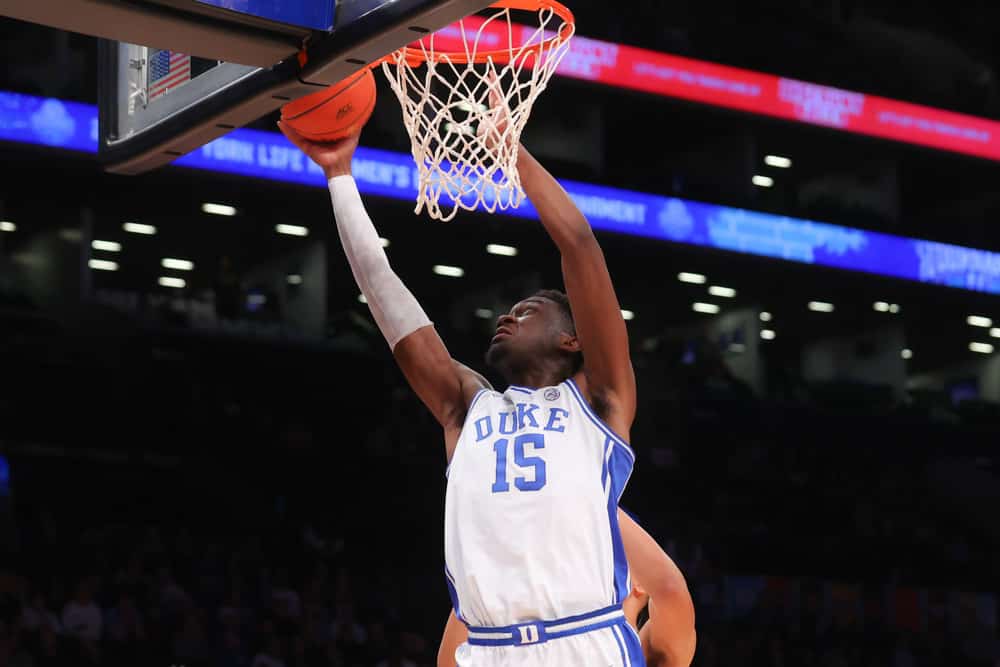 Podcast Recap
Host Noah Bieniek (@Seventy7NB) and co-host Nick Familant (@CBBNick) return in their last episode of Brackets And Bets to discuss the Final Four of the NCAA Tournament. March Madness is coming to a close and the Sports Gambling Podcast Network is giving away $1,000 during the Final 4. Nick and Noah give their Final Four picks and predictions for each category of the SGP contest. To get into the action yourself visit sportsgamblingpodcast.com/finalfour and get your selections submitted before to the games start.
22:18 Kansas vs Villanova ATS Pick and Over/Under Discussion
28:05 Duke vs North Carolina ATS Pick and Over/Under Discussion
Which team in the Final Four will score the most points? What team will have the highest 3-point shooting percentage when the Final Four comes to a conclusion. Will there be a lead change in the last 10 seconds of a Final Four game? Who will be 2022's National Champion and how many points will be scored in the game? And the Most Outstanding Player of the NCAA Tournament will be…
To wrap up the pod the boys talk about who they think will the Naismith National Coach And Player Awards this year. Nick and Noah discuss all of this and more in the fourth episode of Brackets and Bets.