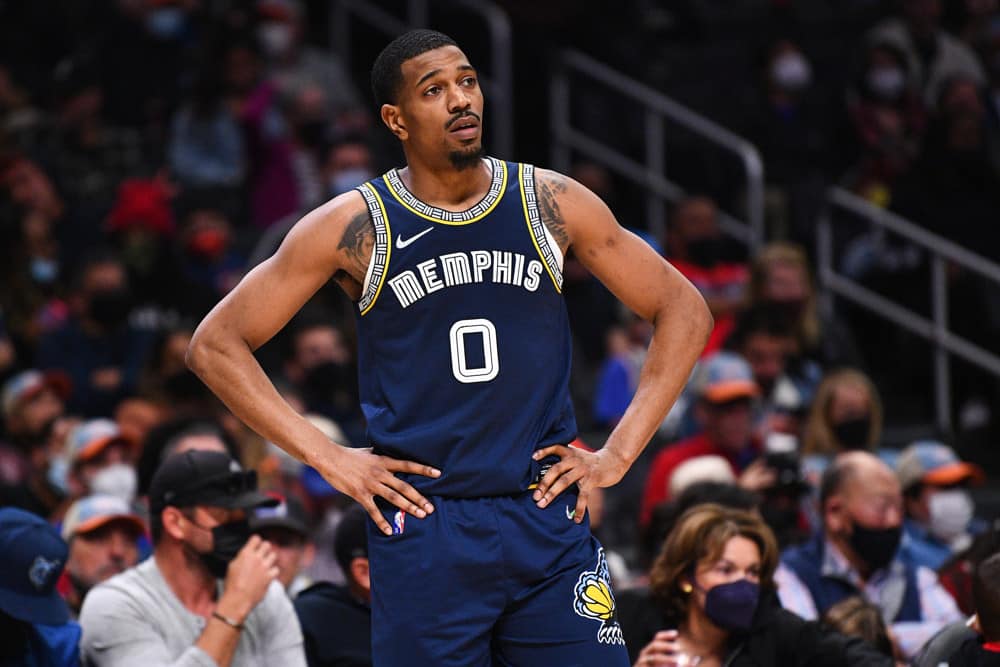 A bunch of names familiar to this column are conspicuously absent this week, as they've finally (I'm looking at you, Kentavious Caldwell-Pope) crossed the 50% rostered threshold and are no longer eligible. So this week it's out with the old (congratulations graduates!) and in with the new with my fantasy basketball waiver wire column.
(only includes players rostered in less than 50% of Yahoo Fantasy leagues)
Fantasy Basketball Waiver Wire: Best Pickups Mar 9th
Alec Burks – New York – PG/SG/SF – 41% rostered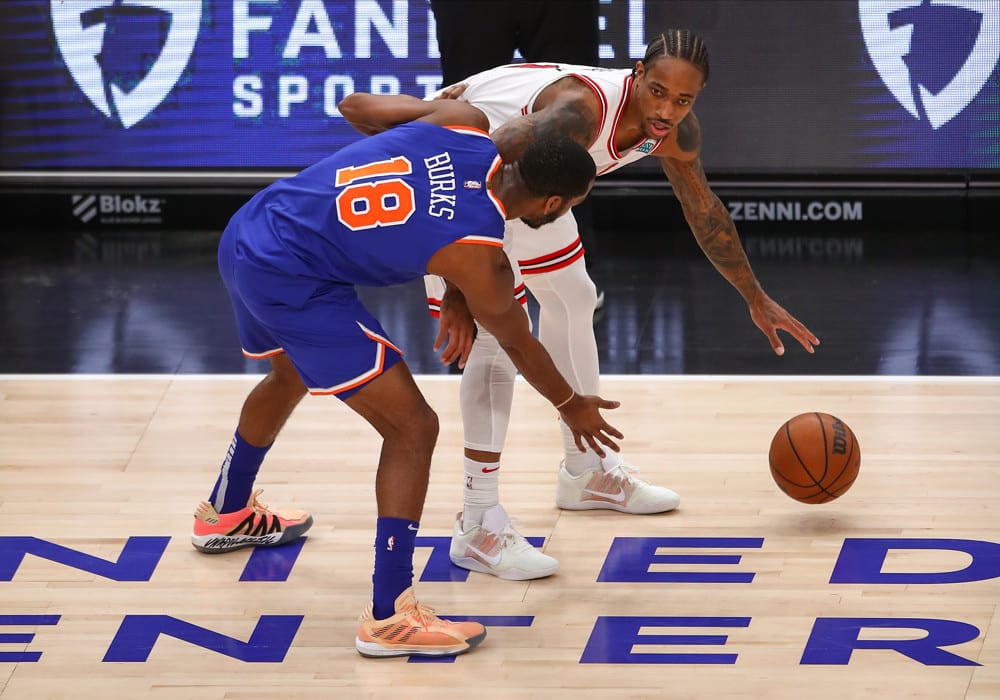 10.9 ppg, 4.6 rpg, 2.7 apg, 1.0 spg, 0.3 bpg, 1.8 3PT/G, 38.0% FG, 81.5% FT, 1.0 tpg
After only appearing in the "worth checking out" section at the bottom of last week's column, Alec Burks returns to the top spot. He's still maddingly inconsistent and is still mired in the worst shooting season of his career, but he also still brings the best value off the fantasy basketball waiver wire. During the Knicks' four-game span over the past week, he's averaged 11.3 ppg, 6.3 rpg, 4.5 apg, 1.0 spg, 1.3 bpg, and hit 10 three-pointers. Very solid production all around.
Malik Beasley – Minnesota – PG/SG – 37% rostered
12.3 ppg, 2.9 rpg, 1.4 apg, 0.5 spg, 0.2 bpg, 3.0 3PT/G, 38.6% FG, 76.6% FT, 0.6 tpg
A four-game tear has propelled Malik Beasley back onto our fantasy basketball waiver wire list. Over that stretch, the Minnesota bench player has averaged 17.5 ppg, 2.5 rpg, 1.8 apg, and hit 20(!!) three-pointers. Ok, he basically only brings you points and threes, but if you need those grab him while he's scorching hot. He's also now hit the most threes in a season in T-Wolves history.
9.9 ppg, 4.6 rpg, 2.7 apg, 1.6 spg, 0.5 bpg, 1.6 3PT/G, 38.5% FG, 73.4% FT, 1.4 tpg
Never flashy, but always pretty steady – good ol' De'Anthony Melton. He didn't have the greatest week, only averaging 8.3 ppg, 4.3 rpg, 2.8 apg, 1.8 spg over the past four games, but still brought value in the boards, assists, and steals numbers. He seems to have taken a dip since I added him to my roster a few weeks back, so maybe I'll drop him so you all can enjoy a bounceback in his overall numbers.

Malik Monk – Lakers – PG/SG/SF – 44%
12.7 ppg, 3.3 rpg, 2.6 apg, 0.8 spg, 0.4 bpg, 2.2 3PT/G, 45.8% FG, 76.7% FT, 1.4 tpg
Don't look now, but former lottery pick Malik Monk is having himself a career year in his first season in a Lakers uniform. He's posting career-highs in pretty much every category on the stat sheet and has been especially potent over the past four games. Over this stretch, he's stuffed the stat sheet with averages of 14.5 ppg, 4.8 rpg, 4.3 apg, 1.8 spg, and hit 10 three-pointers. Get him while the gettin's good, as he's still available on the majority of fantasy basketball waiver wires out there.
7.8 ppg, 4.9 rpg, 2.5 apg, 1.3 spg, 0.5 bpg, 1.6 3PT/G, 50.2% FG, 78.7% FT, 1.0 tpg
Royce O'Neale doesn't bring you anything flashy, considering he's mostly relied upon on the court for his defense, but he brings a solid all-around stat line nonetheless. There is no category he doesn't bring at least a bit of value to your team, plus as an added bonus he's eligible at three positions.
Luke Kennard – Clippers – SG/SF – 23%
11.6 ppg, 3.5 rpg, 2.1 apg, 0.6 spg, 0.1 bpg, 2.7 3PT/G, 44.3% FG, 87.5% FT, 0.9 tpg
It's pretty surprising that Luke Kennard is rostered on less than a quarter of teams out there given his solid line. He gets you points, threes, decent boards and assists numbers, solid shooting percentages. He could be a nice pick-up off the fantasy basketball waiver wire to slot into your roster for your playoff run.
Other fantasy basketball waiver wire players worth checking out: Patty Mills, Darius Bazley, Devin Vassell (currently out with an injured groin), Duncan Robinson
Related Content