Valentine's Day whether spent alone or with a significant other can be a lonely time. For me, it's just another day to become one with my couch and cozy up bundled up head-to-toe in a fuzzy blanket with my cat on my lap and a glass of wine and sports on in the background. That's just me, and of course to each their own. However, I know the two things that won't let me down on this day are my cat and sports… unless I lose, but, either way, I'm in store for an entertaining evening until I shut the TV off in a fit of rage.
Not all sports are created equal, and not all sports are fun to watch. I refuse to let anyone tell me otherwise, HOWEVER, all sports become tolerable when you have a little bit of extra incentive or skin in the game with a wager.
Of course, as Valentine's Day hits, the NFL will have concluded, which just means more of my attention will go to the NBA, and for the first time all year, college basketball as well (oops, still lots of time until March Madness).
Speaking of wagers and letdowns, I hope my picks are the bright shining spot on your Valentine's Day and you find solace in knowing we are in it together sweating the same teams and cheering for early blowouts so we can move on to our next bets and channel surf to more victories.
EVEN MORE SGPN EXCLUSIVE COVERAGE
Click here for our full Olympic coverage
Single Degens Guide to Valentine's Day Betting
Although it is too early to be talking spreads, there will likely be a lot of lopsided matchups on Monday's slate. Pair that along with the recent struggles of some teams, and not much time in-between the trade deadline and some blockbuster deals. At this point in the season prior to the All-Star break, I like looking into teams who perhaps could have a little bit of extra incentive to play for, or at the very least could bring a new look – whether it's fighting for playoff positioning or a new player added to their roster.
Utah Jazz First Quarter Moneyline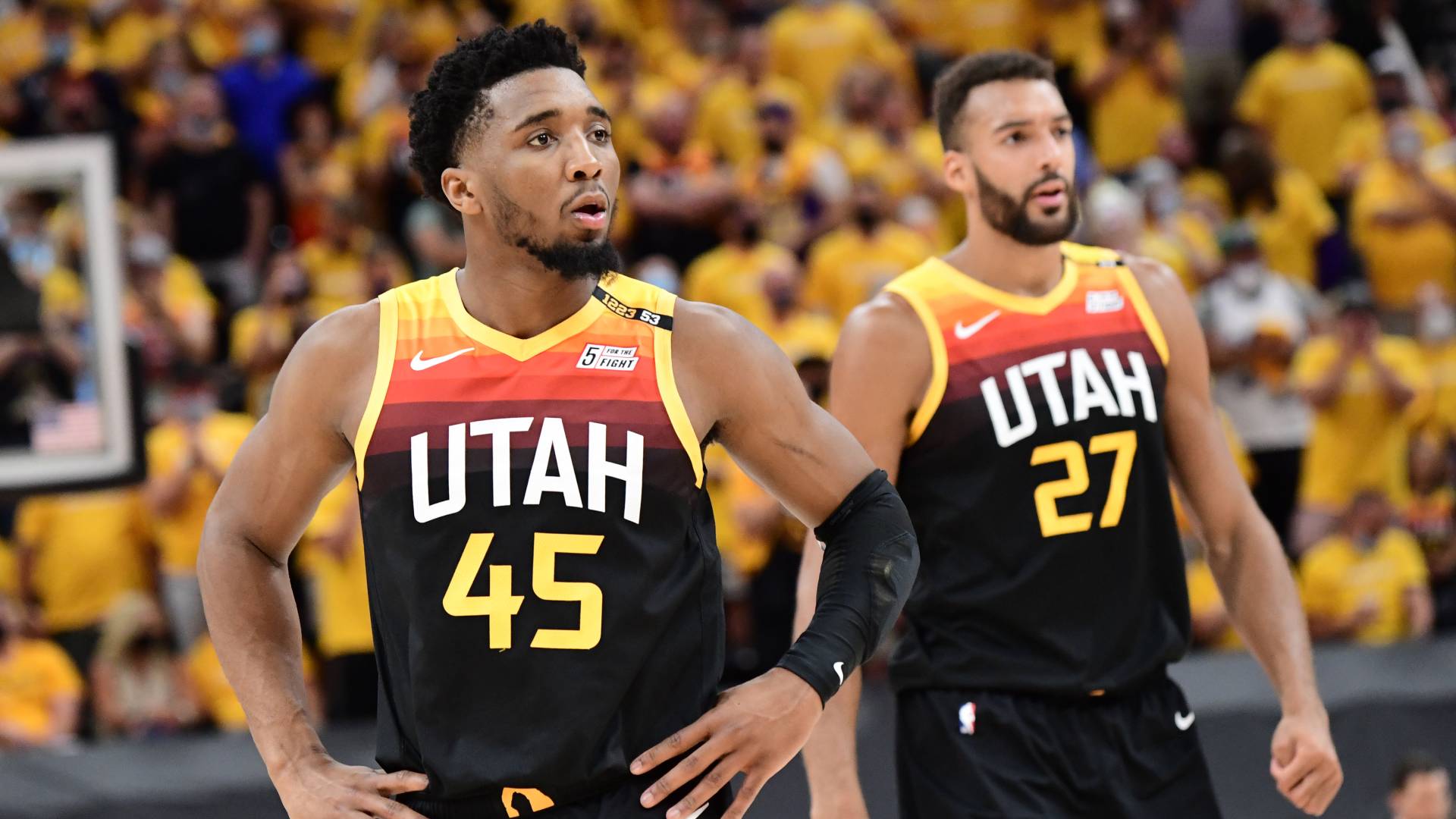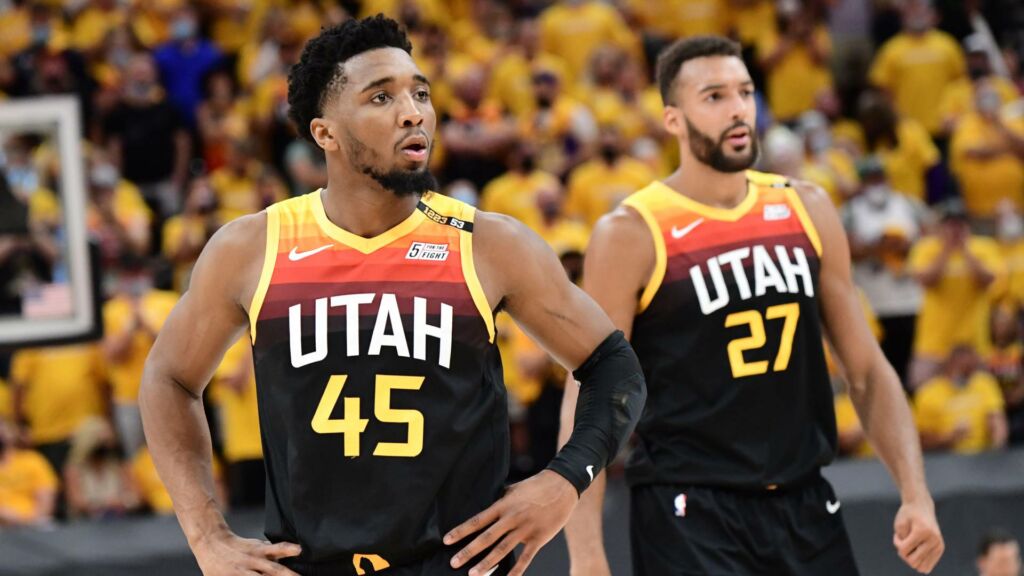 On paper, a huge mismatch looks to be the Rockets and Jazz matchup. The Jazz lead in the league in terms of offensive efficiency, whereas the Rockets rank 27th. They are averaging over 47 percent shooting from the floor at home and away and lead the league in effective field goal percentage. EFG% is a fancy term following the formula (FG + 0.5 * 3P) with three-pointers worth more.
As for the Jazz, they have won three of the last four meetings in the head-to-head dating back to the 2020 season. The last two home games in the head-to-head were won by the Jazz early on getting out to quick starts. They led the way 34-27 in their meeting back on April 22nd, and most recently 32-18 on October 10th. Look for the trend of their hot starts to continue. I like backing the Jazz up to about 6-points on the first-quarter spread. The Jazz won't let you down and will make your betting dreams come true on Valentine's Day.
Fun Future Wagers
Winter Olympics – Olympic Rhythm Dance: Gabriella Papadakis and Guillaume Cizeron (-170)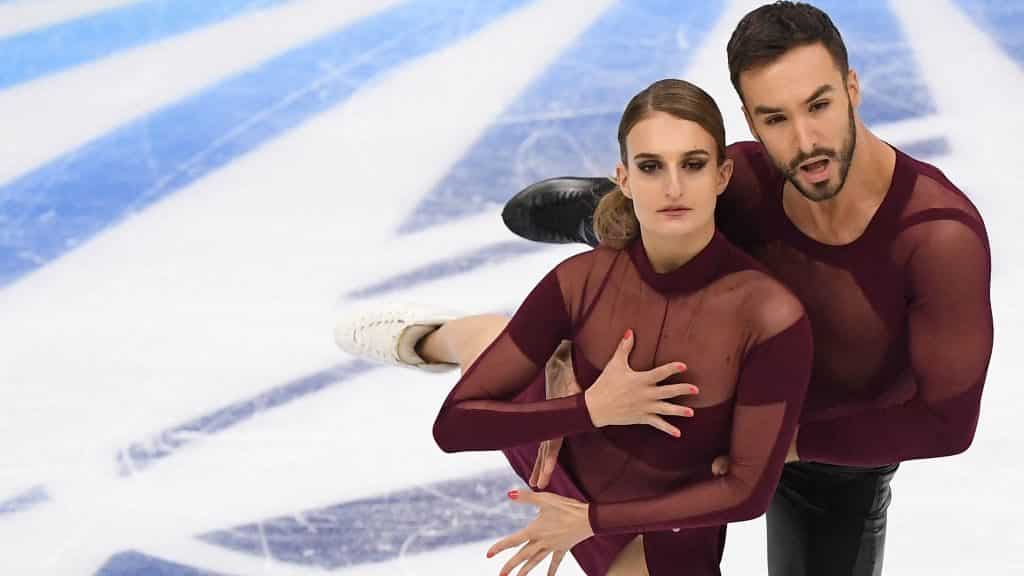 If you're lucky enough to have a very special someone in your life, what better way to spend quality bonding time than to indulge in some Olympic festivities. For the straight males out there, this one goes to you – figure skating. Nothing screams romance more than two people in complete unison gliding across the ice in well-put-together costumes dancing to some cheesy music.
Looking a little deeper into which event stands out, it would be the rhythm ice dance. What's different about ice dance and pairs are in ice dance, skaters rarely jump and the only jump allowed is a single. Partners compete to a choreographed routine complete with twizzles patterned dance, spin, and step sequences.
I'm a sucker for an event like this, and I really do think there is one standout team, that one being Gabriella Papadakis and Guillaume Cizeron. I've done all the research for you, so you'll just have to trust me that they are a great bet. This team has won four of five world titles and this team has been together growing up as friends as kids and skating together on the junior scene. They are clearly the team to beat and should be hungrier than ever. They also benefit from a little bit easier competition as this year's Olympics will be without their major competition Tessa Virtue and Scott Moir, the gold medalists of 2018 in PyeongChang. Although Papadakis and Cizeron are a shorter-priced option, take advantage of the opportunity to get in some quality bonding time, along with a little extra cash. Figure skating can be painful in the best circumstances and without betting, it would be awful on Valentine's.
2022 NBA Slam Dunk Contest: Jalen Green (+175)
If you can come to me with any wager of 2/1 or higher, I'm all for at the very least listening to your reasoning why it's worthy of a closer look. I'll be the first to admit it, as much as I hate All-Star games and All-Star weekends, I'm a sucker for the Dunk Contest especially from a betting perspective. Now is the time where I diligently and efficiently scour the internet for vertical videos recorded on Blackberry phones showing off the next up-and-coming NBA superstar while still in high school, or clickbait titles to lead me into definitively choosing the next slam dunk champion.
I love rationalizing why a player deserves to be the favorite and I love waiting on bated breath to see if any contestant tips their hand on the dunks they have planned, or interacts on social media about the contest. The more preparation and effort going into these dunks, usually the better… unless you try to dunk over what looks like a paper plane… no comment John Collins.
I've already spent enough time trying to talk myself out of making this wager, but I have put in way too much time and effort to go back now. At the very least I know I can't get burned again thinking there is absolutely no way Aaron Gordon gets robbed again and hemorrhaging more money on that bet…
I love Jalen Green in this spot. He's explosive, he has the height, the vertical leap and as for dunking in-game, or out of the game, his dunks have shown creativity. He dunks like he has a chip on his shoulder and that type of aggression and angst towards the rim bodes well to invigorate the crowd and send fireworks through the arena.
When I start pulling up videos like this for confirmation, I know I'm on to a good one:
https://twitter.com/Driptimee/status/1488628696068075521?s=20&t=T8mOd0-Z_DgX2-TwNB-uqQ
As for Green, he will also be representing an organization in the Houston Rockets that desperately need something to root for. No Rocket has ever taken home this title and I think Green is extremely capable of being the first. Although he's the betting favorite, +175 isn't too bad. Hoping this caps off the month of February with a little bit more in our wallets right ahead of all the Madness. And that this winning set of betting picks makes your Valentine's Day even sweeter.

RELATED CONTENT