The UFC is back in Houston this weekend for UFC 271, a packed pay-per-view topped with a UFC Middleweight Championship fight, with a couple of de facto #1 contender fights leading up to it. My picks panned out really well last weekend, so let's try to get back in the money with a winning lineup this Saturday. Here is my UFC 271 DraftKings roster to do just that.
RELATED
UFC 271 Betting Guide
UFC 271 Best Prop Bets
UFC 271 DraftKings Roster
Casey O'Neill – $9,500
I'm spending a buttload of money on Casey O'Neill, but she's worth it. In her three UFC fights, she's scored 140, 110, and 131 fantasy points. This weekend she draws the retiring veteran Roxanne Modafferi, who she is 15 years younger than. While Modafferi is a tough one to finish, I think 'King' Casey has what it takes to get the job done, whether via ground and pound TKO or submission, and get us triple-digit points.
Israel Adesanya – $9,200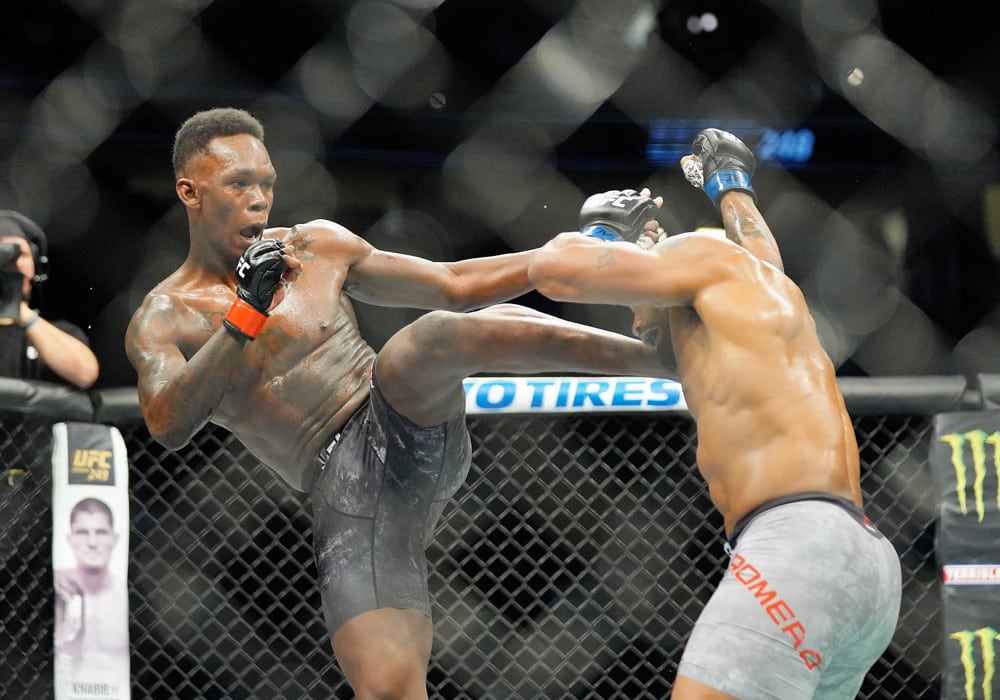 To the main event we go for reigning champ Israel Adesanya. Adesanya already beat this week's challenger, Robert Whittaker, when he knocked him out at UFC 243, earning 106 fantasy points. 'The Last Stylebender' has gotten into triple digits in five of his 11 UFC fights, and averages a nice 83.5 points per fight. I don't see Whittaker reversing his fate this time around, so Izzy is the pick. And with his striking prowess, a finish and big points are always in the cards.
Carlos Ulberg – $8,900
Next, I'll snatch up one of Adesanya's City Kickboxing teammates in Carlos Ulberg. The kickboxer got knocked out in his UFC debut, but that's not going to happen this time out going up against a grappler like Fabio Cherant. Cherant hasn't shown to be UFC-calibre, losing both of his fights with the organization, both via finish, as well as losing his fight on Dana White's Contender Series. Things are lining up nicely for a Ulberg knockout and a big score for us.

Derek Brunson – $7,600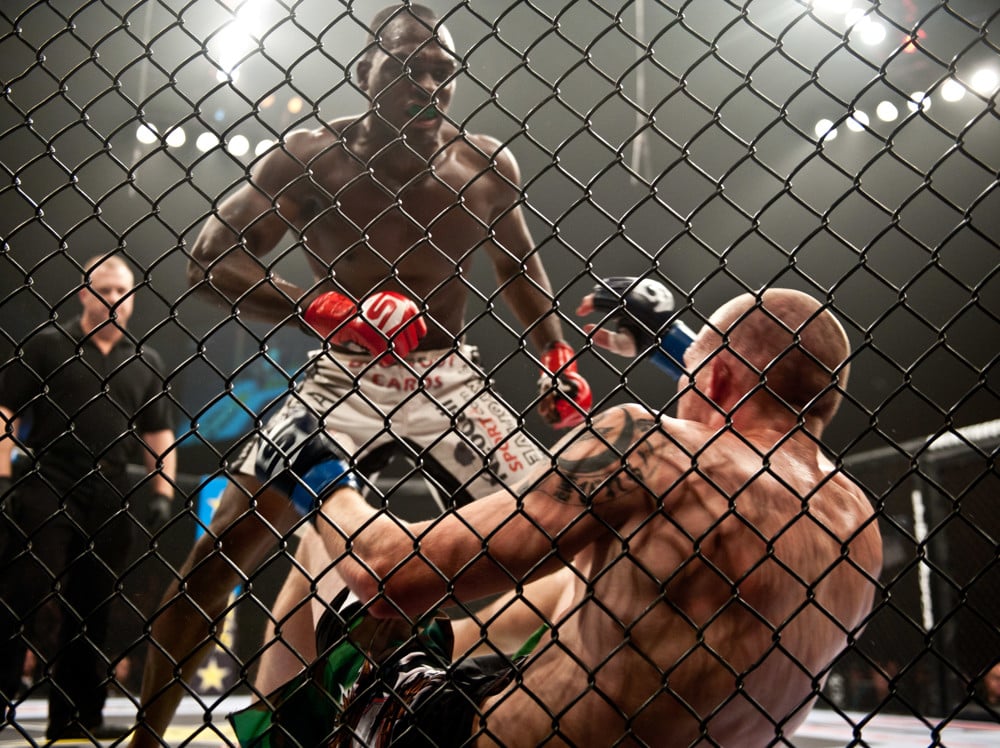 Now for a run of underdogs that I'm liking the price on. Derek Brunson has won five straight fights, and in the last three he earned 110, 144, and 102 fantasy points. He's hit the century mark in 10 of his 21 UFC fights, and I think he can pull off the same on Saturday against Jared Cannonier if he uses his wrestling to dominate the fight, as he has done during his current hot run. And don't sleep on the power in his hands, either.
William Knight – $7,500
William Knight has exceeded expectations through his UFC career thus far, getting between 79 and 106 points in his three wins in the big show (against one loss). His opponent this week, Maxim Grishin, is nothing to write home about, and I think 'Knightmare' will be able to display his prodigious power and threaten to knock his larger opponent out.
Blood Diamond – $7,100
The fighter formerly known as Mike Mathetha is a surprising big underdog for his UFC debut against Jeremiah Wells. While I picked Wells to win in my predictions column, I like the low, low price on Blood Diamond. He's got the kickboxing pedigree and power to make this a very wise addition to your roster for only $7,100. Plus, Wells is stepping in here on short notice without a full training camp to prepare.
Listen to this:
UFC 271 Betting Guide (It's Kickboxing Time) | MMA Gambling Podcast (Ep.115)
Related Content