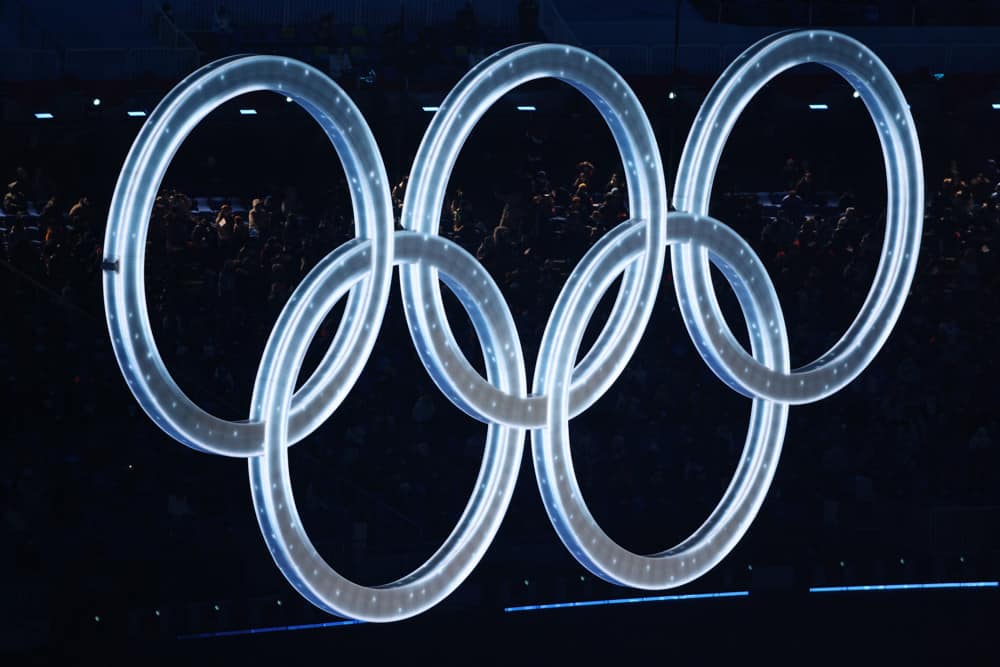 The 2022 Men's Olympic Hockey Tournament is underway and we have the early game of the Olympics tonight. Team USA will face off against Team Canada in a North American battle. It may not be the same without NHL players, but this is still one of the best rivalries in international sports. Both USA and Canada won their opening games with ease and now face a much tougher opponent. Here's how to watch, betting odds, picks, and predictions for Canada vs. USA in Olympic Men's Hockey!
2022 Women's Olympic Hockey Qualifying Round Schedule & Predictions
Click here for our full Olympic coverage
Canada vs. USA Olympic Men's Hockey: How to Watch, Odds, Picks & Predictions
Canada vs. USA Olympic Men's Hockey: How to Watch
Date: Friday, February 11th (Saturday, February 12th local time)
Time: 11:10 p.m. EST (12:10 p.m. local time)
TV: USA Network, CBC
Live Stream: NBCOlympics.com, PeacockTV
---
Canada vs. USA Olympic Men's Hockey: Pretournament buzz
Here is what Joel Meyer had to say about both Canada and USA in his Olympic Men's Hockey Tournament preview.
"Canada +700
Devoid of NHL talent, the Canadian Olympic team suffers the most from the league's decision to keep its players home. Instead of Crosby, McDavid, MacKinnon, Makar, Marchand, etc., Team Canada is reduced to counting on veteran players such as Eric Staal, who won Gold with Team Canada in Vancouver but is now ancient. They are hoping prospects such as Owen Power, who scored four goals as a defenceman against Austria in the recent aborted World Juniors, can fill the void. Mason McTavish, the exciting Ducks forward, will also be counted on to provide an offensive spark.
Team Canada are also at a disadvantage due to a sudden coaching turnover. Claude Julien injured himself and was consequently replaced by ex-Blackhawks coach Jeremy Colliton. We had faith that Julien may have been able to devise simple enough tactics to maximise the strengths of this team (which on paper are clearly on the defensive side of the ice). Colliton, on the other hand, will have his hands full trying to implement his more modern, offensive playing style into this team on short notice.
Given how this line-up was constructed, given the dearth of talent and the absence of player familiarity, and given the sudden coaching switch from the sturdy Julien to the untested Colliton, it is tough to see how Canada will overcome teams like Russia or Finland. That said, their starting goalie Devon Levi turned in a ridiculous .964 save percentage at the 2021 World Juniors. In a short tournament like this, a hot goaltender can easily be the difference."
So, Canada was one of the three favorites coming into the tournament, behind ROC (+150) and Finland (+400). Canada strutted their stuff in a 5-1 win against Germany in their opening game on Thursday morning.
"USA +1600
If the Finns decided to win this tournament with gritty old men, the United States decided to do it with kids. With only seven players having NHL experience, the American roster is constructed around exciting collegiate-level young guns like Jake Sanderson, Matty Beniers, Brendan Brisson, and goaltender Drew Commesso. David Quinn, the Rangers coach who was prematurely fired by James Dolan, mans the helm in Beijing, which is a great choice given his experience working with college athletes at BU.
As the youngest squad in the tournament, the Americans will be one of the more interesting teams to watch. They are not given much respect by the bookies at only 16-1, but if Quinn can tap into some of the potential that his team are loaded with and build on that chemistry formed between several of his players in college, the United States could catch a few of the better teams off-guard."
Team USA was only slightly behind Canada coming into the tournament in terms of placement in odds, but +1600 compared to +700 is fairly drastic. However, Team USA flexed their muscles with an 8-0 win over host China on Thursday morning. American Canadiens prospect Sean Farrell recorded a hat trick in a five-point game.
---
Canada vs. USA Olympic Men's Hockey: Betting Odds
Moneyline: Canada -215, USA +175
Spread: Canada -1.5 (+115), USA +1.5 (-135)
Total: Over 5.5 (-120), Under 5.5 (+100)
---
Canada vs. USA Olympic Men's Hockey: Picks, Predictions, Best Bets
USA +175, USA +1.5 (-135), Under 5.5 (+100)
This should be a good litmus test for both teams. Canada and USA the only contenders in Group A and this game will most likely determine the winner.
I'm leaning toward Team USA in this one, only due to the odds. I don't think that Canada showed enough in their opening game while USA completely took it to China. Team USA outshot China 55-29 while Canada only outshot Germany 27-24. Mind you, Germany is a much tougher opponent than China, but I think Team USA will at least put up a good fight against Canada.
Getting Team USA on the moneyline at +175 gives you a good price, and I feel more confident in them on the +1.5 (-135) puck line. I do think this will be a very close game, quite possibly 2-1 or 3-2 as I also like the Under 5.5 (+100).
---