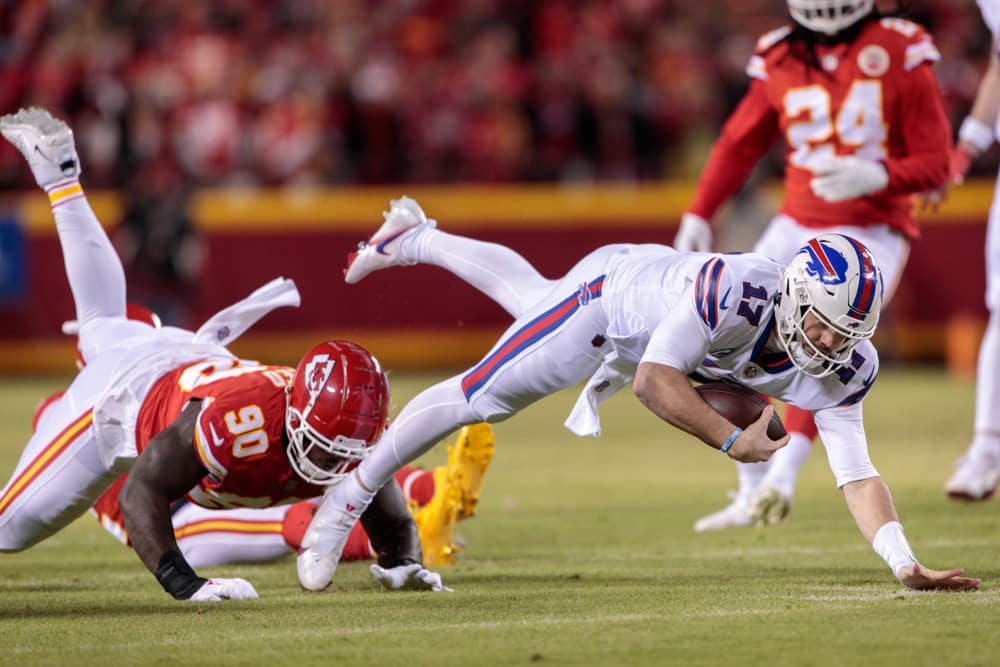 Despite its relatively humble origins, fantasy sports today is a multi-billion-dollar industry with a global reach. The fantasy sports industry has grown to such a size that recent reporting by the Research and Markets think-tank has estimated that it reached the $22 billion mark in 2021. And with new websites, private groups, platforms, and mobile apps cropping up all the time, it is safe to say that fantasy sports are here to stay.
But how did we get here?
The origins of fantasy sport
Although the origins of fantasy sports are still somewhat of a mystery, many industry experts have traced their roots to the early 1960s, when an early version of a fantasy sports league was created by the then part-owner of the Oakland Raiders. 
There followed various iterations of fantasy leagues across several different sports, with baseball and football proving particularly popular. The 1980s were a significant growth period for the fantasy sports world when new and more sophisticated methods of tracking game stats helped to popularise the game.
The dot com boom and the new era of fantasy sports
But it was the dawn of the internet age that helped to popularise fantasy sports on a mass scale. And it was the so-called dot com boom of the late 1990s and early 2000s that marked the beginning of a new era for fantasy sports.
With home internet adoption picking up speed in the late 1990s, websites like commissioner.com and RotoNews.com started to operate and draw in thousands of avid fantasy sports fans. Supposedly, at one point, some of these websites were pulling in more players than the official league websites, which gives us a sense of just how popular they were becoming!
In 1997, CBS launched the first online fantasy football platform, which gave users the ability to log in to their accounts and keep track of their team. Shortly after, rival tech company Yahoo provided one of the first free-to-play online fantasy football websites.
This marked a significant turning point in the industry, with users now able to create teams, participate in leagues, and monitor their progress each week during the season. These technological innovations also helped make fantasy sports more accessible, which helped increase the number of participants taking part.
A whole new industry of fantasy sports websites started to crop up in response. These aimed to provide both casual and more experienced players with insider information, tips, tricks, and strategies to help them edge out their competitors and make better-informed picks. 
The trend has stuck around today. There is currently a massive niche media industry focused on fantasy sports, which spans various media forms such as podcasts, websites, and videos. The content is pumped out each week to keep fans up to date.
And although the 'dot com' bubble did eventually burst in the early 2000s, leading to a significant disruption in the tech industry, it did not necessarily impact the popularity of fantasy sports websites or the technological development of the industry.
In fact, according to one survey conducted in 2003 by Fantasy Sports Trade Association, an estimated 15 million individuals across the US were regularly playing fantasy sports. At this point, the big leagues like the NFL, NBA, and NHL started to take notice. They viewed it as a commercial opportunity that was too good to miss.
The new wave of fantasy sports
Despite its humble origins, the fantasy sports industry is technologically sophisticated these days. And thanks to skilled programmers, sophisticated algorithms, and powerful cloud computers, this technology has never been more accessible.
Fantasy sports platforms are also increasingly multifunctional, with some even combining fantasy sports leagues, sports betting, and online casinos. This means that fantasy football fans can combine their favourite online casino bonuses with their fantasy sports platform of choice!
Nowadays, match statistics, game, and player updates can be accessed instantly and in real-time. This has brought a new competitive edge to the game and allowed for an incredibly high level of analysis. Fantasy football is now very much a data-driven affair. And success in your league of choice relies as much on your ability to crunch numbers as it does your knowledge of individual teams or players.
Major tech companies are now starting to dip their toes into the fantasy sports space. Large tech companies, such as Adobe, are even developing AI programs to help fantasy football fans crunch the vast amount of data that is now produced and collected. Some of these AI-assisted technologies can even make tailored recommendations for which players you should pick and what strategies to adopt—although the quality of these fantasy football predictions can often vary greatly! 
These new technologies represent the new wave in the world of fantasy sports and have helped make the industry more accessible than ever. This has helped cultivate the competitive scene that has built up around fantasy sports, with some competitions offering prizes of thousands of dollars.
Mobile gaming and the proliferation of smartphones have also hastened this shift into the new era of fantasy sports. Now, fantasy sports players can have instant access to their teams provided they have a decent mobile internet signal.
The future of fantasy sports and tech: what's in store?
Although there has been an enormous amount of technological innovation within the fantasy sports world over the last two decades, this pace of development does not look like it will slow down anytime soon. And with more players than ever participating in fantasy sports leagues, the future looks very bright. 
New technological innovations such as virtual reality, increasingly sophisticated mobile technology, the blockchain and the rise of the 'metaverse' present innovative directions the industry might take over the next few years. And while we can't be too sure exactly where they will lead us, we are in no doubt that technology will be leading the way.