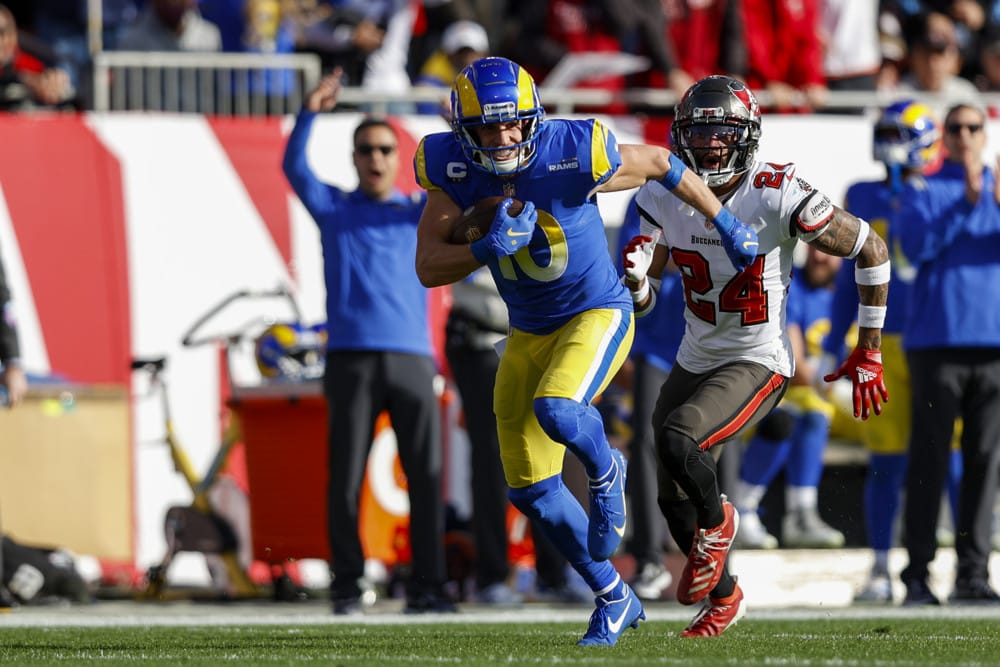 We are down to the final four teams in the NFL and with the Bengals at the Chiefs and the 49ers at the Rams, yet again, we are ready to see who ends up in Super Bowl LVI, right back in Los Angeles. And, host T.J. Rives and guests are interested in whether Cincy and San Fran can cover the number, if not win them on "3 Dog Thursday."
First, T.J. welcomes Brian Edwards of Vegas Insider and Majorwager.com back to the show for his thoughts on the wild weekend in the Divisional round last week. That included three teams- Bengals, 49ers, and Rams winning on the road with a field goal at the buzzer. Meanwhile, Patrick Mahomes had an amazing final quarter and then, OT to keep the Chiefs from being the fourth home team eliminated.
Brian does like one of the road doggies to pull the upset. And, he and T.J. also get into the flow of talking some college hoops, This includes the fantastic matchup of top 10 Kentucky playing top 10 Kansas at Phog Allen Fieldhouse in one of the "SEC/Big 12 Challenge" games coming Saturday night.
Then, T.J. brings national NFL writer Jason Cole back to the show to discuss Championship weekend for the AFC and NFC. Jason also weighs in on whether with the Bucs being eliminated, is Tom Brady going to retire?
Plus, as Jason is a Pro Football Hall of Fame voter, he discusses the process being different again this year and the reveal being sooner than the Saturday night before the Super Bowl.
Hear all of the discussion, analysis and of course, Underdog talk on "3 Dog Thursday" and make sure to follow/subscribe on Apple Podcasts, Spotify, Google, etc.!!
Download the SGPN APP today https://sgpn.app and leave us a rating & review.
Support for this episode – WynnBet | PropSwap.com code "SGP" | SoBet.io/SGPN | BettorFantasy.com/SGPN | Manscaped code "SGP"