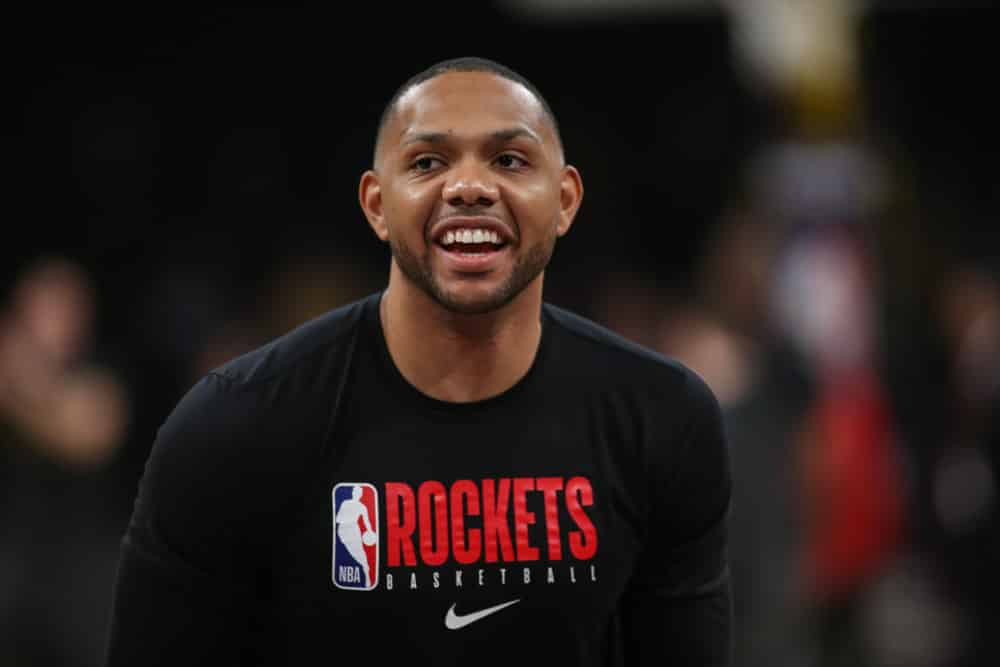 Things are starting to get a bit more stable on the court in the NBA, but your fantasy basketball waiver wire is still a vital tool to keep your team humming along. Here are the best finds currently languishing on the fantasy basketball waiver wire, just waiting for a good home.
(only includes players rostered in less than 50% of Yahoo Fantasy leagues)

Fantasy Basketball Waiver Wire: Best Pickups Jan 5th
Terance Mann – Clippers – SG/SF – 40% rostered
10.6 ppg, 5.3 rpg, 2.4 apg, 0.5 spg, 0.1 bpg, 1.1 3PT/G, 49.5% FG, 76.8% FT, 1.1 tpg
Coach Tyronn Lue challenged Terance Mann to be more assertive offensively, and he seemed to take notice this past week. He ended up averaging 15.3 points over the four games and had a string of 17, 18, and 19 point games (he only put up seven in his last game). He also had an 11 rebound game and a couple of three-assist ones. With rosters decimated still, he's the top player on the fantasy basketball waiver wire.
Eric Gordon – Houston – SG/SF – 33%
14.6 ppg, 1.8 rpg, 3.4 apg, 0.6 spg, 0.5 bpg, 2.3 3PT/G, 49.0% FG, 72.4% FT, 2.3 tpg
Eric Gordon missed a game last week due to a groin injury, but he has since bounced back to form. He's now scored in double-digits in eight straight games, while also putting up decent assist numbers. If you need scoring, assists, threes, and good shooting percentages, he's worth a roster spot.
10.9 ppg, 3.6 rpg, 1.7 apg, 1.2 spg, 0.4 bpg, 2.0 3PT/G, 40.4% FG, 86.0% FT, 1.3 tpg
KCP has cleared protocols and is back on the court, so he's back on our list. While he still is prone to the occasional dud, like his last game where he shot 2-11, he still could be a valuable addition to your fantasy basketball roster. The steals are nice, plus he is capable of big games, like this past week when he scored 12 points, grabbed three boards, got four assists, two steals, and a block against Cleveland.

Deni Avdija – Washington – SG/SF – 17%
7.3 ppg, 5.0 rpg, 1.6 apg, 0.8 spg, 0.8 bpg, 0.9 3PT/G, 44.0% FG, 71.4% FT, 0.9 tpg
Deni Avdija makes it back-to-back Wizards on our list. The second-year wing had a stat-stuffing week for Washington, averaging 10 points, 5.3 rebounds, 3.3 assists, and 1.7 steals over their three games. That includes a seven-point, four-board, eight-assist, four-steal performance in his last game.
Tyus Jones – Memphis – PG – 13%
7.7 ppg, 2.6 rpg, 4.1 apg, 0.9 spg, 0.1 bpg, 0.9 3PT/G, 45.1% FG, 91.2% FT, 0.7 tpg
Here's a name that surprisingly showed up on this list. A surprise, but Tyus Jones has earned his place. Over the past week (four games) he's put up 11.5 points, 3.3 rebounds, 4.5 assists, and 1.5 steals per game. While he won't post eye-popping stats very often, the assists are very valuable in fantasy.
Herbert Jones – New Orleans – SF/PF – 48%
8.3 ppg, 3.8 rpg, 1.8 apg, 1.4 spg, 1.0 bpg, 0.5 3PT/G, 47.6% FG, 80.8% FT, 1.1 tpg
Another surprise Jones appears on our list, this time rookie Herbert Jones of the Pelicans. His nine-point game last night ended a four-game stretch where he scored in double-digits in every game, including a 26-point, seven-rebound, three-assist, three-block effort against Cleveland. Getting over a steal and a block per game is very helpful for a fantasy team.
Other fantasy basketball waiver wire players worth checking out: Pat Connaughton (month-long slump though), Darius Bazley (if clears protocols on Wednesday), Malik Monk, Patrick Beverley1`
Related Content