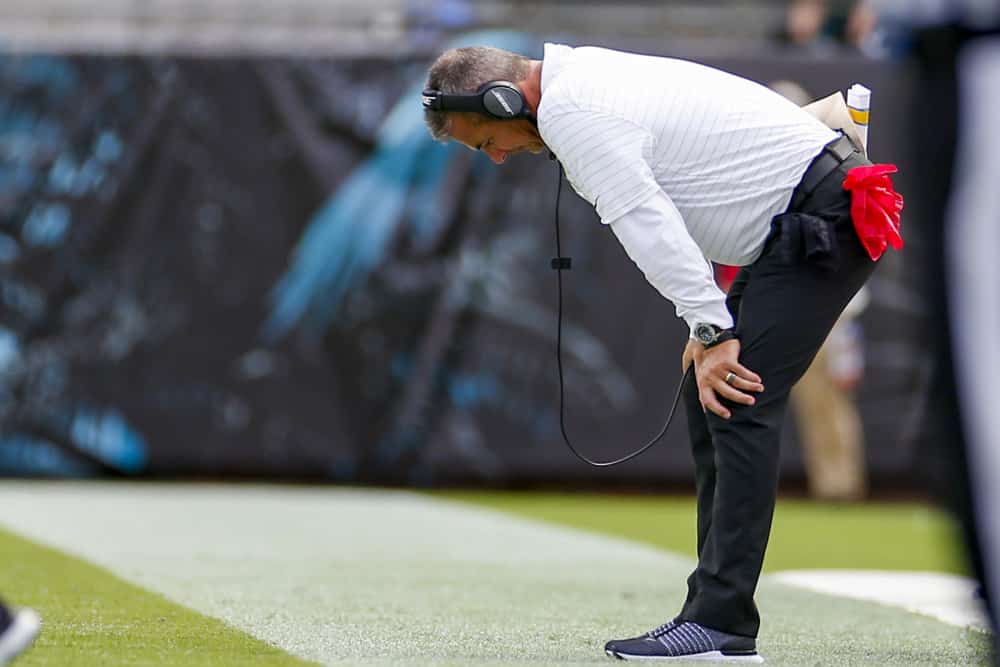 We are almost to the Christmas Holiday, but before we get to it there is still time to discuss some college football bowl games and an impressive late season weekend of NFL matchups to go over. So, host T.J. Rives is back with his guests on "3 Dog Thursday."
First, T.J. welcomes back Brian Edwards, Sr. Handicapper of Vegas Insider and Majorwager.com. The guys discuss the ouster of former Florida Gators and Ohio State Buckeyes national champion head coach Urban Meyer in just his first 13 games as the Jaguars coach in the NFL. Why didn't Jags owner Shad Khan see this disaster coming before being the latest to be burned by a controlling, over matched college coach trying to deal with millionaire pro players?
They also debate a couple of Thursday and Friday bowl game underdogs and why one makes sense in Tampa, while another in Hawaii really doesn't. Brian also makes an NFL Underdog play with an AFC team, as well.
Next up, time for some "No Huddle Underdogs" as T.C. Martin of the "T.C. Martin show" 5 days a week in Las Vegas returns. T.C. has thoughts on the Packers hosting the Browns on Christmas Day. and whether Cleveland is worth a look as the pooch? T.C. then decides to go with an NFC road doggie, himself.
Finally on the "no huddle" Colby Dant of the "College Football Experience" podcast on the SGP Network returns to the show. Colby and T.J. go over bowls for this weekend and also the upcoming Bama-Cincinnati + Georgia-Michigan matchups in the College Football Playoff semi-finals next weekend.
Colby also has feelings about a Monday bowl game hound that he likes, too.
Finally, T.J. locks in his final plays for this weekend with a Monday bowl doggie and also, an AFC one on Sunday that he takes, too.
Hear it all on 3 Dog Thursday and make sure to follow/subscribe on Apple Podcasts, Spotify, Google, etc.!!
Download the SGPN APP today https://sgpn.app and leave us a rating & review.
Support for this episode – WynnBet |  TickPick.com/SGP | PrizePicks.com code "SGP" | PropSwap.com code "SGP" | SoBet.io/SGPN | BettorFantasy.com/SGPN