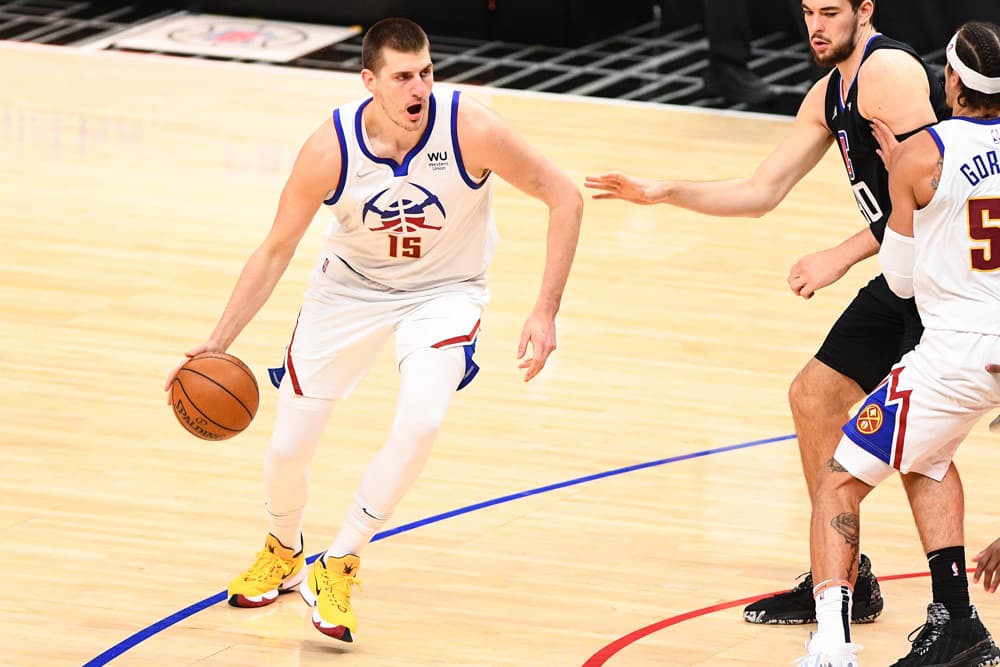 Well I am not going to lie, I am struggling a bit with the NBA player props thus far on these articles! But the good news is there is plenty of time to turn it around and what better way to start than tonight. As the saying goes "shooters shoot" so I am going to continue to grind out these player props. Covid is affecting many players and teams around the league. As a result, that gives other players a chance to step up in the absence of players on their respective teams. Tonight, I have identified three NBA player props for the Wednesday night action!
NBA Wednesday Night Player Props
Nikola Jokic Rebounds + Assists Over 21.5
The reigning MVP is playing at a…..MVP level. I can argue that he is playing better than he was last year after he won the MVP. So far this season, Nikola Jokic is averaging 26.3 points, 13.5 rebounds, and 7.5 assists per game. In fact, over the last 10 games, Jokic is averaging 13.3 rebounds and nine assists per game. Furthermore, in three out of his last four career games versus the Thunder, Jokic has exceeded this projection of rebounds and assists. Additionally, over the last seven days, the Thunder defense is allowing opposing centers to grab 20.7 rebounds per game!
The Milwaukee Bucks are one of several teams around the league dealing with players being in the health and safety protocols, including their superstar Giannis Antetokounmpo. Khris Middleton returns to the lineup for the Bucks tonight against the Houston Rockets. As a matter of fact, Khris Middleton has stepped up in big ways without Giannis in the lineup. Over the last seven games without Giannis, Middleton has scored 20 or more points in each of those games. In the last four games against the Rockets, Middleton is averaging 26 points per game including scoring 21 or more in all four. Give me the Over on this player prop!

The Atlanta Hawks are another team that has a COVID outbreak within their team which is affecting two of their top players, Trae Young and Clint Capela. Without those two players in the lineup it opens up plenty of points and rebounding. I am focusing on the rebounding here for John Collins. Over the last two games WITH Capela in the lineup, Collins managed to grab double digit rebounds. Furthermore, Capela is averaging 12.8 rebounds per game, which ranks third in the entire league and that opens opportunities for Collins. Now, without Capela in the frontcourt for the Hawks, Collins should have plenty of chances to grab rebounds for the Hawks. I believe there is value on this player prop tonight! Take the Over.
NBA Player Props Record YTD: 7-14 (33.3%)
Related Content