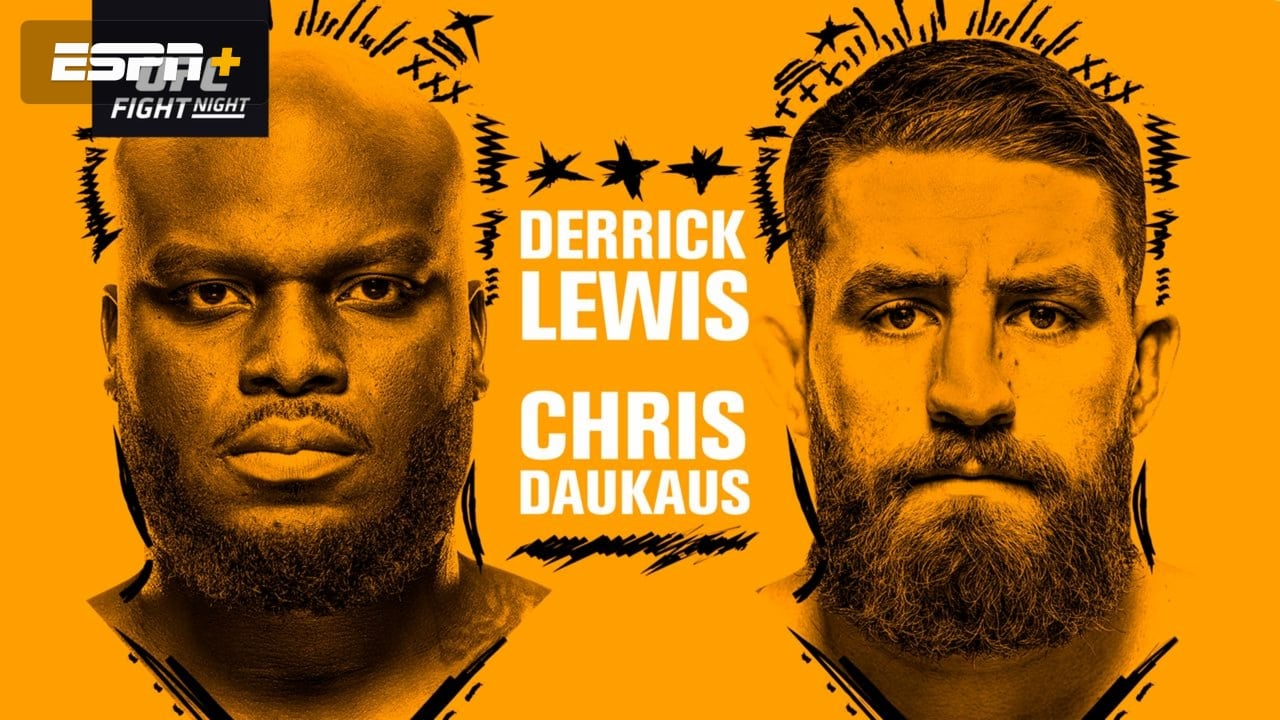 Ok, so I led you astray last week suggesting you spend the bulk of your salary space on Amanda Nunes. But, c'mon – Julianna Pena had no chance to win that fight, right?! The last UFC event of 2021 is this Saturday – let's cap off the year on a winning note. Here is a winning UFC Vegas 45 DraftKings lineup (probably…maybe…hopefully?!)?
RELATED
UFC Vegas 45 Betting Guide
UFC Vegas 45 DraftKings Roster
Ricky Simon – $9,200
My big-ticket item this week is the underrated Ricky Simon, who DraftKings sadly doesn't underrate and has priced up at $9,200. Regardless, I feel he'll be worth the money this week and won't pull an Amanda Nunes on us. Simon's last three fights have seen him post 107, 131, and 98 points, and he's facing a well-past his prime Raphael Assuncao this week, who hasn't won a fight since 2018. If you're looking to bet on these fights check out the latest lines via Betway.
Mateusz Gamrot – $8,500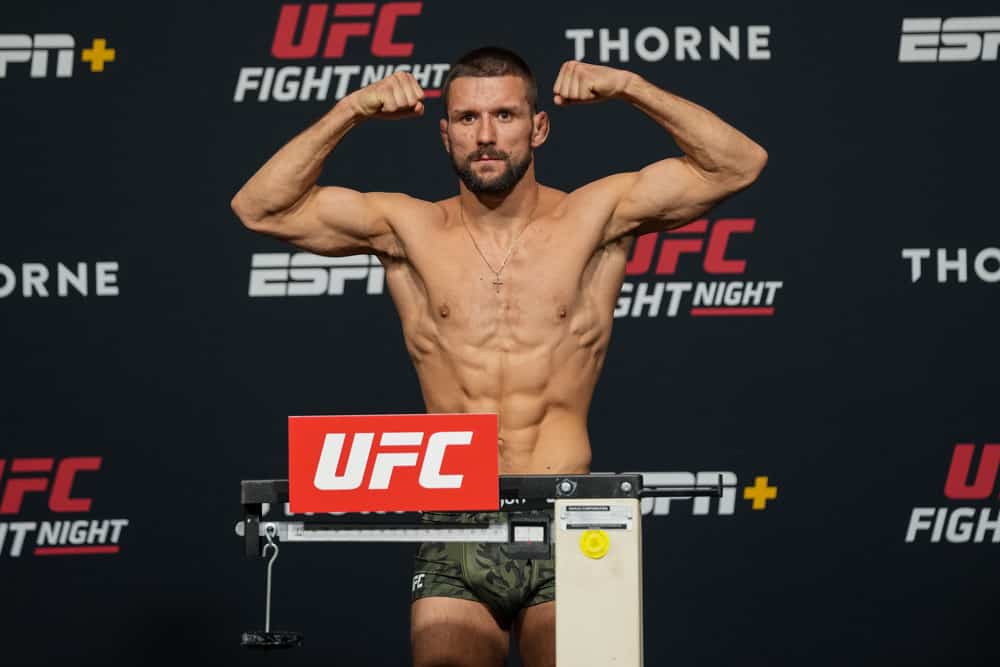 Next up: Mateusz Gamrot, who over his past two UFC fights has proven to be worthy of the hype that accompanied him into the UFC. 108 and 97 points he put up in those outings, and even in his upset loss in his UFC debut he earned 55 points. He should dispatch Diego Ferreira this week and get us a nice number.
Jordan Leavitt – $8,200
You've got to back a guy named 'The Monkey King', right?! He's a king, after all. Jordan Leavitt is facing Matt Sayles this weekend, who has been absent from the octagon for over two years, in which time he gained over 100 pounds from his fighting weight. I like Leavitt to outgrapple him for the win, and hopefully score 120 points as he did in his UFC debut.

Derrick Lewis – $7,900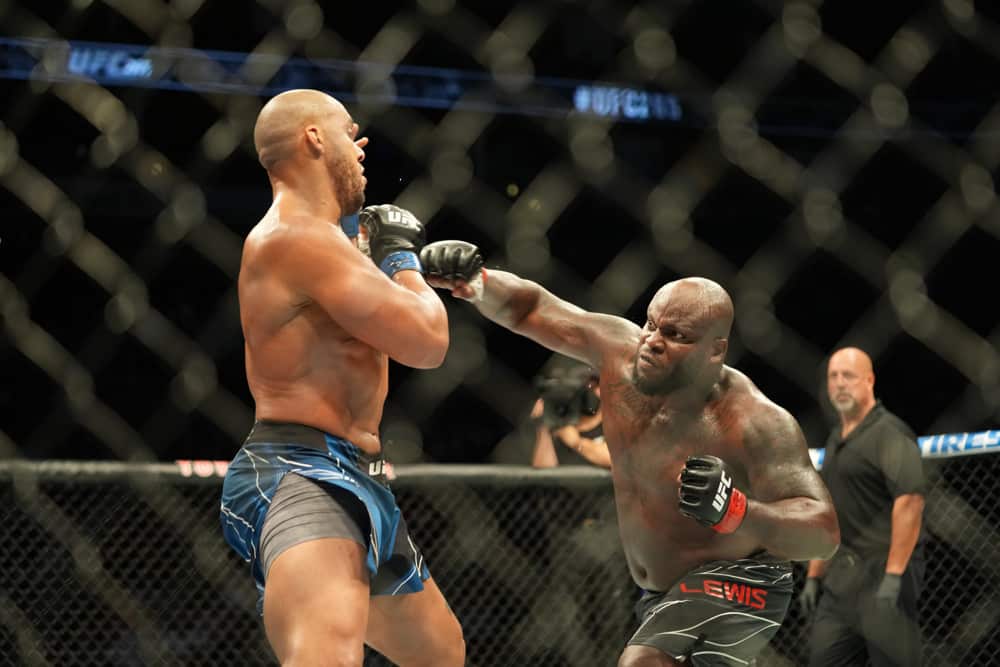 Let's dip into Saturday's main event and grab underdog Derrick Lewis on the cheap. There's no reason why Lewis can't knock out Chris Daukaus on Saturday. In fact, there is no reason why Lewis can't knock out ANYONE. While Daukaus may be more technically proficient, all it takes is one punch from Lewis to land for us to score big here.
Macy Chiasson – $7,800
Macy Chiasson has been a fantasy juggernaut, putting up triple-digit scores in four of her six UFC appearances. She's going to be the bigger fighter this weekend in the cage against Raquel Pennington, and the better striker. Here's hoping for another 100+ points for a very cheap $7,800
Josh Parisian – $7,600
Josh Parisian scored 79 points last fight, which will be perfectly fine for his $7,600 price tag. But considering he's a better striker than opponent Don'Tale Mayes, the possibility of a bigger score is definitely there. When two big guys collide, a knockout is bound to happen. Let's hope it's our big guy doing the knocking out.
Listen to this:
UFC Vegas 45 Betting Guide (Carlos Llinas International) | MMA Gambling Podcast (Ep.99)
Related Content