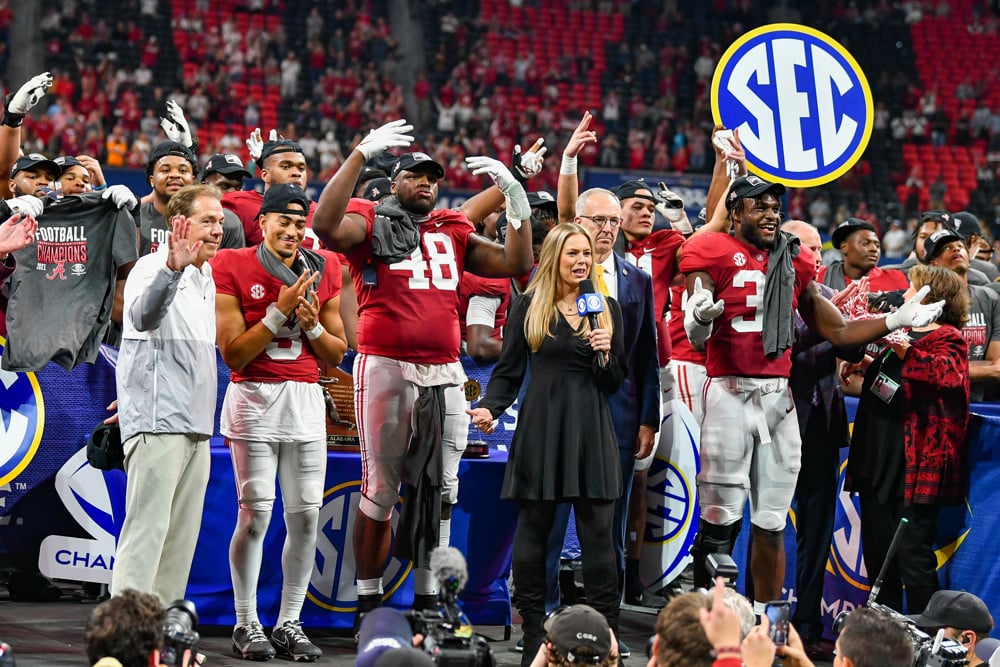 It was a wild Championship Saturday in college football that has resulted in Alabama, Michigan, Georgia and Cincinnati ending up in the College Football Playoff. And, host T.J. Rives is ready to recap that and look ahead to some intriguing Underdog plays in week 14 of the NFL, too.
First, T.J. is joined by Brian Edwards of Vegas Insider and Majorwager.com to go over the wins by Bama and the Wolverines and just what kind of shot do the Bearcats have in this playoff. The guys also discuss the coaching carousel which has now seen Mario Crisobal leave Oregon for "The U" in Miami. Then, Brian gives an NFC road doggie that he prefers on Sunday in the NFL.
Next up, T.J. previews the Buccaneers game he's working with Sal Capaccio of WGR Radio/Bills Network, as Buffalo tries to rebound off their Monday night loss to the Patriots by coming to the south and facing the defending Super Bowl Champions from Tampa Bay. Sal gives his insight on the Bills psyche off some tough losses and will they have enough pass defense to hold Tom Brady and the Buccaneer weapons?
Finally, it's time for some "No Huddle Underdog picks," as T.C. Martin joins the show from Vegas. T.C. is rolling with having picked 11 of 13 NFL pooches correctly on the show. Which NFC team does he favor and why? Then, Price Atkinson of "Yards and Stripes…Service Academy Football" is back aboard to take a no huddle luck at the Army-Navy game Saturday from New York. Do the Midshipmen have a chance a serious hound with the Black Knights?
T.J. wraps by taking three total NFL hounds himself and gives the reasons why he likes them.
It's all part of "3 Dog Thursday and make sure to follow/subscribe on Apple Podcasts, Spotify, Google, etc.!
Download the SGPN APP today https://sgpn.app and leave us a rating & review.
Support for this episode – WynnBet |  TickPick.com/SGP | PrizePicks.com code "SGP" | PropSwap.com code "SGP" | SoBet.io/SGPN | BettorFantasy.com/SGPN