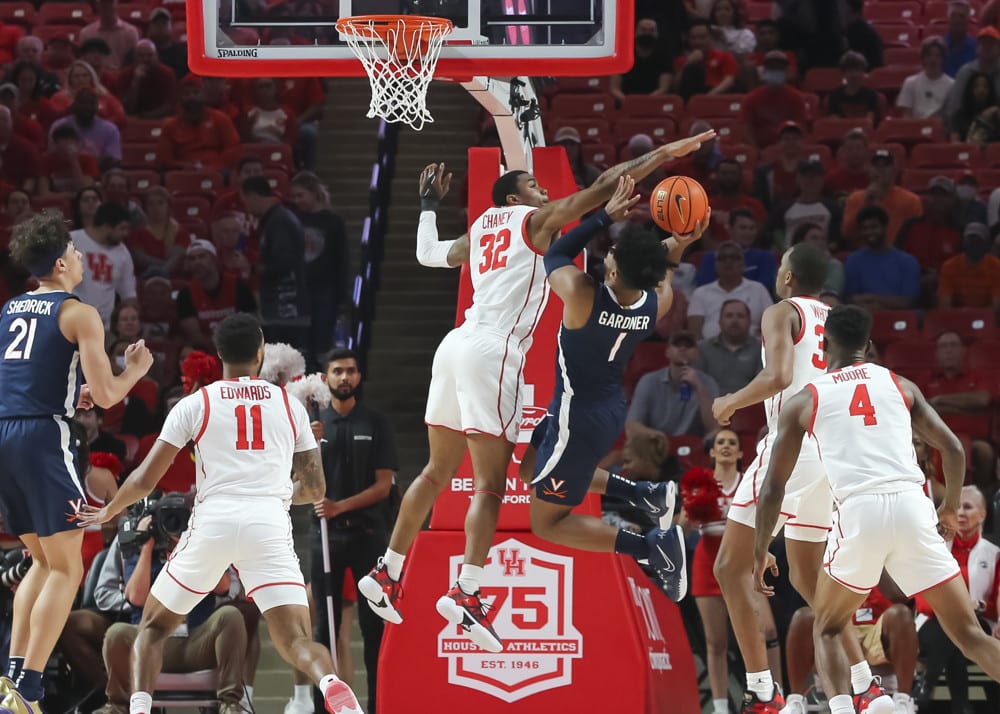 The Maui Invitational is always an awesome tournament to watch. It includes some top-tier teams for some great matchups during the week of Thanksgiving.
Last year we had the likes of Texas, UNC, and Alabama participate in the tournament which concluded with a thrilling Texas win over UNC in the championship game.
This year will provide us with thrilling first-round games which will inevitably lead up to an anticipated championship game.
Maui Invitational Betting Odds, Preview, & Predictions
Texas A&M vs. Wisconsin
Wisconsin is averaging 70 points per game, led by Brad Davidson who is averaging 16 a game. John Davis and Stephen Crowl are also contributing 26 points and 10 rebounds combined. Wisconsin is only allowing 50 points per game over their first three games. I think Wisconsin is looking for a good bounce-back spot coming off the loss against Providence last week and this will be a good test for them.
Texas A&M is averaging 76 points per game, led by Duke Transfer Henry Coleman III with 12.5 per game. Texas A&M is impressively only allowing 57.5 points per game which includes a double-overtime win vs Abilene Christian.
These two teams are going to play a slow game, Wisconsin is sitting at 293rd in terms of possessions per game, while Texas A&M is a little above the median at 145th. This may be a low-scoring game, but it is going to be an entertaining one. I'm backing the Badgers here to start the Maui.
Pick: Wisconsin -3
Still looking for more action? You can go here to see if there are other games you will be interested in. Casino games now are always increasing in quality, and the bonuses provided are a cheap and easy way to have fun. When the beating period is down, it is a good way to unwind.
---
Butler vs. Houston
Butler is averaging 66 points per game and only allowing 58 points per game through their first four contests. The Bulldogs are still banged up as they are still missing Bo Hodges and Myles Tate due to injury. Luckily for Butler, Aaron Thomspon is back in the mix after missing their first three games. Butler is coming off of a whooping from Michigan State and unfortunately for them, I think the beatdown just continues in this matchup.
Houston is averaging 76 points and allowing 56 points per game including an overtime victory vs a good Hofstra team. I believe Houston is just a big step up in class in comparison to Butler.  Houston has players like Marcus Sasser who is averaging 23 points and four assists. Butler just does not have a player that can match up to the talent of this Houston bunch.
I think Houston is going to win a pretty convincing game here. They will be too much to handle as their efficient offense is going to be able to put up points and their defense will be able to force turnovers and add to their lead.
Pick: Houston -8.5
---
Oregon vs. Chaminade
It was nice of the Maui to invite Chaminade to participate in this tournament, but they're going to get boat raced in this one.
I think this will be a good opportunity for Oregon to bounce back after the whooping that BYU gave them last week. I obviously don't think Oregon is as bad as they were in that game but something was definitely off. This is a good spot for them to get their offense going, run through their plays, and get their confidence back when they inevitably play a real opponent later in the tournament.

---
Saint Mary's vs. Notre Dame
While I do believe Notre Dame's offense is struggling a little only shooting 42% from the field and 29% from 3 which is down quite a bit from last year where they shot 46% from the field and 37% from 3, I still believe they can get a close win in this spot.
Paul Atkinson Jr is averaging 17 points and 8.5 rebounds per game so he will be able to produce a lot for Notre Dame. Add in Goodwin and Wesley who are combining for 27.5 points and 9.5 rebounds. We can't forget to mention Nate Laszewski who is averaging 12 rebounds down low.
Saint Mary's has a few guys averaging double digits per game. Notably, Dan Fotu with 13.5 per game while also grabbing 6 rebounds per game. Matthias Tass is a 6'10 forward for this team but I think he may be afraid of rebounding the ball as he is only getting 3.5 per game.
Yet again, I'm feeling another close battle here between these two teams. Both of these teams take care of the ball well averaging 10.5 turnovers per game for Notre Dame and 11 turnovers per game for Saint Mary's.  The rebounding differential could be crucial in this close matchup and second chance opportunities could prove to be vital. I'm backing Notre Dame in this spot.
Pick: Notre Dame -2.5
---
2021 Maui Invitational Championship Prediction
As for the next couple rounds of the Maui,  I think teams like Texas A&M, Wisconsin, and Notre Dame will play well but once they run into Houston or Oregon, they will simply get outclassed.
Houston has National Championship aspirations coming off their Final Four loss to Baylor last year. They will be a team that is going to make a lot of noise again as this year goes on.
I think that we will see a Houston vs. Oregon championship game as I believe these are the best two teams at the tournament. I'm predicting that the 2021 Maui Invitational Champion will be the Houston Cougars.
---
Related Content