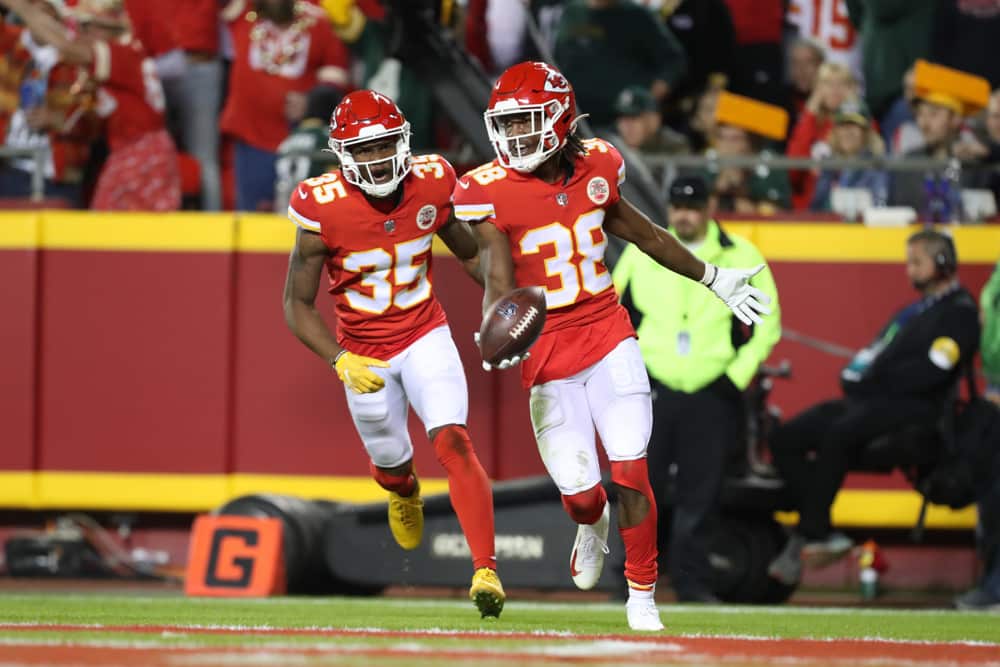 "Defense wins championships!" Well…not really, but it is vital if you want to make a run in your fantasy league/s playoffs. We want to make sure we have some good options on defense in order to advance. Fantasy defenses get overlooked a lot of times, so I got you covered with defenses that should make an impact during the playoffs. These defenses are available as they are not rostered at a high percentage in ESPN leagues.
EXCLUSIVE SGPN FANTASY CONTENT
SGPN Fantasy Football Rankings

Miami DST
The Dolphins defense has scored double-digit fantasy points in their last two games. They have been able to create turnovers and make the opposing quarterbacks uncomfortable. Over the previous two games, they have nine sacks, two interceptions, and two fumble recoveries. They're rostered in 17% of ESPN leagues and will be going up against some offenses that struggle to score points at times. Facing the New York Jets in the 1st round of the playoffs would make this a lock at defense as the Jets rank 27th in points scored at 18 points per game.
Carolina DST
There's been a resurgence on both sides of the ball recently in Carolina. The defense has gone back to playing how they did to start the season. In their last three games, they've given up less than 20 points to offenses and have forced a total of five turnovers between interceptions and fumbles. A good stash for the start of the playoffs as they will be facing the Atlanta Falcons who rank 25th in points scored at 20 per game. In their matchup, the Panthers intercepted the ball twice and sacked Matt Ryan three times while accumulating 12 fantasy points.
Kansas City DST
Defensive coordinator, Steve Spagnuolo has this team playing inspired defense the last few weeks. Being rostered in only 9% of ESPN leagues, this is a defense that you can start multiple weeks during the playoffs to lead you to the championship. They have six sacks, three interceptions, and forced two fumbles the last three weeks. Denver, Las Vegas and Chargers are their opponents in the playoffs. They should get plenty of opportunities to rush the QBs and force some turnovers while piling up fantasy points during these contests.
Tennessee DST
The Titans' defense has been able to help their offense by adding two defensive TDs the last three weeks along with 10 sacks and four interceptions. They have favorable matchups in the fantasy playoffs going up against Jacksonville and Pittsburgh, who struggle on the offensive side of the ball at times. They are rostered in 45% of ESPN leagues and will make a perfect stash for the upcoming fantasy playoffs. The Titans' defense has shown they can take over a game by adding points to the scoreboard themselves and helping their offense.
Green Bay DST
The Packers' defense shut out the Seattle Seahawks offense in Week 10, led by Russell Wilson. They are currently rostered in 33.4% of ESPN leagues. Having forced a total of five turnovers within the last three games, look for them to remain aggressive heading into the fantasy playoffs. Roster and stash this defense as soon as you can. This tenacious defense, which is ranked 3rd in points allowed, can help lead your team to a showdown in the championship game.
RELATED CONTENT