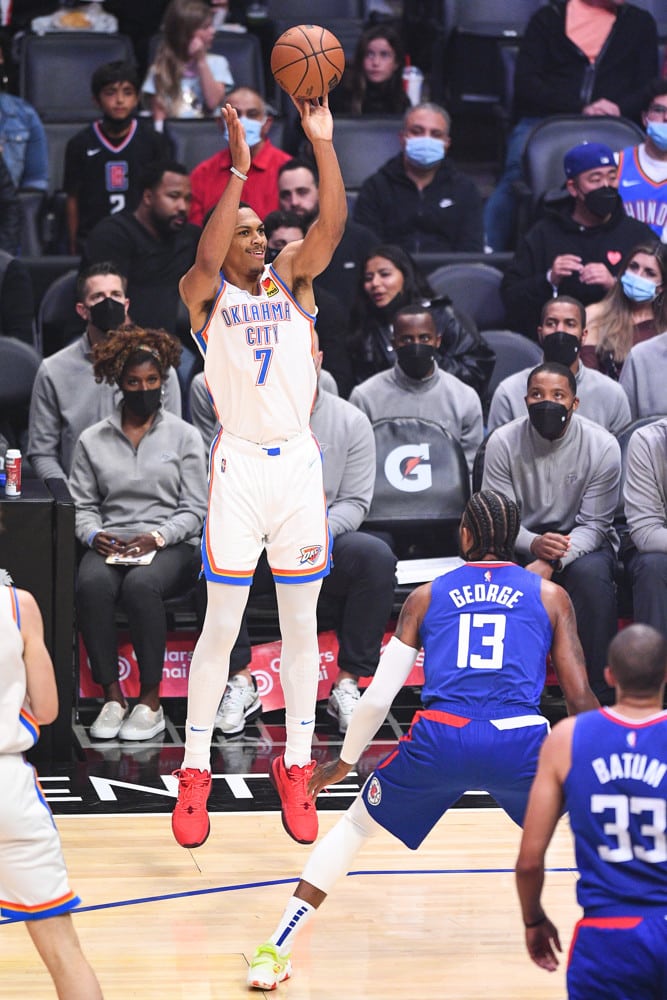 It's still early days in the NBA season, and therefore fantasy basketball. Which is good news, because I've come out of the chute 1-3 in the SGPN league. Maybe I can right the ship with some of the best pickups from the fantasy basketball waiver wire. There are some familiar names on this list from weeks past, as well as some new additions who have heated up.
(only includes players rostered in less than 50% of Yahoo Fantasy leagues)

Fantasy Basketball Waiver Wire: Best Pickups Nov 17th
Desmond Bane – Memphis – PG/SG/SF – Rostered 49%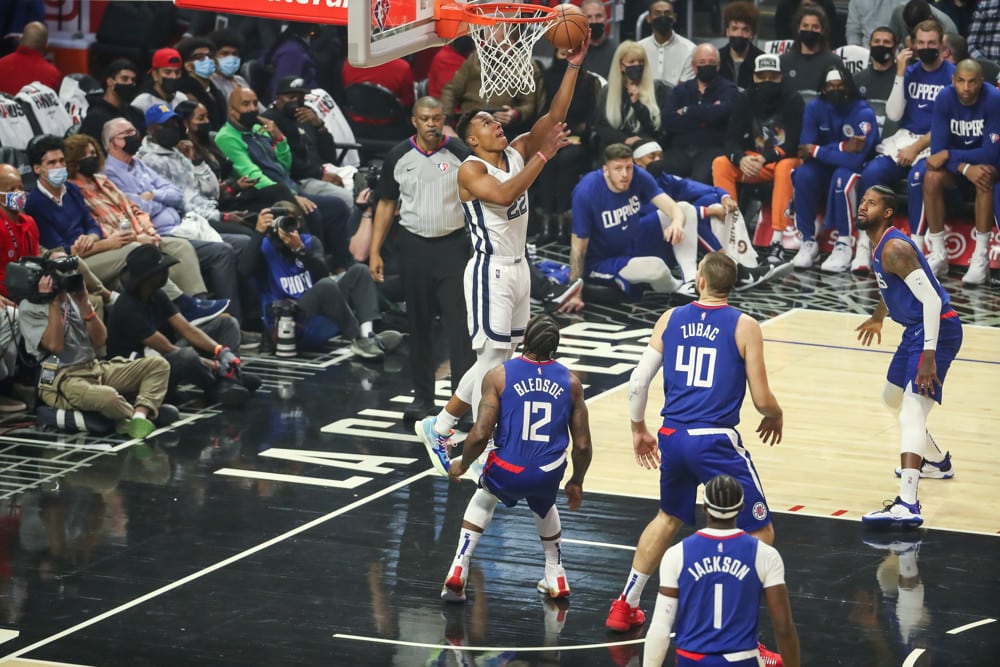 14.3 ppg, 3.8 rpg, 2.1 apg, 0.7 spg, 0.3 bpg, 2.2 3PT/G
Second-year guard/wing Desmond Bane put up a couple of clunkers to start off last week, but has since got back on track and is the best player currently available on the majority of Yahoo fantasy basketball waiver wires out there. He's gone for double-digit scoring in 12 of his 14 games this season, hits a good amount of threes, and gets you some boards and assists to boot. Eligibility at three positions is the icing on the cake.
11.2 ppg, 5.0 rpg, 1.9 apg, 0.9 spg, 0.3 bpg, 2.5 3PT/G
I highlighted Pat Connaughton's career year a couple of weeks ago, so hopefully you got in on him then. His numbers might take a hit this week with Khris Middleton's expected return, but Connaughton has been so good he's bound to still get plenty of run. He's been on a tear of late, averaging 16.3 points, 6.3 rebounds, 3.0 assists, 1.0 steals, and 4.3 threes per game over his last three.
Darius Bazley – Oklahoma City – SF/PF – 37%
10.8 ppg, 6.8 rpg, 1.4 apg, 0.8 spg, 1.2 bpg, 1.3 3PT/G
Darius Bazley has appeared in all three weeks I've done this column – people still aren't getting on board. His scoring has gone down the last couple of games, but he more than made up for it in other categories. Try seven rebounds and five blocks in his last game. Getting over a block and a three a game from him looks good to me.

11.4 ppg, 2.8 rpg, 4.1 apg, 0.9 spg, 1.1 3PT/G
Monte Morris has done an admirable job filling in for star Jamal Murray this season and has turned it up another notch his last two games. On Sunday he went off for 15 points, seven rebounds, four assists, and three steals. Then the next day he posted 17 points, two rebounds, eight assists, a steal, and a block. Stuffing the stat sheet.
7.9 ppg, 5.5 rpg, 0.8 apg, 0.9 spg, 0.8 bpg, 1.0 3PT/G
Nassir Little is quietly having the best season of his young career in Portland through the early parts of this year. He's heated up over the past week, averaging 10.5 points, 7.3 rebounds, and 1.5 steals per game over his last four. And with superstar teammate Damian Lillard currently banged up, more opportunities could be there for the taking for him over the next few games.
9.7 ppg, 3.8 rpg, 1.5 apg, 1.4 spg, 0.4 bpg, 1.9 3PT/G
KCP has really gotten going for the Wiz over the last two games, averaging 14 points, four rebounds, a steal and a half, and two three-pointers. He's getting almost 31 minutes a game and puts up numbers in every category, outside of FG%, so he can plug many holes for you (plus, he's eligible for three positions).
Also worth checking out: Davion Mitchell, Dorian Finney-Smith, Cedi Osman
Related Content