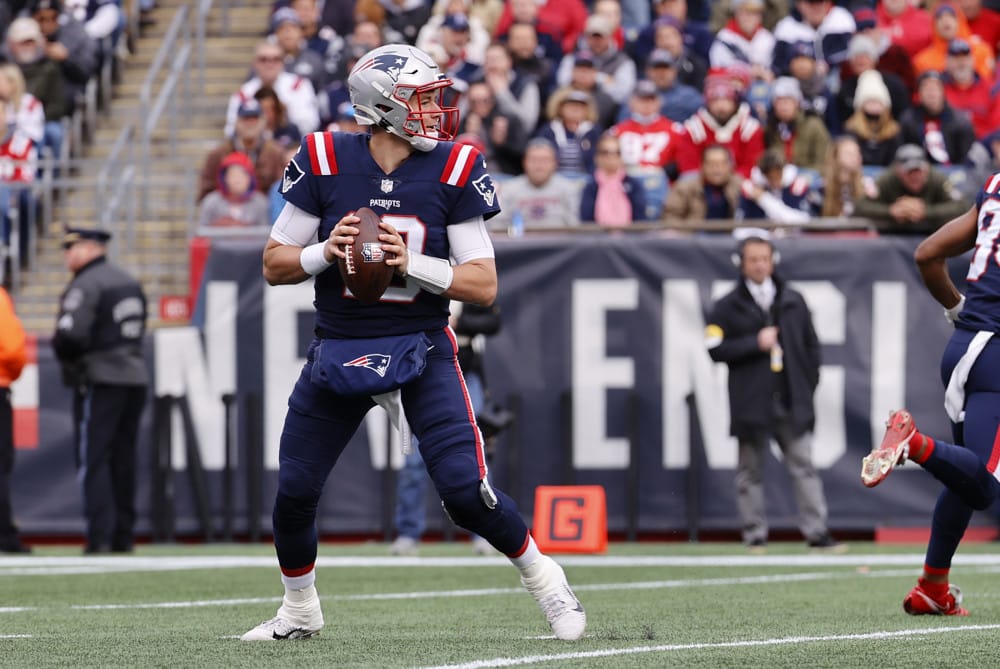 The NFL season has already packed in plenty of excitement and now we're past the halfway stage, the play-off picture is starting to become a little clearer. 
For many sports fans, the legalization of sports betting in the US, which has now reached 27 states, has added an extra dimension to their enjoyment of the weekend's NFL games.
Fans can spend time checking out the best prices on NFL betting odds comparison sites ahead of the big event, looking for the best betting opportunities. So, what can betting fans expect from the Week 11 fixtures? Here are some of the highlights of the weekend's action.
Saints at Eagles
New Orleans faced two huge challenges this season: competing in a post-Drew Brees era and coping with the disruption caused by Hurricane Ida. So far, they have shaped up well. 
Their opening game, against Green Bay Packers, moved to Florida, saw them crush the Packers 38-3. While there have been slip-ups, including an overtime loss to the Giants and defeat against the Falcons in Week 9, the Saints are in contention in the NFC South, largely due to their 6th-ranked defense. 
The same cannot be said for the woeful Philadelphia Eagles, who are ranked in the bottom third for defense and lost six of their first nine. The Saints have shown that they are a resilient side, when both home or away and while it may be a scrappy game, they look like a solid wager in Philadelphia. 
Cowboys at Chiefs
Is this the season when the Cowboys finally return to the pinnacle of the NFL? There's a long, winding, and treacherous road ahead of them, and Dallas fans should be wary of jumping the gun, but they've made a solid start in an admittedly weak Division, and as confidence grows, so will the expectation. 
On paper, this trip to Kansas would represent their toughest assignment yet, but as of right now, Arrowhead Stadium is not looking like a fortress. The Chiefs have been the epitome of unpredictable so far this season, and while they are still in contention in the AFC West, they are a long way off their best, thanks mainly to a struggling defense that rates as one of the worst in the NFL. 
Offensively, there is little to choose between the two teams, despite Patrick Mahomes clearly not being at his best, but defensively, there is no comparison and ultimately Dallas look like a reliable bet. 
Cardinals at Seahawks
Kyler Murray and the Arizona Cardinals have been the surprise package of this season so far, and they will head to Seattle in a good position, though they are being pushed hard by the LA Rams in the NFC South. Going into Week 10, they had only lost once, against Green Bay, and their dynamic and well-balanced offense has been tough to stop for most teams in the NFL. 
The good news for Seattle is that Russell Wilson should be back in the fold for this game, and his skill and experience is badly needed to rescue a struggling Seahawks team.
 But it will take more than Wilson to turn around an outfit that is ranked at or near the bottom across all the main metrics, from passing and rushing to defense, and this looks like an easy win for the Cardinals. 
49ers at Jaguars
Kyle Shanahan is under huge pressure in San Francisco after a disastrous start and a win in Jacksonville is essential for the struggling 49ers, who already look a long shot for the play-offs. 
Injuries, a string of poor performances from Jimmy Garoppolo, cornerback problems and the regression of Brandon Aiyuk are the most obvious problems, but ultimately, the head coach must take responsibility for results and the famed 49ers offense has simply not been functioning properly so far. 
That in turn has put the San Francisco defense under huge strain, and they have been performing admirably to keep their team competitive, but it is not a sustainable situation and some fans are starting to question the credentials of their much-praised head coach. 
Jacksonville is a pretty poor team, and had a nightmare start to their campaign, losing five in a row to scupper any play-off ambitions, but they have a solid defensive unit that will relish the chance to take on the stuttering 49ers offense. The visitors will be favourites for this game, but I can see an upset on the cards, and it could pay to side with the Jaguars.