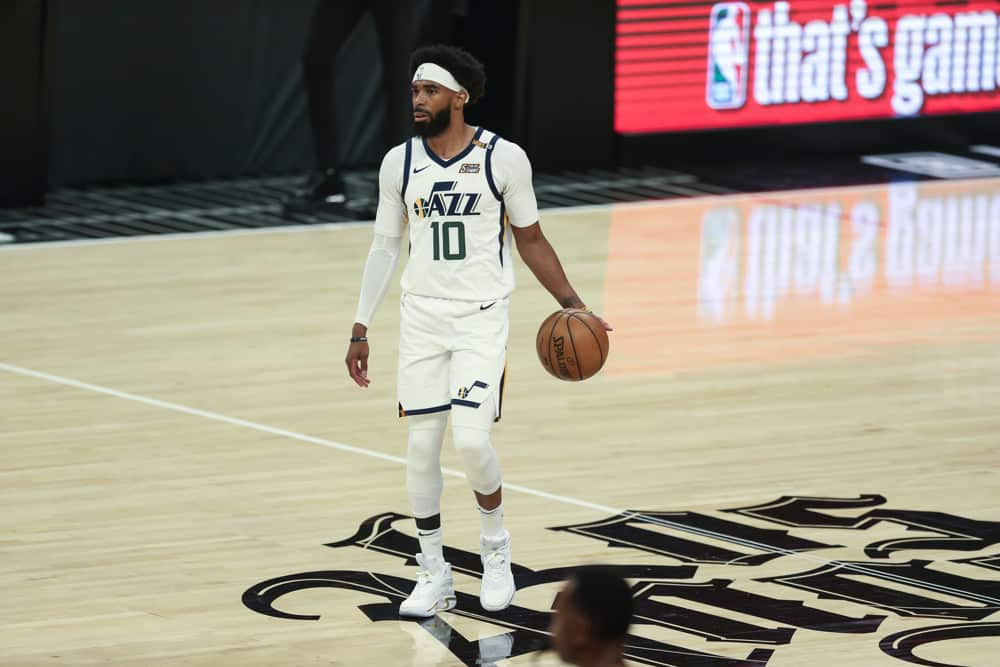 We're now into the swing of the NBA season, which means we have more data and trends to take advantage of. The NBA has a slate of phenomenal games for tonight and we're here to get you that winning line-up. Here's who we think should be on your NBA DFS team if you want to get into the green.
(NOTE: This lineup was made well in advance of locking. It's always advised that you check for the latest injury news prior to the beginning of the contest.)

NBA DFS Picks for Nov 11th
People were all worried about Reggie Jackson's efficiency early in the season. He wasn't making at a very high clip. He's turned that around by making half of his shots in his last four games. But that's not the only reason I like him in this NBA DFS contest. He's also spreading the love more. He's averaging six dimes in each of those four games as well. Because of the slow start, he's still costing you less than he did at the beginning of the season too.
In any NBA DFS contest, you got to take some flyers on some low-priced options. Duncan Robinson isn't going to go out there and put up 50 points, but he does fire off an absurd amount of shots for someone who costs under $4,000. Four times this year he threw up ten or more three-pointers. Even if he's not particularly efficient, you have to like that volume and potential.
Barnes has stormed to the front of the line in the Rookie of the Year voting. He's done it with precisely the skills that make us like him in a NBA DFS contest – he fills the stat line out. Not once in the last three games has he had less than seven rebounds or four assists. His defensive skills with the steals have been a nice boost to point totals too.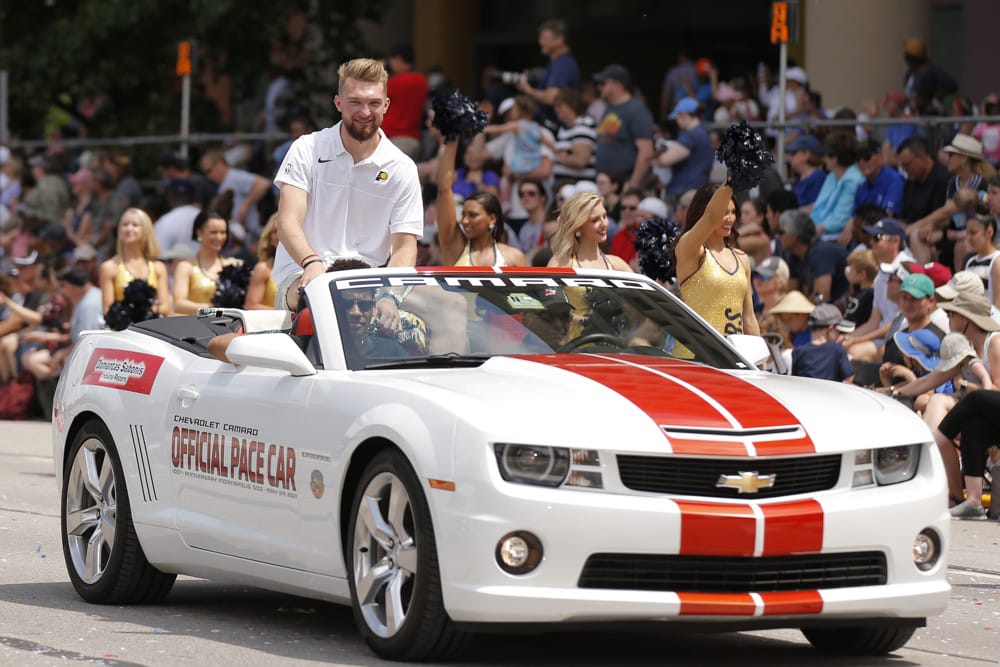 Sabonis is a big-ticket item that I don't mind splurging for in my NBA DFS lineups. In five of the last six games, he's recorded a double-double. Even with those numbers, it did seem like he had a down game or two in there and was poised to start putting up some big numbers. He started doing that last night with 19 boards. I'm banking on him keeping that going.
With Joel Embiid out of the lineup, Drummond looks like one of the best players in the league. He's dropped back-to-back games of at least 50DK points. He's basically just taken over Embid's stat lines – grabbing at least 20 boards in those two games. There's no reason to think he won't do it again and his price still hasn't caught up with his stat lines.
Conley may not be putting up the same numbers as he was in the prime of his career, but he still has big game potential. We saw that last week when he drilled six three-pointers and put up 30 points. Indiana allows nearly 12 of those a game, so Conley is just a hot hand away from paying off big in your  NBA DFS lineup.
A cold hand shooting from deep has dropped Mykhailiuk's price over the last three contests. However, prior to that, he had at least 22DK points in each of his previous three. In those games, he shot 50% from three-point range and even better from the rest of the field. He logs enough minutes to think he could return to those totals, so he's a nice NBA DFS bargain bin find.
McConnell is one of my favorite NBA DFS options every week because he's not scoring dependent. You don't have to worry about him getting his share of the rock to be sure that he gets the total he needs to be worth rostering. With that being said, he has been getting the points lately. He's made at least eight shots from the field in each of the last three games. If he gives us that, it'll be a huge bonus. Even if he doesn't, he's still a solid play.

Make sure to check out all the great NBA coverage we have to offer and be sure to listen to the NBA Gambling Podcast, which airs twice a week. This week the guys are hitting you with their winning picks yet again. 
NBA DFS Related Content