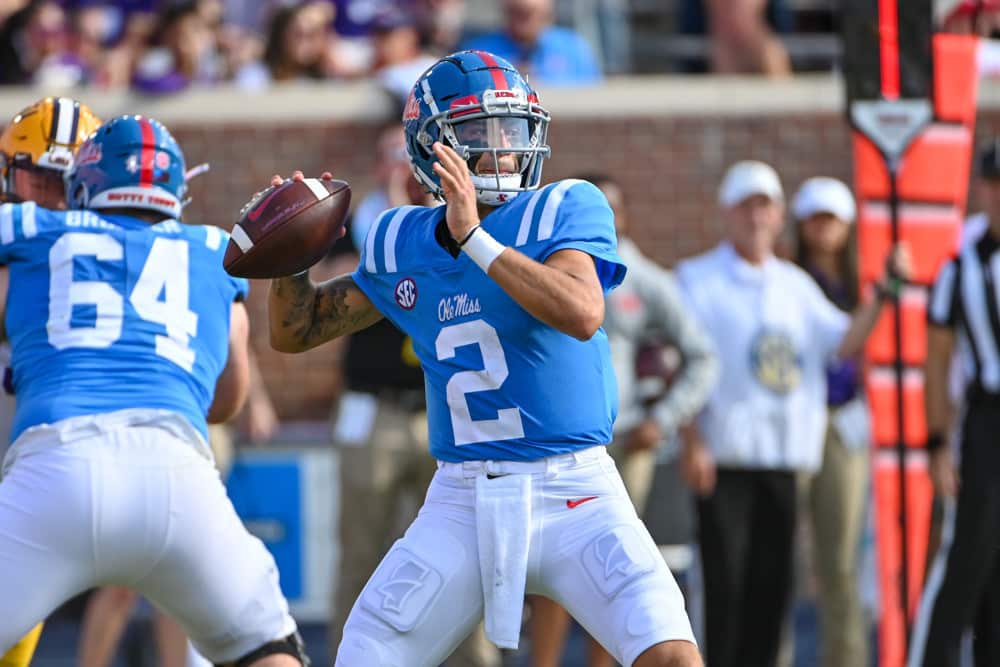 Week 10 of college football provides a number of interesting matchups that look very close on paper. The deciding factor on many of these games and where they land on the spread could be each team's health heading into the game. Unfortunately, the only top 25 matchup of the week features teams who are very hush-hush on college football injuries. However, there are still a number of games where injuries will play a big role in. I'm here to help break those down and help you find an edge!

College Football Injury Report: Liberty vs Ole Miss
Odds: Ole Miss -9.5, O/U 66.5
Ankle Injury, Initial Injury: 10/16/21
Matt Corral started the year on fire and quickly rose to the top of the Heisman favorites list. He was having his way with just about every defense with maybe the exception of Alabama. Corral made plays with both his arms and legs and there seemed to be nothing to slow him down. Just when he was riding high, he got bit by the injury bug in a game against Tennessee. In a game where he was a one-man wrecking crew, with 38 pass attempts and 30!! rushes, he suffered an ankle sprain.
This is likely a low ankle sprain, which refers to an injury to the ankle's outside ligaments caused by the foot rolling inwards. This is a common injury and in mild cases only takes one or two weeks to heal. It can be played on before fully healed, however, it will be painful and delay the healing process. Corral and Ole Miss paid the price for this last week when he appeared to reinjure his ankle and was clearly not his usual self upon returning. The young QB definitely showed his toughness to play through the injury but his mobility will be limited until his ankle fully heals. Corral did not practice Monday but no other injury update has been given. I would still expect him to play this week but not expect him to be the rushing threat he can be at full health. The Rebels could find themselves in a tough spot if they try to solely rely on Corral's efforts to will them to a victory. It is also worth noting that Ole Miss's top three receivers are also battling injuries coming into this week.

College Football Injury Report: Army vs Air Force
Odds: Air Force -2.5, O/U 37.5
Arm/Shoulder, Initial Injury: 9/25/21
Army won four games in a row to start the season. Army then preceded to lose their next three games. There has been one major difference amongst the team, the health of their starting QB Christian Anderson. The Army Black Knights run the triple option and it is pivotal that all cogs in the machine are running smoothly to perform at a high level. Anderson had his team off to a great undefeated start until he suffered a shoulder injury at the end of Week 4. He then missed the next two games and was set to make his return last week against Wake Forest.
Unfortunately, the return didn't go as planned as he injured his arm early in the game and was unable to return. Thankfully, it has been reported that Anderson has been practicing since early in the week and is on track to start in this rivalry game. The Army QB still leads the team in rushing yards and total touchdowns after missing three games. He also led the team in passing and rushing in all but one of the games he has played so far this year. With Anderson at the helm, Army stands a much better chance to penetrate this stout Air Force defense. Army comes in averaging over 300 yards on the ground while Air Force is only allowing just under a 100.
College Football Injury Report: Michigan State vs Purdue
Odds: MSU -3, O/U 53
Hand Injury, Initial Injury: 10/30/21
Michigan State has quickly become the surprise story of the season. After a dismal 2020 year and projected to finish near the bottom of the Big Ten, the Spartans are the number 3 ranked team in the nation. A big reason for this major turnaround has been their ability to score points on offense. They are averaging almost 35 points a game in a conference that prides itself on defense and smash-mouth football. Of course, the Spartans have Heisman candidate Kenneth Walker III, but having a balanced attack is vital to this offense.
A big part of their air attack is WR Jalen Nailor who went down with a hand injury last week. Specifics have not been given regarding the injury but it was significant enough to keep him out of the second half. I would expect Nailor to be at least limited in this matchup and speculation is all we will have until game day. Head coach Mel Tucker declined to update Nailor's status at his press conference this week. I would plan on Nailor being limited if he is able to play this weekend. He is the team's second-leading receiver and leads the team with 6 touchdown receptions this year.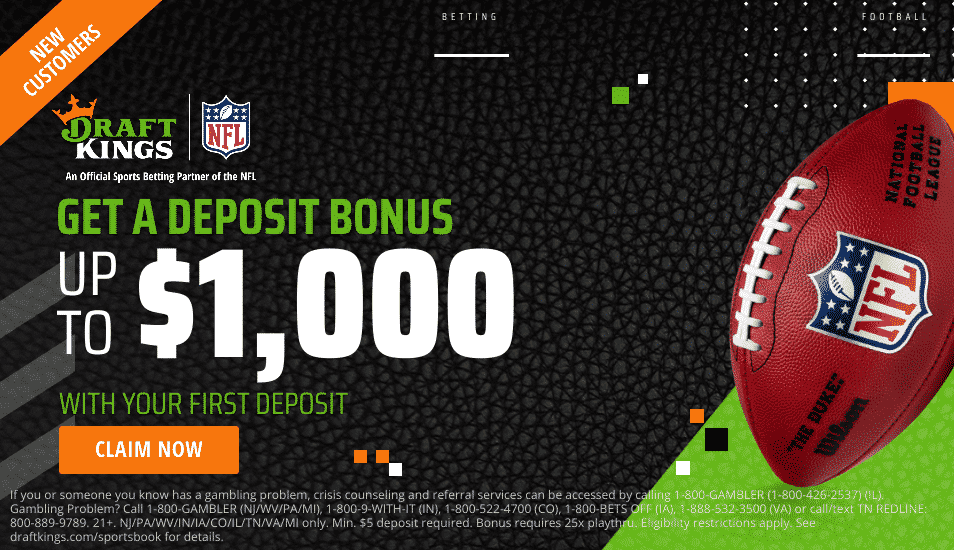 College Football Injury Report: USC vs Arizona State
Odds: ASU – 8.5, O/U 60
Ankle Fracture, Initial Injury: 10/30/21
USC has had a rather disappointing season to their standards and expectations to begin the year. They sit at .500 for the year and have already fired their head coach. However, there is one area that has been undoubtedly a bright spot this year, and that is WR Drake London. He currently is the leading receiver in yards amongst Power 5 schools and is arguably the best WR in college football this year. Fitting to USC's season, they will no longer be able to rely on their best offensive weapon. He fractured, broke, his ankle last game, and will take several months to heal, thus ending his season. London finishes the year with 88 catches, 1084 yards, and 7 receiving TDs. This is a deflating injury to a team that has had a disappointing season. He will be greatly missed and his injury hinders the entire team's chance at success.
---
Time to start stacking up our winnings like names on a college football injury report! Follow me on Twitter @SGPNFootballDoc for NFL and CFB injury analysis and breakdowns all season!