Everybody's favorite Tuesday night action is upon us again. Dana White's Contender Series is back for Week 9, live from the Apex in Las Vegas. Just a couple of episodes left, but they've fired up an extra fight for us this week. So let's take a look at picks for all six bouts.
Dana White's Contender Series – Week 9 Predictions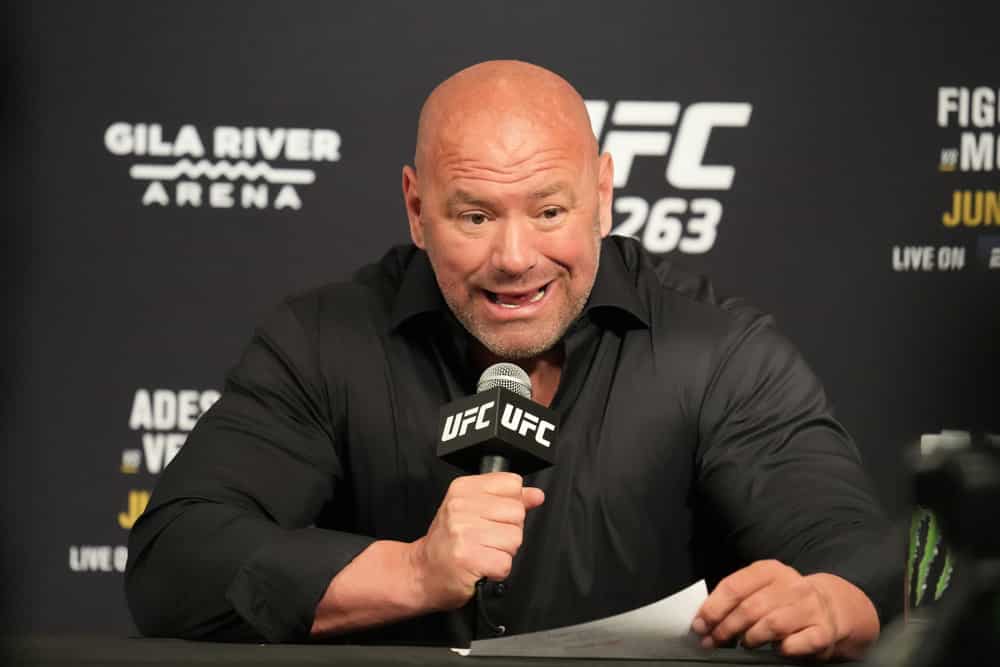 Gadzhi Omargadzhiev (-500) vs Jansey Silva
Jansey Silva is a guy who has absolutely insane KO power. He hits people and their lights go out almost immediately. The problem is that he needs an opening for that to work. When looking at his past fights there is a clear issue with him being backed up by far lower quality opponents than Omargadzhiev. In addition, Omargadzhiev isn't just the stereotypical Russian grappler. Although he has those skills, he has really impressive kickboxing and keeps distance when he wants it. I think all of these things will make him simply too much for Silva.
Christian Quinonez (-400) vs Long Xiao
It's pretty difficult to find quality information and film on a lot of these Chinese prospects – particularly those coming out of WLF. What I have seen of Xiao is that he tries to get to the wrestling as soon as he can. It makes perfect sense as he's a decent wrestler, but his striking is rote. He looks like he's putting together combinations that were pre-made every time he throws with little variation. Christian Quinonez, on the other hand, is very light on his feet and incredibly talented with his kicks. Even if Xiao were to get him down, he works back to his feet quickly, where he should win this fight handily.
Javid Basharat (-175) vs Oron Kahlon
This is a fight that is sure to make every fan happy on the Contender Series. Both guys are electric striking. They're both light on their feet and willing to get in there and mix it up. The difference-maker in this fight should be the grappling of Basharat. While Kahlon certainly has some BJJ skills, Basharat is a great scrambler and has some really excellent sweeps. In those transitions, he locks up submissions with the D'arce being his go-to. I think that regardless of where this takes place, he should have a decent advantage. Basharat could be one of the best to come off Contender Series this year if he lives up to my expectations.
Qihui Yan (+200) vs Karine Silva
This fight is another hard one to break down due largely to the inability to get too much tape on Qihui Yan. From what I can see, she's incredibly strong and has really good top pressure. It makes sense then that she's beat UFC veteran Na Liang, who has issues with both of those two things. However, it appears that Yan also has issues with her gas tank. Still, I think it won't really cost her in this Contender Series fight because Silva is pretty poor on the feet. She uses her hands just as an end to a means. Her grappling is good, but she needs to be able to get there first. I think she doesn't get there enough and winds up letting the underdog control the fight.
Kolton Englund (-125) vs Manuel Torres
Manuel Torres is the kind of guy that Dana loves to watch on Contender Series. He's an agent of chaos who just throws down or tries to snatch up anything. He holds on to ill-advised guillotines (and sometimes finishes them). He spins when spinning makes no sense. In a lot of cases, these things make his opponent match that wildness. However, it just so happens that he's fighting a guy who is very calm under pressure. Kolton Englund is one of the more composed guys you'll see on the regional circuit. He is methodical in his approach and I expect him to make Torres pay for his mistakes.
Olivier Murad (+100) vs Bin Xie
Thanks to his time in ONE FC, Bin Xie is one of the few Chinese prospects that I have seen film on. He has some really nice kicks that he works in – side kicks, oblique kicks, low calf kicks. He also wrestles pretty well when he needs to. While I think he's technically better than Olivier Murad, I think Murad has some advantages in this fight. The first being that he is going to be much stronger than Xie. Secondly, I think his forward pressure is going to negate a lot of the kicks, as will the cage pressure time. This may be the fight I'm the least sure about, but I do like the dog money on the side of Murad.

Don't forget to check out all of our MMA coverage on SGPN, including our UFC picks posted each week. And remember to listen and subscribe to the MMA Gambling Podcast, where you can get even more Contender Series and UFC insight each week.