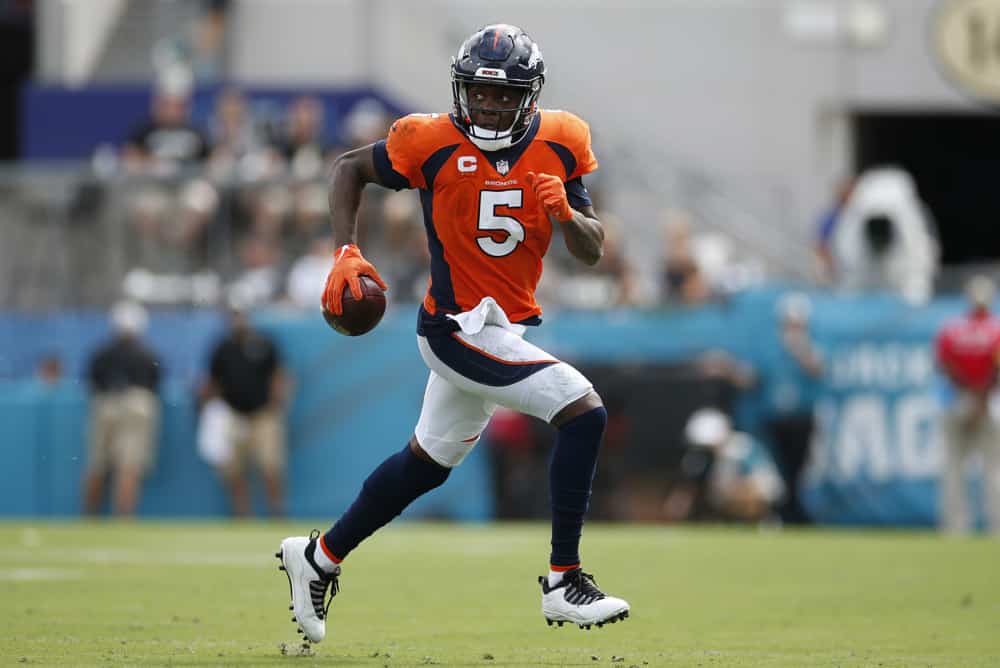 On the latest edition of the show, host T.J. Rives is back with the Underdogs rolling! In fact, in the last two weeks, he and his guests have hit on 11 of them vs. the number in college and the pros!
Now, will the success continue?
First, T.J. welcomes back Brian Edwards, Sr. Handicapper of Vegas Insider and Majorwager.com, to the show. Brian has thoughts on a large Big XII doggie and an SEC team looking to surprise, while getting points. Brian also takes a look at an NFL pooch that he loves out of the AFC.
Up next on the show is national football writer/author/Pro Football Hall of Fame voter, Jason Cole. Jason has thoughts on his most surprising team so far, the poor QB play of Trevor Lawrence and Zach Wilson as rookies. And, why has Denver had the success they have had so far, at 2-0?
Finally, T.J. and three guests go "No Huddle" with their underdog picks. He's joined, again by T.C. Martin radio host in Vegas with an NFC hound, Mark Ennis radio host in Louisville likes a Big Ten pooch and Marquis Johns of BigFightWeekend.com based in Denver goes against an unbeaten NFL team? And, then, T.J. goes back to a college for one of the traditional powers, who's actually getting points and a pro doggie on the road that he likes, as well.
Get all the insight, analysis and of course, picks on "3 Dog Thursday!" And make sure to subscribe to this podcast on Apple Podcasts, Spotify, Google, etc.!!
Read – SportsGamblingPodcast.com
Download it the SGPN APP today https://sgpn.app and leave us a rating/review.
Support for this episode – WynnBet | PropSwap.com code "SGP" | Pickswise.com | Oddscrowd.com