It seems so long ago that the 2021 PGA Tour season wrapped up! Two whole weeks is an eternity. But this week the 2021-2022 PGA Tour season kicks off. It's the Fortinet Championship from Silverado Resort in Napa, California. As always, here is your early deep-dive on the Fortinet Championship and a preview of how to bet.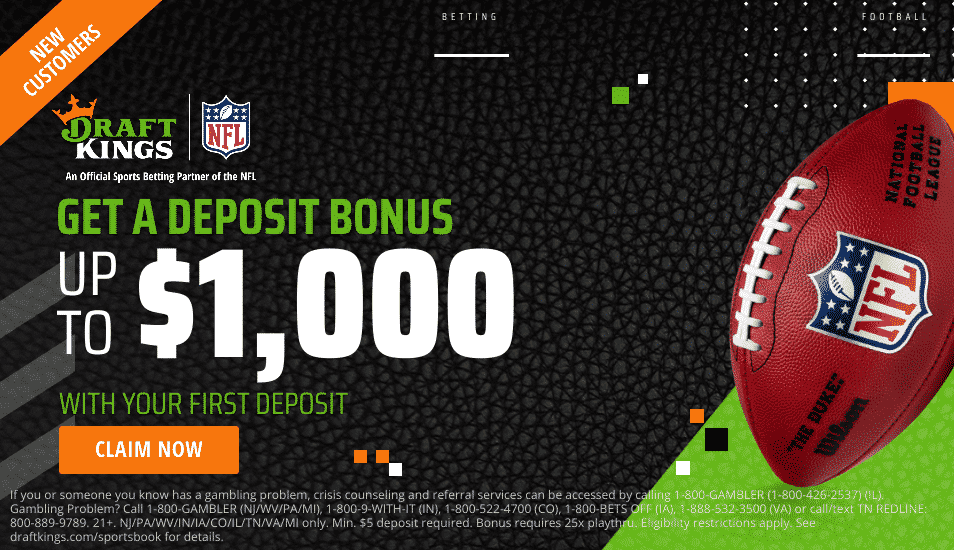 Fortinet Championship Preview – The Field
The fall series is typically when the stars of the PGA Tour take time off. But there's one big fish who has entered his name into the Fortinet Championship. World #1 Jon Rahm will play a warm-up round before he heads to Wisconsin to lead Team Europe at the Ryder Cup. Rahm played this tournament in 2017 and finished T15. If he's firing on all cylinders, there's few in the field who can match his ceiling.
The ones to watch, however, are the Korn Ferry Tour graduates. These players waited nearly two years for their shot at the PGA Tour. Graduation to the big leagues comes with life-changing money, but also immense pressure. Notables who make their debut as full-time PGA Tour members include Taylor Pendrith, Nick Hardy, Davis Riley, Brandon Wu, and Dylan Wu. They along with other Korn Ferry graduates will attempt to make a name for themselves in their first time out.
Other notables in the field include Hideki Matsuyama, Webb Simpson, Phil Mickelson, Kevin Na, Will Zalatoris, and Marc Leishman.
For the full field, click here.
Fortinet Championship Preview – The Golf Course
The golf course at the Silverado Resort was built in 1955. In 1966, Robert Trent Jones renovated the golf course. The North Course on the property hosted several PGA Tour events, including the Kaiser Open and the Anheuser Busch Classic. It was most recently dubbed as the Safeway Open. In 2021, the tournament has a new sponsor in Fortinet.
In 2010, Johnny Miller spearheaded the purchase of the Silverado Resort with the aid of several local businessmen. He then redesigned the golf course. Part of Miller's motivation to purchase the resort was fond memories of the golf course. He won two tournaments there in 1974 and 1975. While self admitting he's not the best golf architect on the block, Miller felt confident that he could make significant improvements to the golf course because he "knew (he) could do a better job than anybody because (he) knew every square inch of (the property)". So humble Johnny.
Among the renovations Johnny made to the golf course was lengthening it to just over 7,200 yards and widening the narrow corridors of the golf course. Johnny Miller loved being aggressive off the tee, and he wanted to build a golf course where the players could hit driver as much as possible. While the fairways aren't as wide as some other places on the PGA Tour, almost all the holes feature long, straight away tee-to-green layouts where golfers can pick a line off the tee and bomb away. Miller also did significant work re-configuring both fairway and greenside bunkers.
While the fairways aren't all that wide and there are swaths of trees just off the fairways, most of the trouble can be carried in the air by the professional. Additionally, the design of the doglegs on the golf course is a little outdated, as modern technology now allows players to take aggressive lines off the tee for shorter approach shots that simply were impossible 20 years ago.
As far as a golf course and tournament goes, it's fine. But for a fan experience, it's one of the more top-notch tournaments to attend. Napa Valley is a foodie and wine-o mecca, and this tournament pulls out all the stops. Fans are treated to numerous wine and liquor tents with the best Napa Valley offerings. Celebrity Chefs like Thomas Keller and Iron Chef Morimoto do cooking demonstrations to delight the palate. And there are concerts every night, with this year's headliner being Weezer.
It might take some convincing of the wife to go with you to a golf tournament. But if you dangle a trip to Napa where she can sip on Chardonnay and munch on Morimoto's cuisine creations all day, that might be enough to do it.
Fortinet Championship Preview – Betting Strategies
The first thing to address is the influx of new blood into the PGA Tour. Many of the new Korn Ferry Tour graduates are serious studs. Players like Brandon Wu and Nick Hardy had decorated amateur careers and played very well on the Korn Ferry Tour. The only reason why they weren't on the PGA Tour last year was because of COVID.
But it might be prudent to take a wait-and-see approach on these guys. The golf courses played on the Korn Ferry Tour are ridiculously easy. While Silverado Resort isn't a difficult test, it's still a much tougher test than they faced on the Korn Ferry Tour. I'd only consider using them for flyer Top 20 props. But anything more than that, even for DFS purposes, is a bit too ambitious.
As far as the golf course, there aren't that many tricks or pitfalls about it. The golf course is relatively short for a Par 72 track. At maximum, it can only be stretched out to just over 7,200 yards. A bomber can certainly shorten up the golf course by cutting dog legs. But it's not overwhelming for a short knocker either. This is a fairly wide-open tournament in terms of the skill sets of who can contend.
While the fairways are narrow, there isn't a big penalty to miss them. There are no water hazards on any of the Par 4's and Par 5's. The golf course also isn't overly bunkered off the tee, a testament to Johnny Miller's restraint in the redesign. With that said, almost every fairway bunker is easily carried off the tee by almost everyone. They're not really in play for the PGA Tour. This, along with only 2.5 inch Kentucky bluegrass rough, doesn't penalize anyone for missing the fairway. As long as one isn't stymied by a tree or overhanging limb, you can blast it pretty much anywhere and be relatively ok.
The tournament also usually has high greens in regulation rates. Despite more frequent than average attempts into greens from the rough, green in regulation rates consistently is around 70% at the championship. At the end of the day, the North Course is a resort course. Greens are relatively soft and inviting for guests. PGA Tour pros lick their chops in conditions such as these.
Examples of golf courses that feature below-average fairways hit with above average green in regulation rates include The Greenbrier, Country Club of Jackson, Waialae Country Club, TPC Scottsdale, and PGA West (primarily the Stadium Course). These may be tournaments to cross-reference how the field does tee-to-green.
The greens at Silverado Resort are a mixture of bent and poa. There are a few golf tournaments on the PGA Tour that feature bent/poa mixed greens. However, they're not all the same. Some have a higher composition of bent, while others are heavily comprised of poa. Other golf courses on the PGA Tour that feature a mixed bent/poa green include Detroit Golf Club, TPC River Highlands, and Tahoe Mt. Club. It's likely that the greens are more of a poa mix because of its California location. It might be a good idea to also look at putting performance on West Coast Poa as well.
Finally, players in the field this week who have gained at least a stroke per round on the field (minimum of 10 rounds) at Silverado Resort are the following:
Kevin Na – +1.68
Hideki Matsuyama – +1.54
Ryan Moore – +1.54
Cameron Percy – +1.49
Brendan Steele – +1.41
Cameron Champ – +1.36
Phil Mickelson – +1.31
Chez Reavie – +1.20
Emiliano Grillo – +1.14
Brandt Snedeker – +1.03
This is a mixed bag in terms of profiles. You can't possibly think of two polar opposite players than Kevin Na or Cameron Champ. But there are some cross-overs for success at golf courses listed above and here at Silverado. Kevin Na owns wins at both the Greenbrier and at Waialae. Cameron Champ won both here and at the Country Club of Jackson. Not only did Chez Reavie putt his way to a win at TPC River Highlands, but he's also pretty adept on west coast green surfaces. Two-time winner Brendan Steele has a great history at both Waialae and the Stadium Course at PGA West. And so on.
This is one of the weaker fields on the PGA Tour. Identifying studs based on stats alone won't get the job done this week. But cross-referencing Silverado to success at the golf courses above might uncover diamonds in the rough. It may be a key preview to who plays well at this year's Fortinet Championship.
RELATED CONTENT
Tour Championship Picks and Props
The Tour Championship Preview and Betting Strategies
The Tour Championship Preview | Golf Gambling Podcast (Ep. 85)