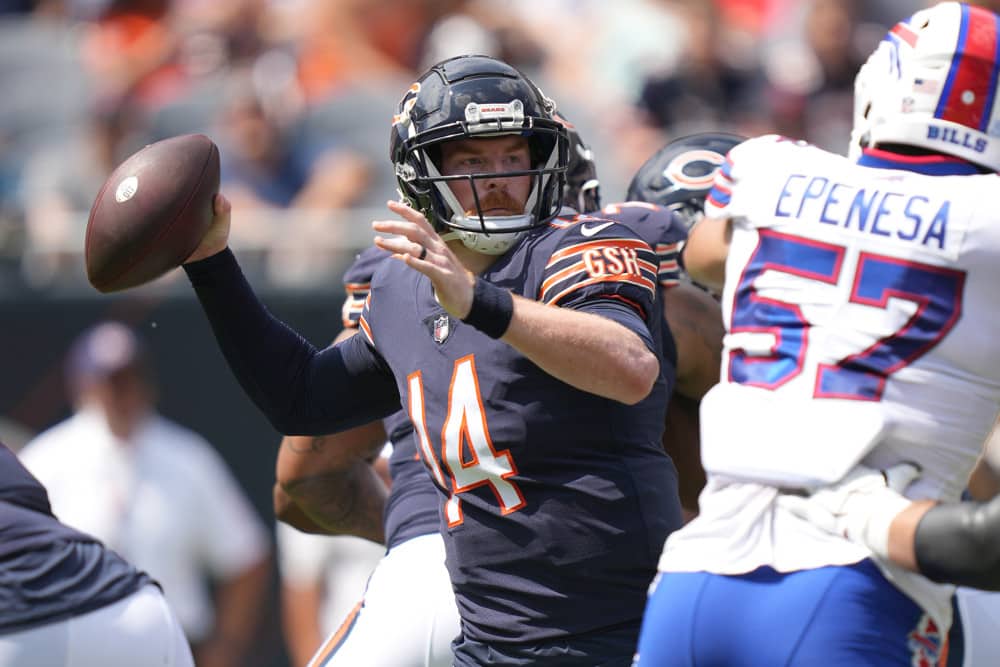 We've finally reached the main course of the first week of football and it's time for some NFL Picks for Week 1.
If Thursday night was any indication of what the 2021 season has to offer, we're in for one heckuva ride. The Cowboys shocked the nation by taking their game against the defending Super Bowl champs to the wire. By far the underdogs, Dallas worked hard to keep the game close and even took the lead late in the game. Unfortunately, they left Tom Brady too much time which he used to come back and steal the win. In the process though, America's Team proved that you can never count any team out of any game.
With that in mind, here are five teams that are currently not favored to win their matchups. Each of them has the potential to win outright, though, and can help you take home a tidy little profit in the process. I'm a sucker for the little guy. The one who is given little to no chance to compete, let alone to win. It's because of this that I have scouted picks for you centered around that theme. It's usually easy to bet on the favorite. It takes skill and guts to bet on the dogs. Plus, it always feels better to win those bets in the end.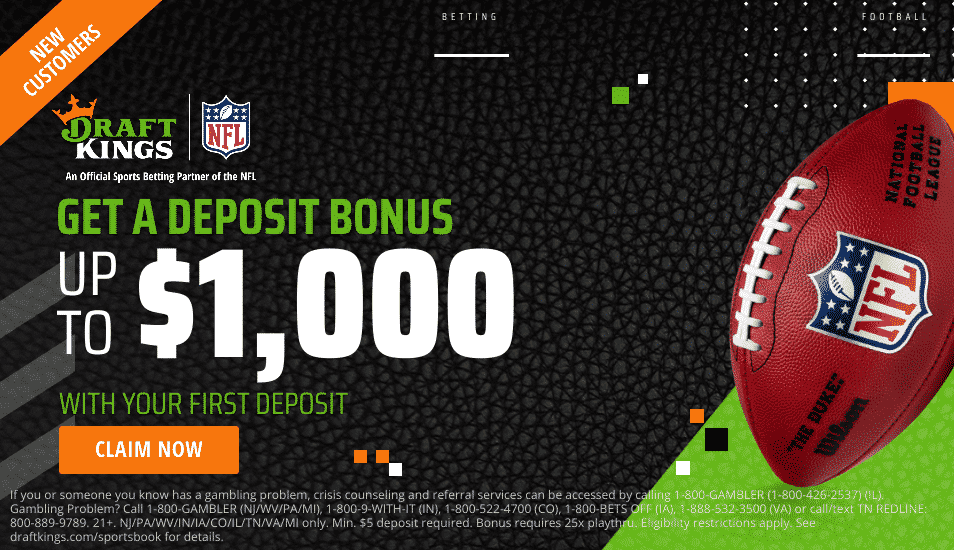 NFL Picks: Best Underdog Bets For Week 1
N.Y. Jets at Carolina Panthers
There is no sugar coating it, both of these teams are messy. The Jets managed only two wins in the 2020 season. Of course, this allowed them to draft Zach Wilson, who they hope will become their franchise quarterback, with the second overall pick. On the other hand, the Panthers did not do much better than New York last season. Carolina won five games and severely missed the services of their offensive moneymaker Christian McCaffery. Luckily for them, McCaffery will be back this season. This fact made it possible to take South Carolina cornerback Jaycee Horn with their first-round draft pick. All that said, both of these franchises struggled last season and still have much work to do if they hope to improve this year.
Much of that work was attempted in the offseason as Carolina traded for Sam Darnold from the Jets. He will attempt to lead the Panthers offense to a better outcome in 2021. The road to that though will start against a team that knows his capabilities all too well. The Jets defense is already familiar with their former teammate which gives them the edge in this matchup. They will be facing the man that was only able to amass a little over 2,200-yards passing with their offensive counterparts.
2 more days. pic.twitter.com/q8CwaqM2uD

— New York Jets (@nyjets) September 10, 2021
Sure, Darnold has an upgrade in weapons at his disposal. That said, what good is that if he is unable to utilize them properly. This game will not be a high-scoring affair. In this defensive battle, the pendulum swings in the direction of the team looking to show how much they don't miss their departed signal-caller. It also doesn't hurt that the Jets won two of their three preseason games. The third was a tied contest against the Eagles.
Jets Moneyline +165
---
Miami Dolphins at New England Patriots
Just over a week ago, Bill Belichick officially handed the keys to the Patriot's kingdom to Mac Jones. The 15th overall pick in the draft and former Alabama signal-caller showed enough in the preseason to instill confidence in his head coach. Either that or New England was too far soured on Cam Newton to keep him around a day longer than necessary. No matter the reason, the little offense that could, now belongs to the rookie. It will be a tall task to ask him to win his first game in the NFL. Especially against a Miami defense that ranked amongst the best in most categories last offense that is not a cohesive unit yet.
It all starts here. Week 1 has arrived.#FinsUp x @AutoNation pic.twitter.com/W5MwA4HZqy

— Miami Dolphins (@MiamiDolphins) September 10, 2021
Offensively for the Dolphins, the outlook is not all that much better. Their young arm will take the field for his first season opener as a starter this Sunday. Surrounding him will be a collection of decent talent, but nothing that should scare too many defenses. DeVante Parker headlines the receiving corps that also welcomes rookie Jaylen Waddle. Myles Gaskin will carry the load in the running game. Despite that, they should still be able to do just enough to sneak past the Patriots defense and steal an NFL Kickoff win.
Dolphins Moneyline +140
---
Denver Broncos at New York Giants
When the final depth chart was released for the Denver Broncos, Teddy Bridgewater's name was inked ahead of Drew Lock's. Thus begins Bridewater's fourth starting job in his career. Interestingly enough, in that career, he has yet to notch a victory in his first appearance of a season. Last season with the Panthers, he dropped his week one matchup against the Raiders. His first career start was in week three of the 2014 season against the Saints. It was a contest he'd go on to lose. Denver has a young offense loaded with potential, but what it lacks is the strong leadership to get them there. It's hard to make a case that they have found that this season. Their choice in starting quarterback feels more like picking the lesser of two evils than a vote of confidence.
Saquon Barkley. Mood.#NYGiants pic.twitter.com/h0A3Qi7zmK

— Art Stapleton (@art_stapleton) September 10, 2021
As for the Giants, they are enjoying the reintroduction of their superstar running back, Saquon Barkley to the field. Not that it will completely turn around the shambled 2020 New York offense completely, but it will certainly help. Also, something that can't hurt is the addition of former Detroit speedster Kenny Golladay to the receiving room. True, he doesn't instantly make Daniel Jones a better quarterback. What he does is give defenses something to prepare for other than Barkley each week. As has been the case with many of these NFL Kickoff picks, this will not be the most glamorous game to watch. In the end though, as ugly as it may end up being, when the Giants pull off a win, it will all be worth it.
Giants Moneyline +135

---
Chicago Bears at Los Angeles Rams
If this were last season, this bet would not be advisable. In 2020, the Rams had Jared Goff in control of an effective offense. As the calendar turned, Los Angeles and Detroit pulled a quarterback swap. Now, Matthew Stafford is at the helm of the Rams offense. Cases can be made for Stafford's value, especially with the likes of Robert Woods and Cooper Cupp at his disposal. While there is some merit to those arguments, his overall record of 74-90-1 does not support those claims. Even with Calvin Johnson, Golden Tate, and Marvin Jones in his stable, Stafford has only four winning seasons out of ten attempts in his career.
Welcome back, football. SNF opens 2021 with the Bears and Rams on Sunday 7P ET on @nbc and @peacocktv.

— Super Bowl LVI on NBC (@SNFonNBC) September 10, 2021
His case does not get any stronger given his lack of playing time this preseason. Los Angeles will no doubt try to lean on its defense to keep them in the game, which they have the capability to do. That said, even the most ferocious of pass rushers will eventually find themselves with their hands on their hips after being on the field too long.
For better or for worse, Andy Dalton will begin the 2021 season as the starting quarterback in Chicago. Before an extreme drop-off in Cincinnati, he had led the Bengals to five winning seasons beginning his rookie year. He was also in the conversation for league MVP in the 2015 season. This week, he takes the field with the Bears and a young, talented crop of receivers and running backs around him. He has a 1,000-yard rusher in David Montgomery, as well as a 1,000-yard receiver in Allen Robinson. He also has a menacing defense on the other side of the ball led by Khalil Mack. All of this should be enough to tip the scales in the Bears' favor.
Bears Moneyline +280
---
Baltimore Ravens at Las Vegas Raiders
Over the last few weeks, the Baltimore Ravens' triple-option offense has taken several devastating hits. Two of their lead backs in J.K. Dobbins and Gus Edwards are out for the season with ACL injuries. The up-and-coming running back Justice Hill will miss this season with a torn Achilles. Baltimore has since signed several discarded gems like Le'Veon Bell, Devonta Freeman, and most recently, Latavius Murray. Of course, they still have Lamar Jackson who can carry the ball as well as any back.
This could work out with them later in the season, but this bet is not for later in the season, it's for the first week. Asking a run-heavy offense to come out of the gates swinging with a full complement of new faces with almost no practice is a tall order to fill. It's hard to anticipate this squad scoring enough points to win this game under the circumstances.
Monday Night Mindset. pic.twitter.com/inMDZ8BCpB

— Las Vegas Raiders (@Raiders) September 10, 2021
There is something to be said about a home-field advantage. What's more, it is much more notable when that home is smack dab in the glitz and glamor of Las Vegas, Nevada. On top of that, this will be the first time Raiders fans will witness a Las Vegas regular-season home game. Upping the ante even more is the game taking place on Monday Night Football. Expect both sides of the ball to kick it up a level for the swarming Black Hole and all of Raider Nation in attendance and watching on television. It may take exactly that to perk up Derek Carr, Josh Jacobs, Darren Waller, and the rest of the Las Vegas offense that underperformed last season. Take the home-field advantage for this NFL Week 1 Best Underdog Bets and don't look back.
Raiders Moneyline +160
---
More Betting Content
NFL Week 1 Player Prop Bets | NFL Propcast (Ep. 6)
2021 NFL Awards Odds and Prop Bets