One more UFC show this week before they take a rare week off. And it's a very solid card for tomorrow afternoon's show, featuring a clash between top middleweight contenders Derek Brunson and Darren Till in the main event. Let's build ourselves a winning UFC Vegas 36 DraftKings lineup, shall we?

RELATED
UFC Vegas 36 Betting Guide
UFC Vegas 36 DraftKings Roster
Jack Shore – $9,100
One of my big money purchases this week is uber-prospect Jack Shore. The 14-0 bantamweight has been unstoppable thus far in his MMA career, including all three of his UFC fights. As for fantasy points, he has racked up 102, 109, and 93 in his fights in the octagon. He'll be facing a short notice newbie this week, Luidvik Sholinian, who he totally outclasses.
Tom Aspinall – $9,000
Next on my UFC Vegas 36 DraftKings roster I'm snatching up the top fantasy point per fight (FPPF) performer on this card, Tom Aspinall. Another top prospect, but this time in the heavyweight division, Aspinall is averaging a robust 108.8 FPPF through his first three UFC fights – 129, 103, and 95 points respectively. He'll also be fighting a late replacement this Saturday who he outclasses, Sergey Spivak.
Alex Morono – $8,700

Alex Morono has been inconsistent as of late, swapping wins and losses back and forth over his last four fights (he won his last fight – uh oh). He's also taking this fight on short notice (uh oh), but I'm still riding with him this weekend. I think he's a better fighter than tomorrow's opponent, David Zawada, and he's topped 100 fantasy points in two of his last three fights

Molly McCann – $8,000
Time to add some meatballs to our dish – 'Meatball' Molly McCann. She's basically a pick 'em for her matchup against Ji Yeon Kim this weekend, and I like her riding out a victory based on his strong, underrated wrestling, which is Kim's kryptonite. A few fights back McCann has a streak of 91, 85, and 109 points – time to start another hot streak tomorrow.
Derek Brunson – $7,400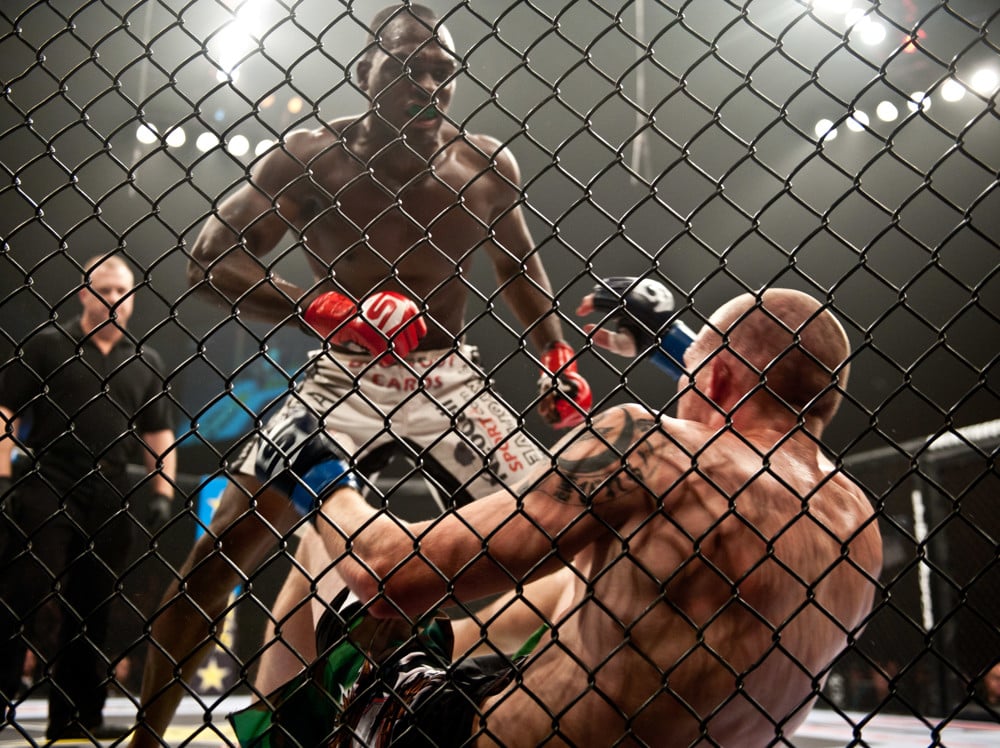 I'm taking the underdog in the main event and casting my lot with Derek Brunson. The 37-year-old has been putting up some of the best performances of his career as of late, posting 80, 81, 110, and 144 points over his last four fights. I see him outlasting and outgrappling Darren Till tomorrow and grinding himself out a victory, which he did last fight against Kevin Holland, which resulted in that 144 point showing.
Julian Erosa – $7,300
Finally, let's grab a bargain basement deal in 'Juicy J' Julian Erosa for only $7,300. The fact that he only scored 4 points in his last outing probably helps explain his cheap price. However, in the two fights before that, he put up 131 and 104 points, so the potential is there. I'm liking his size advantage over Charles Jourdain this week, as well as his relentless pace, to help pull off the upset.
Listen to this:
UFC Vegas 36 Gambling Guide (They Like 'Em Big & Juicy) MMA Gambling Podcast (Ep.69)
Make sure to visit our odds page for up-to-the-minute lines from various books!