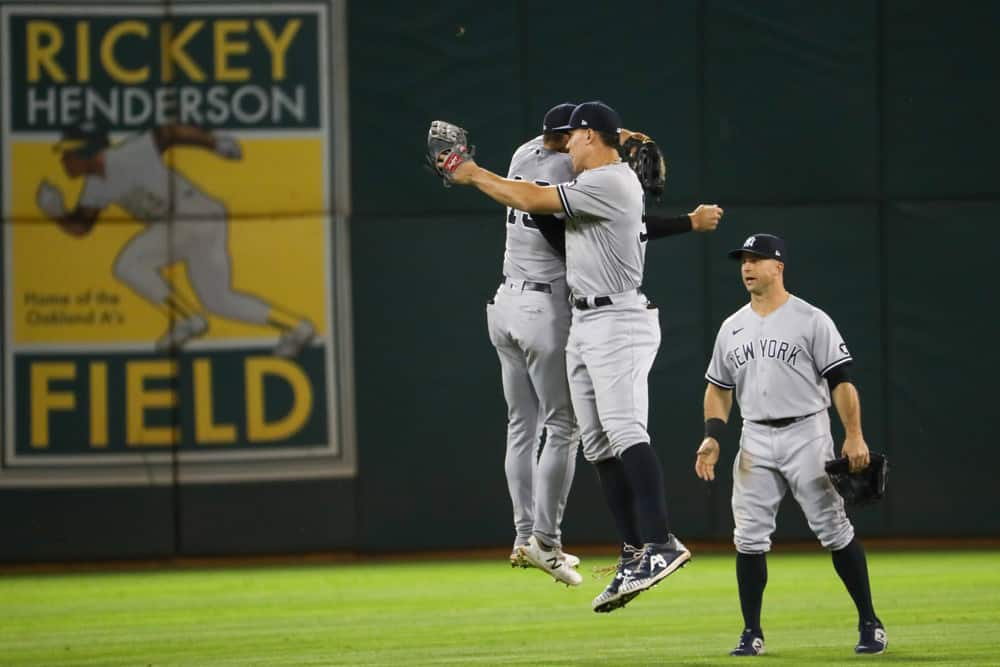 MLB Betting Picks + Hot Trends | (Ep. 36)
The MLB Gambling Podcast gets you ready for the weekend with their MLB Betting Picks. Malcolm Bamford and Munaf Manji drop their bi-weekly episode to get you caught up on all things going on around the diamond. First, the guys discuss the surging white hot New York Yankees. Is there an angle to profit on them for the rest of the season? Next, the guys discuss some news from around the league including Chris Sale's dominate return. In addition, Malcolm and Munaf get into their weekly division races discussion along with the Baltimore Orioles breaking their losing streak.
Later in the podcast, the guys dig up some hot trends to follow in the month of September and going forward. The boys discuss the Arizona Diamondbacks, the Los Angeles Angels, a few pitchers to fade or follow. Add to your bankroll this weekend with the SGPN crew giving out their best bets for the weekend!
Make sure to subscribe to MLB Gambling Podcast on Apple and Spotify. Check Malcolm Bamford, Will Moorman, Nick Dant, and Munaf Manji's updated daily MLB picks today and EVERY DAMN DAY at SG.PN/MLBpicks.