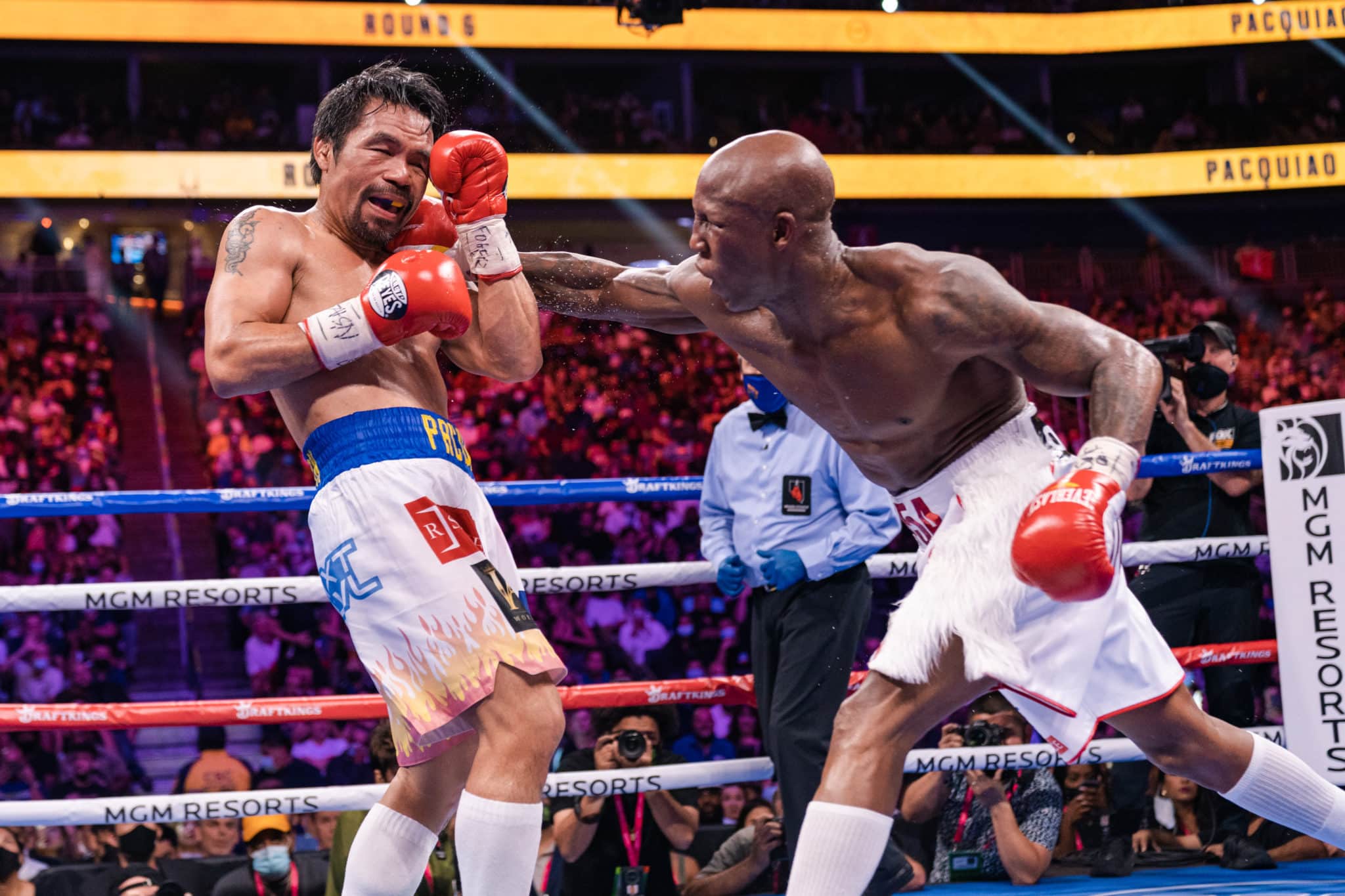 On Saturday night in Vegas Cuban-born Welterweight champ, Yordenis Ugas, upset future Hall of Famer Manny Pacquiao by unanimous 12 round decision in Vegas in what could've been "Pac-man's" final fight. And we are ready for a quick recap with analysis on the future of both on "The Big Fight Weekend Podcast."
Host T.J. Rives and Sr. Writer of BigFightWeekend.com, Marquis Johns, are back to discuss it all, including under what circumstances the near 43 year old Filipino legend might still fight, once more?
Plus, the guys give you more on how Ugas did what he did Saturday, how the judges all actually scored a big time fight right for once and how Ugas now has a "Golden Ticket" for a huge future fight or two for the most money he's made in his life.
And, the boys discuss more on being correct on their one prop bet for the Pacquiao fight that they were advising on the preview podcast, as ell.
Get all the breakdown, insight and analysis on "The Big Fight Weekend Podcast" and make sure to subscribe on Apple Podcasts, Spotify, Google, etc.!!
Read – SportsGamblingPodcast.com
Check out all of the SGPN 2021 NFL & College Football Preview in the SGPN app – Download it today https://sgpn.app and leave us a rating/review
Support for this episode – WynnBet | PropSwap.com code "SGP" | Pickswise.com | UnderdogFantasy code "SGPN"