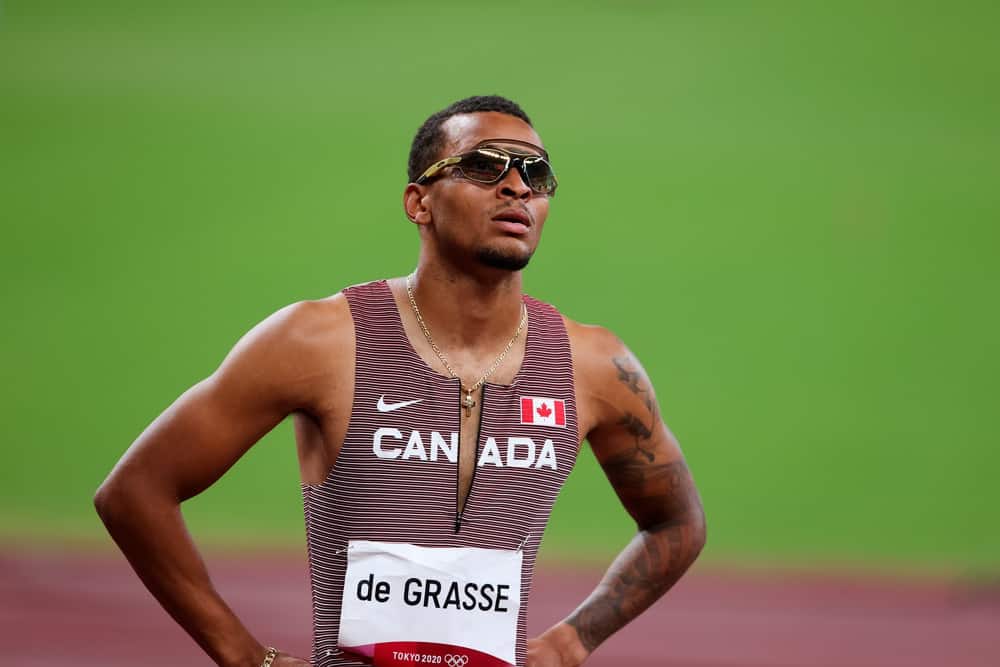 Usain Bolt for a long time was a dominating force in Men's track. He is the reason a lot of great runners do not own a gold in the Men's 100m and 200m. Now, the greatest of all time has left the kingdom and many are climbing for the throne. And Andre De Grasse feels as if it is his time.
2016 Olympics
In his first Olympic games in 2016, De Grasse lined up next to Bolt in the semifinal of the Men's 200m. Bolt got out early and essentially cruised the entire race. And with a last second surge and a smile on his face, De Grasse caught up to Bolt as the two exchanged grins.
Bolt ended up further excessing his dominance by convincingly beating De Grasse to win the 200m gold. Now, with Bolt retired this may be the time for De Grasse to win the gold medal that eluded so many for well over 10 years.
Post-2016 Olympics
After the games, De Grasse would have on and off battles with injuries as his last chance to defeat Bolt was stripped away in 2017 by a hamstring injury. He spent the entire 2018 season not at 100% still hampered by that hamstring injury. Now, he is back and healthy and hungry to finally claim gold.
One of the biggest edges that De Grasse has over the rest of the field is experience. He has been on the Olympic stage before and he has also medaled in the 200m at the 2019 World Championships. However, Noah Lyles was the one that kept the Canadian from reaching gold.
2020 Olympics
This time around, De Grasse cruised to put up a 19.73 in the semifinal of the 200m—number one time in the field. And as we set up for an electric final and a rematch between De Grasse and Lyles, everything is starting to look so familiar.
De Grasse does a great job of conserving his energy from round to round, leaving as much as possible in the tank for the finals. He proved it in 2016 by running a personal best time in both the 100m and 200m.
In both Rio 2016 and World Championships 2019, De Grasse won the bronze medal in the 100m. He would then lose the gold by placing second to the current world number one. In Tokyo 2020, De Grasse has already won bronze again in the 100m.
Because of his leading time De Grasse is a slight favorite on Draft Kings to win the 200m gold at +140 odds. He will have to fend off all three Americans who all have a strong claim to the gold in these games. However, De Grasse is the only one to have been on this Olympic stage before. That experience is valuable and we could be in for yet another personal best by De Grasse as he claims his first individual gold on the world stage.