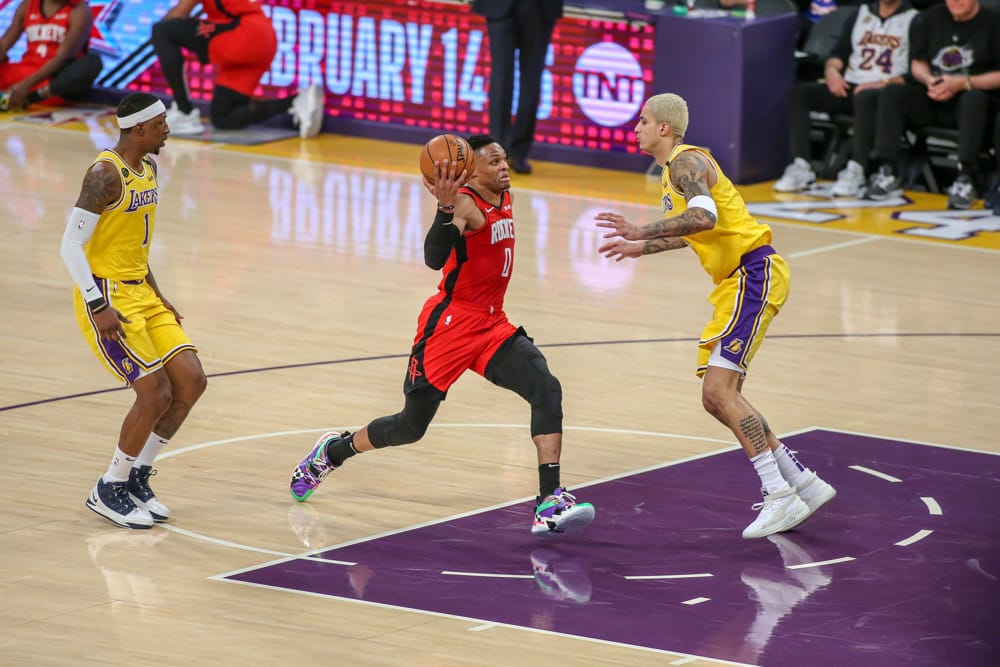 Russell Westbrook Trade, NBA Draft Reactions + Olympic Basketball Picks
Ryan 'Rich Fat Baby' McKee and ZB are back together cohosting on a NBA Gambling Podcast for the first time in four month. Get excited! They are! First, they recap the 2021 NBA Draft prop bets that hit last night. Then, they discuss how the Russell Westbrook trade is affecting LA Lakers' NBA Championship odds for next season. That also leads to predictions and debate about whether any draft picks from last night will affect teams' NBA futures odds for 2021-2022.
For the second segment, RFB and ZB recap their 2020-21 futures they bet back in December. They add up their winnings to see who won their second "Sharp Off." Just a hint, the handicapper who predicted Nikola Jokic to win the MVP at +1800 ends up winning.
In the third segment, the guys talk about their picks for this weekend's Men's Basketball games in the Tokyo Olympics. Will Luka lead Slovenia over Spain? Can the USA cover the points spread over Czech Republic?
And finally, it's time for everyone's favorite duo, the Prop Bet Brothers: Jong 'All Day Long' Lee and Terrell 'Sweet T-Money' Furman Jr! They give out their favorite picks and player props for this weekend's TBT action and Olympics basketball. Then they reveal their most profitable player props and team props from the 2020-21 NBA Season. The podcast ends with them making some huge predictions for next season.