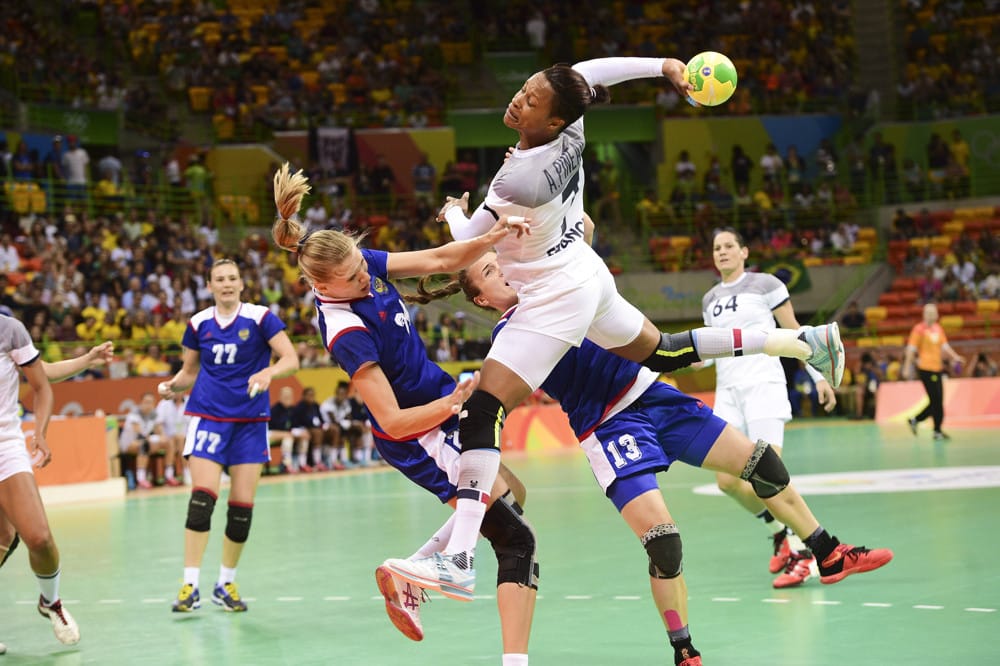 If you have yet to check out some Olympic Women's Handball action there is no better time than now. This high-action sport is extremely popular outside of the States and it's not hard to see why. The rules are easy to learn and it won't take but one game to start to understand the intricacies. Also, the pace of play is much the same as basketball. Lastly, points are scored in the same manner as hockey or soccer.
We are thick in the preliminary rounds and building towards next week's quarterfinal matchups. A total of five games take place in group play to determine playoff seeding. As of this article, Group A has two undefeated teams with Norway and the Netherlands each with two wins and no losses. Sweden sits atop a highly contested Group B as the only undefeated team with their two wins.
Keep in mind that these games start in the wee small hours of the morning on Thursday. The first game throws off at 12:15 AM Pacific Time so make sure to get your bets in before you go to bed.
Olympic Women's Handball Betting Odds & Picks
Norway (-5.5) Over Montenegro (-115)
As was stated in the intro, Norway is one of the two undefeated teams in the Group A bracket. They have been a powerful force so far on both sides of the ball. On offense, they have scored 30 or more points in both of their games. Their 68 combined goals are behind only the Netherlands tally in their group. What might be more impressive is the Norwegian defense. So far in the tournament, they have allowed only 48 goals. This not only represents the least in their group but is tied with Sweden for the least in the entire tournament. Kari Brattset Dale led the way in goal scoring, hitting 11 of her 14 shots on goal.
https://twitter.com/ihf_info/status/1419835350197973024
Montenegro enters Thursday's contest with a win against Angola as well as a loss in their match against Japan. In that opening game versus Angola, the Montenegrins dominated on both sides of the court. They scored 33 goals on 46 attempts for an impressive 77% shot accuracy. Their goalkeeper Ljubica Nenezić was part of a defense that allowed only 22 of the Angolans' 37 shots to find the back of the net. Sadly, they were unable to find the same level of success against Japan. Despite keeping the game close, the Japanese came out of the matchup with a 29-26 victory.
While the Montenegrins are a talented team, they will not have enough to keep up with a powerful Norwegian squad. Surprisingly, six points is a lot in handball, but Norway should score enough to make this Olympic Women's Handball bet a winning one.
---
Hungary Moneyline vs ROC (+390)
One thing to note in handball is that draws are a possibility. The Russian Olympic Committee knows that all too well as their opening efforts against Brazil ended in a 24-24 tie. More recently, they found themselves on the wrong end of a 12 point loss to Sweden. That also happens to be the exact number of their goal differential heading into game three of group play. The ROC has scored a mere 48 goals while surrendering 60 in the process. While the ROC is without a win, they are still a well-rounded team. Four players on their squad had at least seven shots on goal against Sweden. In fact, their losing margin could have been cut in half were it not for six shots that found the woodwork. In spite of that, they are just not capitalizing on enough of their chances to win in this tournament.
https://twitter.com/ihf_info/status/1419863833171087391
At first glance, it would appear that if the ROC were to win their first game in the Olympics, it would be against this Hungarian team. Hungary enters the match winless in group play. That record though, is somewhat deceiving. In a competitive Group B, Hungary hung tight against France losing by a single goal to open their tournament. That said, the Hungarians did not fare as well against Brazil as did the team they are set to face. The Brazilians put up 33 goals to Hungary's 27 to hand Hungary their second loss. Despite not having won a game yet, they have managed to score the third-most goals in their group.
With the ROC line set at -125 for a -3.5 spread, your odds are much better to take Hungary on the money line for a far better payout.

---
Sweden Moneyline vs France (+130)
To be honest, getting underdog odds for a team with the momentum that Sweden has right now is a no-brainer. The Swedes dominated the ROC their last time on the court. Before that, they looked all but unstoppable against Spain in their opening match. Not to mention, they are also the only undefeated team in Group B. On top of all that, their recent win was against a Spanish team that beat France in their first match of the Olympics. Sweden can seemingly shoot and score at will with five players who did not miss a single shot against the ROC netminder. Their 67 goal total is the third-best in the entire tournament. Their 48 goals against is tied for the best in the Olympics. Snagging this squad with plus odds is a phenomenal proposition.
https://twitter.com/ihf_info/status/1419913749125902336
France could easily be in a two-loss hole as they enter this match. A strong defensive effort against Hungary in the last ten minutes of their game helped them secure the one-goal win. In the final 26 seconds, Hungary's Szandra Szollosi-Zacsik scored to cut the French lead to one goal. With the Hungarian goalkeeper out of the net, the French managed to stave off a final push to tie the game. Keep in mind that this is the same Hungary squad that sits at the bottom of the group standings without a win.
Teams have not had much time to figure out this Swedish team and it doesn't seem as if anyone will. They are fast and they come at you from several different angles. France will be the next team to fall to them in the Olympic Women's Handball tournament. Grab this line before it shifts.
---
More Olympic Content
Men's Olympic Golf Picks and Props
2020 Tokyo Olympic Baseball Betting Odds & Predictions