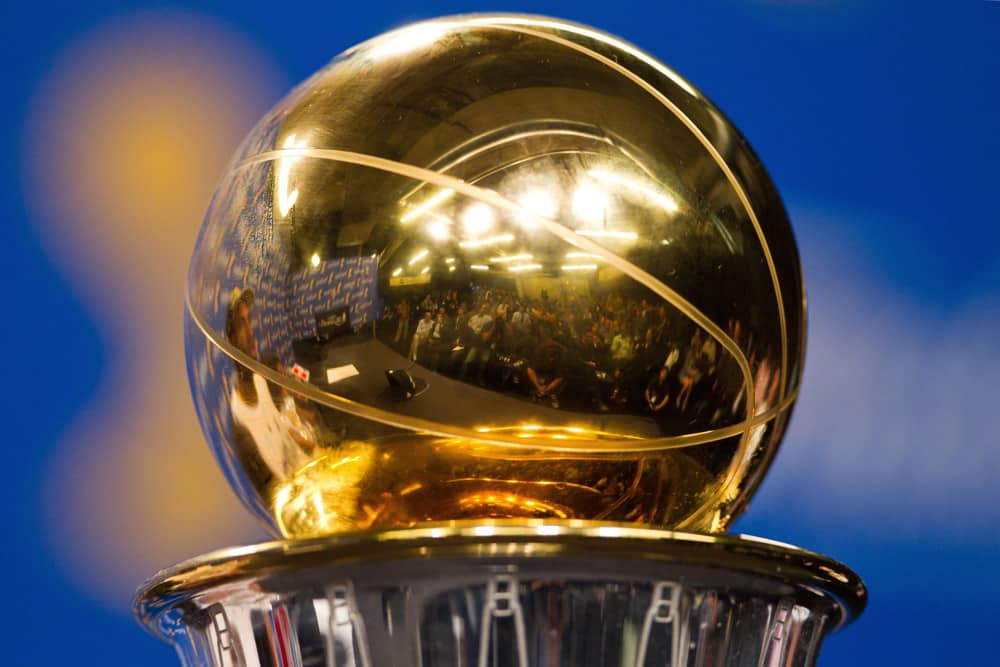 Post-NBA Finals Reaction + Offseason Outlook (Ep. 215)
The NBA Gambling Podcast caps off the 2020-2021 regular season in style! Zach Broner, Dan Titus, and Munaf Manji recap the NBA Finals Game Six victory by the champions Milwaukee Bucks. The guys give their reactions to the Bucks winning it all as well their thoughts of the NBA Playoffs. In addition, the guys discuss the Summer Basketball Olympics and how they like Team USA's chances to bring home the medal.
Later in the podcast the guys give their very early 2021-2022 NBA Regular season outlook and pick one team each to win the title next season. Furthermore, the guys give their one bold prediction for the NBA offseason. The show wraps up by each giving their top five players headed into the NBA season next year! You do not want to miss this episode with all the post-NBA Finals Reaction!
Make sure to subscribe to NBA Gambling Podcast on Apple and Spotify. Check Ryan McKee, Zach Broner, Dan Titus, and Munaf Manji's updated against-the-spread NBA picks today and EVERY DAMN DAY at SG.PN/nbapicks.