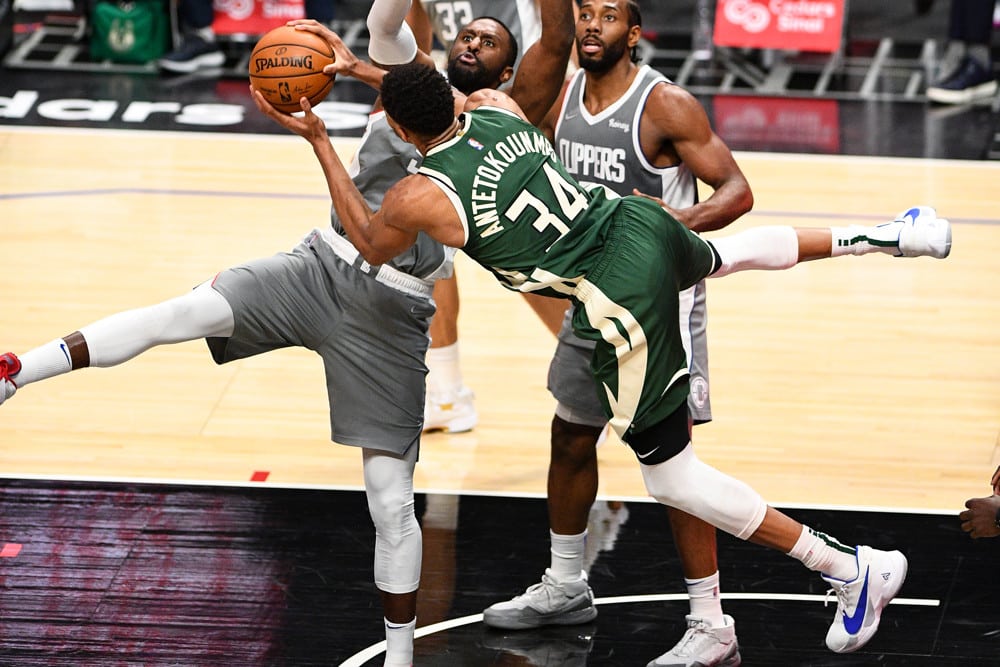 NBA Playoffs Hawks/Bucks Game 5 Preview Ep. 206
The NBA Gambling Podcast drops a new episode to preview Hawks and Bucks game 5. Dan Titus and Munaf Manji get into the Eastern Conference Finals game five preview. The guys breakdown the injury updates for Giannis and Young. In addition, Dan and Munaf discuss the key guys for the Milwaukee Bucks who have to step up in the absence of Giannis. Furthermore, the guys discuss the hire of Chauncey Billups and the future of Damian Lillard with the Blazers. Also, the guys discuss if they believe Kawhi Leonard will be on the move from the Clippers in the offseason. Dan and Munaf also get into Ben Simmon's house purchase in the Los Angeles area and what the future holds for Simmons.
Make sure to subscribe to the NBA Gambling Podcast on Apple and Spotify. Check Ryan McKee, Zach Broner, Munaf Manji, and Dan Titus updated against-the-spread NBA picks today and EVERY DAMN DAY at SG.PN/nbapicks.