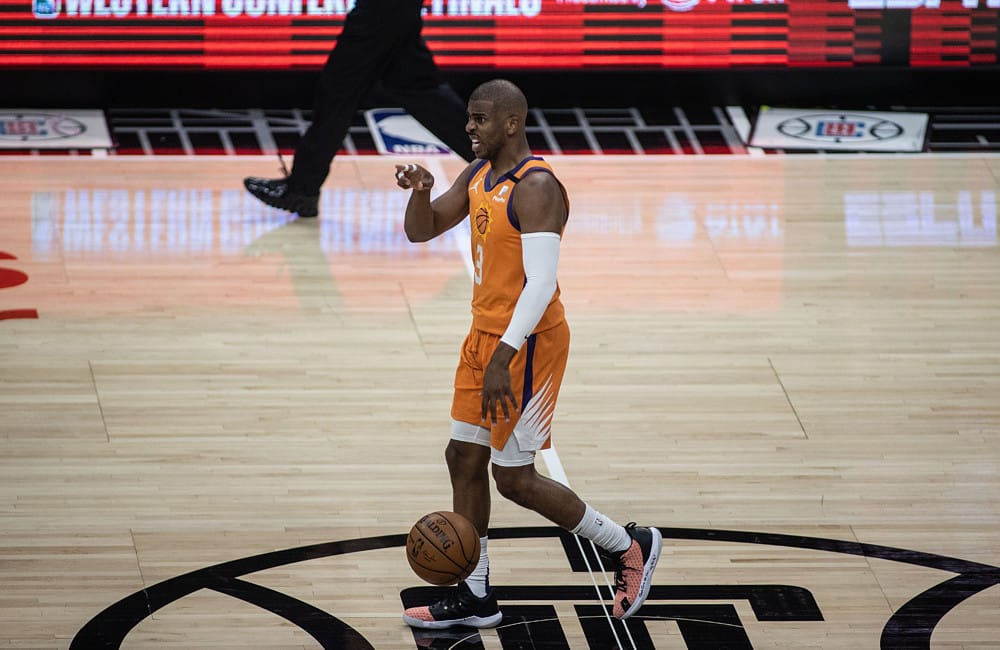 NBA Playoffs Weekend Recap + Clippers/Suns Game 5 (Ep. 204)
The NBA Gambling Podcast gets the week started with a new episode with a weekend recap and Clippers/Suns game five preview. Zach Broner and Munaf Manji give their reactions from the NBA playoffs series over the weekend. In addition, the guys preview the potential series clinching game five between the Clippers and the Suns. Will the Suns wrap it up tonight and clinch the crown of the Western Conference? Furthermore, the guys break down Game 3 of the Bucks and Hawks series. The guys discuss how effective will Trae Young be after suffering an ankle injury. Do the Hawks have a chance to make this a series?
Later in the podcast the guys discuss the newest coaching hires by the Blazers and the Mavericks. Will the hires be enough to keep the superstars players on their respective teams? Also, Zach and Munaf discuss the Kawhi Leonard injury situation and the reports of his dissatisfaction with the Clippers medical staff. As always the guys give their best bets for Game 5 tonight between the Clippers and Suns before traveling to the Prop Shop!
Make sure to subscribe to the NBA Gambling Podcast on Apple and Spotify. Check Ryan McKee, Zach Broner, Munaf Manji, and Dan Titus updated against-the-spread NBA picks today and EVERY DAMN DAY at SG.PN/nbapicks.