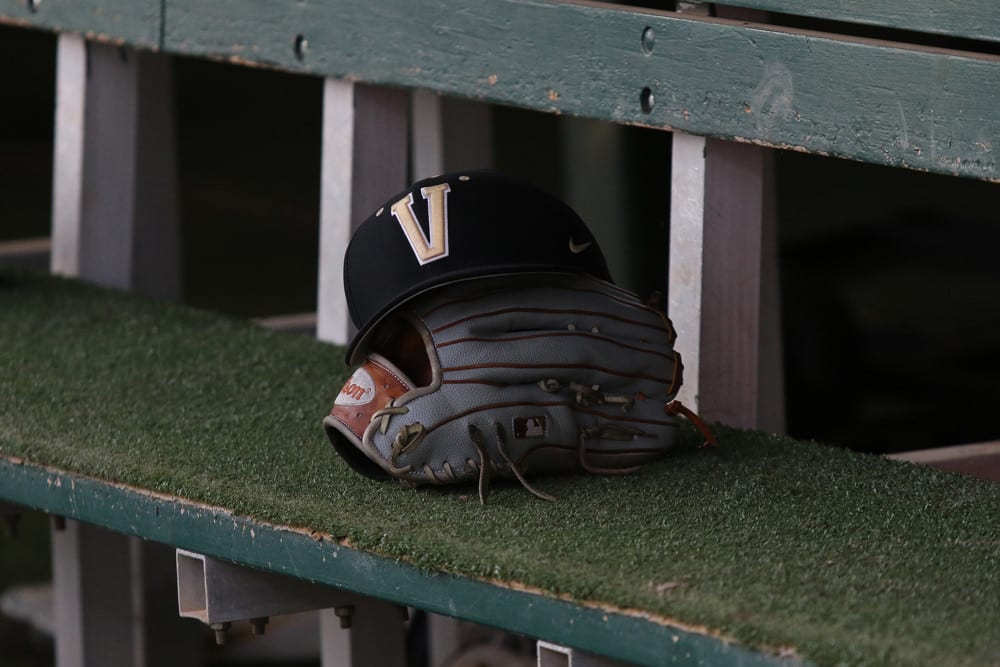 Happy Saturday everybody! The 2021 College World Series is set to begin today, and it's shaped up to be a fun one. Action begins today, Saturday, June 19, and the finals will be June 28-30. Vanderbilt opens as the slight favorites to win, and arguably with good reason. Let's take a look at a few teams to get down on for this year's CWS shall we?

2021 College World Series Picks
Vanderbilt (+275 @ DraftKings)
The Commodores start as the favorites in Omaha, and rightfully so. They are the defending champions having won the CWS in 2019 as the 2020 postseason never took place. Vanderbilt features some of the best pitching in the field, especially from their starters. They have a super-strong one-two punch in future top-five picks Kumar Rocker and Jack Leiter.
The two have combined for a 23-6 record with 311 strikeouts. Leiter has a 2.10 ERA while Rocker has a 2.30 ERA. Rocker has postseason experience as well as he struck out 20 in 14.2 innings during the 2019 title run and was named Most Outstanding Player of the 2019 CWS. With eight pitchers having an ERA under 3.00, pitching won't fail the Dores in Omaha.
https://twitter.com/VandyBoys/status/1405571619830087684?s=20
Hitting hasn't been much of an issue for Vanderbilt either this year. They have three guys who have at least a .330 batting average. Furthermore, no one in their normal starting lineup hits below .255 either. They have three guys with at least 13 home runs in their batting order and have 86 home runs as a team. It's safe to say this Commodores team can do it all.
Vanderbilt will open the 2021 College World Series by playing Arizona on Saturday night. They will then play either the winner or the loser of the Stanford/NC State contest. Arizona is realistically Vandy's only threat on their side of the bracket. So long as they can survive the "WildBats", the Dores should be able to repeat as champions once again in the 2021 season.

Mississippi State (+750 @ PointsBet)
This is one team that isn't getting a ton of attention. I have Mississippi State and Vanderbilt facing each other in the finals, and this would be a dream scenario as we would be locked into profit. I am on the boys from Starkville for a few reasons. The first being that they are well overdue for a national title with this being their 12th trip to Omaha.
Mississippi State is led by a few experienced seniors and a lot of good, young talent. They are led offensively by a pair of seniors in Tanner Allen (.392 BA) and Rowdey Jordan (.326 BA). Senior Scotty Dubrule has been solid with a .284 BA, and freshmen Logan Tanner and Kamren James are also vital pieces to the Bulldogs offense with their power and contact.
https://twitter.com/HailStateBB/status/1404902388016697346?s=20
The Mississippi State pitching staff is certainly no slouches either. Landon Sims is their go-to guy from the bullpen, and he is electric. He's carrying a 1.55 ERA currently and has been lights out all year. Will Bednar (7-1, 3.53 ERA, 113K), Christian MacLeod (6-5, 4.24 ERA, 113K) and Houston Harding (7-2, 2.74 ERA, 55K) make up one of the nation's toughest starting trio.
The Bulldogs open with Texas, a team they beat 8-3 on opening day. Their only other threat would be Tennessee. MacLeod struggled with Tennessee in the SEC Tournament but was dominant against Texas. One would figure MacLeod would pitch against Texas and Bednar would take on Tennessee. Mississippi State has a good chance of winning their side of the bracket, and they've taken a game off Vandy this year before so maybe this year could be the time the Bulldogs take home their first major championship.
LISTEN ALSO
2021 College Football's Most Interesting Power 5 Teams | The College Football Experience (Ep. 666)
The Way Too Early College Football Week 11 Preview | The College Football Experience (Ep.673)
READ ALSO
12-Team College Football Playoff Would Be Win-Win For Schools And Fans