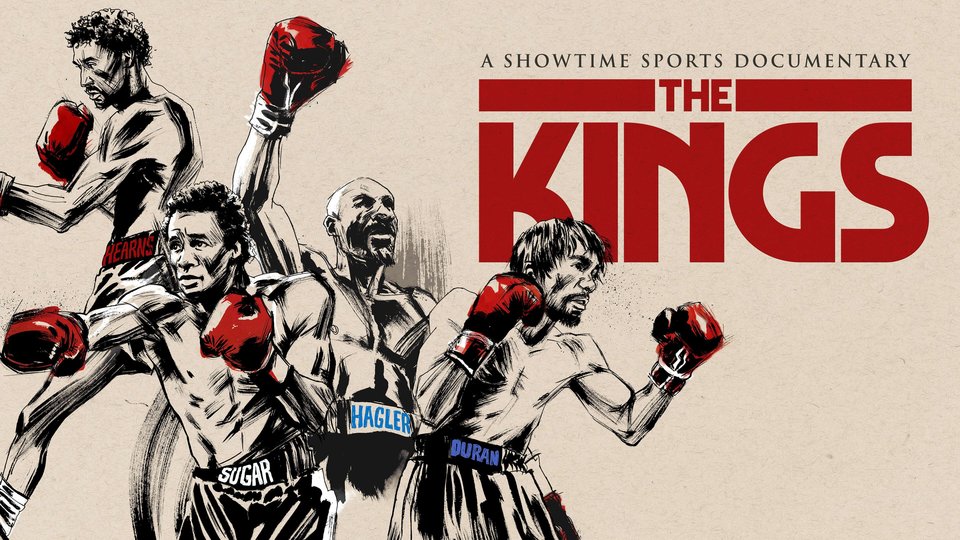 The fantastic Showtime, four part docu-series "The Kings" featuring Sugar Ray Leonard, Marvelous Marvin Hagler, Thomas "Hit Man" Hearns and "Hands of Stone," Roberto Duran is ongoing and we've scored an interview with the award winning director on the "Big Fight Weekend Podcast!"
Host T.J. Rives is back and has the conversation with Mat Whitecross, who spent over two years on "The Kings" and now the episodes are airing this month on the premium cable network and their app. The guys discuss all the particulars on how Whitecross became involved in the project, his compiling of hundreds of hours of footage and interviews and how its all come together in theses episodes. If you love the history of not just boxing, but sports, you will want to hear much more and see these episodes through Showtime.
T.J. also welcomes Marquis Johns, Sr. Writer of BigFightWeekend.com, to discuss less weekend's much hyped exhibition fight between Floyd "Money" Mayweather and Logan Paul. This includes the guys playing some "I told you so," at the outcry that the bout wasn't really a fight in the boxing sense, but more of a money grab for all involved. And, is there really a future left for the former 5 division champ Mayweather and are the Paul brothers a social media fad/con that the boxing public have now figured out and won't be buying PPV's with them any longer?
T.J. and Marquis also discuss more details on the upcoming massive Heavyweight Title bout in July between WBC champ, Tyson Fury and former champ, Deontay Wilder. This includes on update on how and why the fight will likely be in an arena with less crowd than Allegiant Stadium, the home of the Las Vegas Raiders, with bigger capacity.
Finally, they discuss the fights this weekend in Vegas and also earlier in the day, U.S. time in England. The Top Rank/ESPN Vegas card features unbeaten American Shakur Stevenson in a non-title 130 lb. bout. Meanwhile, British 140 lb. contender Lewis Ritson headlines in the U.K.
Both are heavily favored, but T.J. and Marquis go over the odds and talk about a possible "live underdog" to look at for wagering purposes this weekend.
Hear it all on the "Big Fight Weekend Podcast "and make sure to follow/subscribe on Apple Podcasts, Spotify, Google, etc.!