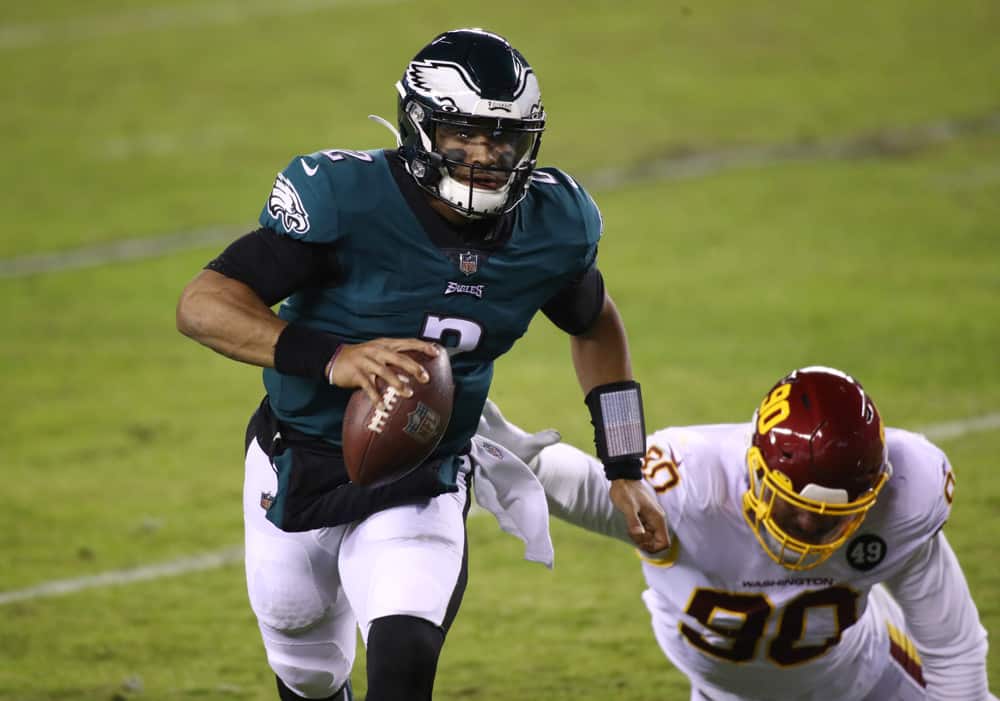 SGPN Fantasy Football Podcast Recap
Welcome to episode 7 of the SGPN Fantasy Football Podcast! This week our own fantasy administrator Adam Pelletier brings Scott Simpson, Nick Dant, and Dan Titus into the principal's office to defend some of their 2021 fantasy projections. Then, we flip the tables and make Adam own up to a few of his more questionable takes.
Will Melvin Gordan lose touches to Javonte Williams? Is there a defense for projecting a better season for Daniel Jones over Ryan Fitzpatrick? What is a realistic output for D.J. Chark? Does Zack Moss outpace Devin Singletary in the Bills backfield? These questions and more are answered on this episode of the SGPN Fantasy Football Podcast.
If you're new to the show, you're in for a treat. Our show flows a little differently than most. Our show covers ten separate categories of a larger overall theme. The panel puts three minutes on the clock to discuss each.
As always, make sure to subscribe to the SGPN Fantasy Football Podcast on Apple and Spotify. Find Rod (@rjvillagomez), Adam (@adampelletier), Scott (@NimblewNumbers), Nick (@NC_Nick), and Dan (@dantitus) on Twitter.
More Fantasy Content