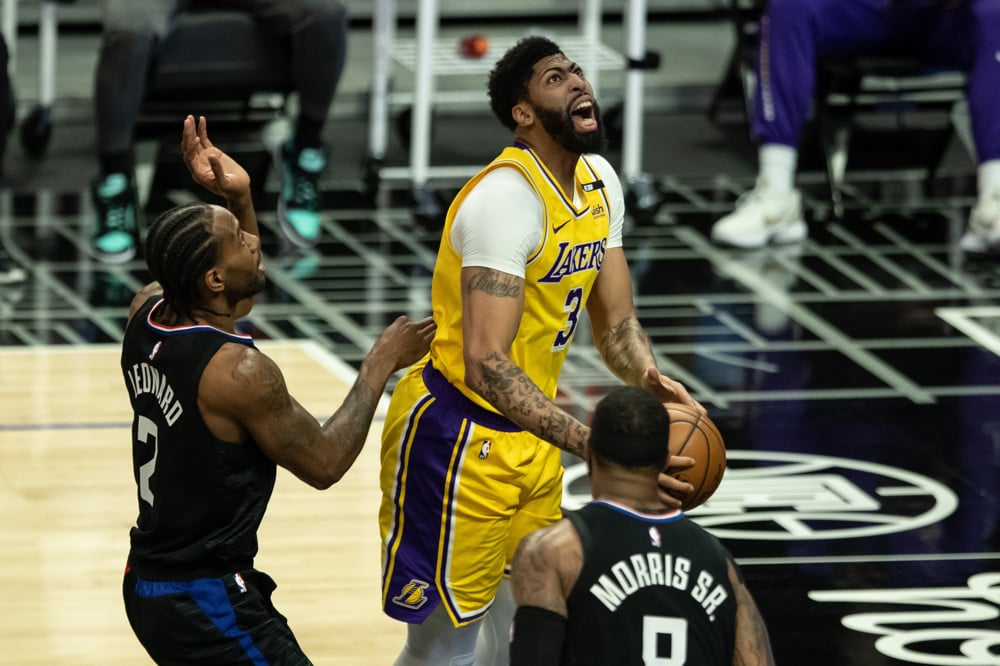 SIGN UP AT UNDERDOG FANTASY USING PROMO CODE SGPN
As the NBA play-in tournament draws to a close, the Underdog Fantasy The Dance NBA Playoff Best Ball tournament is ramping up. You'll have the opportunity to win thousands of dollars in prizes by drafting your favorite players during the NBA playoff run. I have everything you need to get you an all-star lineup to lead you to the promised land.
What is Best Ball?
Have you ever played fantasy and had your best player not show up that night? Or get ejected from the game in the first half? Ever wished you started someone over them?
Best Ball offers you the opportunity to maximize your points total. After every playoff round, Underdog will automatically select the highest scoring players for each position. Never worry about a lineup—just kick back, enjoy the playoffs and watch money be made.
How does the tournament work?
The tournament is broken up into four rounds to mirror the NBA playoffs. The first three rounds will consist of six-team groups. The final round will have one 21-team battle royal. At the end of the first round, the top two teams will move on in each group. The second and third rounds will only see one team move on to the next phase.
As stated before, Underdog will automatically set your best lineup. Players will be scored by the following system:
Points—1.0
Assists—1.5
Rebounds—1.2
Steals—3.0
Blocks—3.0
Turnovers— -1.0
How do we draft?
The draft is a ten-round draft consisting of six teams and will be a snake-style draft. Team lineups will consist of five players—one guard, one wing, one big, and two flex positions. Make sure they are the players you want. There will not be an opportunity to add or drop players.

Draft Tips
With that being said, it is imperative that you get the draft right to set yourself up for short-term and long-term success during the next couple of months. Here are some things to look out for to help you build a championship contender.
Bigs can be a barren wasteland.
As your draft continues you will begin to notice you are struggling to find good bigs late in the draft. Once the top guys go it becomes a free-for-all for any serviceable big before pickings get slim. Strong defensive bigs are a hot commodity because of their rebounding ability and the potential to rack up a good number of blocks.
Outside of the obvious targets like Joel Embiid, Anthony Davis, Nikola Jokic, and Rudy Gobert, there are some good options to target late to help your team. Clint Capela leads the league with 14.3 rebounds per game and is third in blocks per game. Capella also gets the Knicks, where he averaged 17.3 rebounds and 1.3 blocks.
Do not put all your eggs in one basket.
This one seems a little obvious, but you know what they say about assuming. Make sure you do not draft too many assets from one team. Because your team can be completely compromised if that team gets knocked out of the playoffs early. Some teams are projected to go far, but during these times anything is possible, and that team can meet an untimely demise.
Multitask the short and long-term.
After the key best available players go, it is very important to get players that will contribute for the duration of the playoffs. However, do not sabotage yourself by skipping out on the best players from a team because you believe they are going to exit early.
Jrue Holiday is a guard to target later in drafts because he has the ability to fill up the stat sheet. Holiday averages 19 points, 7.3 assists, and an impressive two steals in three games against the Heat this season. The Bucks also have a good of a chance as any to make a deep playoff run, so Holiday could provide value in the short and long term.
The Wizards tag-team duo of Russell Westbrook and Bradley Beal are the definition of guys that can provide short-term success. Although their team isn't regarded well enough to make a deep playoff run, these two could provide enough success. Beal gave the 76ers a 60-piece nugget and fries earlier this season and Mr. Triple-Double is not expected to give us anything less than that for the duration of this series.
Draymond Green is a great wing that potentially could go home early or even worse—not even make the playoffs. Although the overarching feeling is that the Warriors will win the last play-in game, nothing is for certain. He is a floor general that plays exceptional defense and in one series can help propel you into the next round.
Make sure to use promo code SGPN when you sign up at Underdog Fantasy and find other great promos right here