Happy Mother's Day everyone! Although the NBA regular season is winding down, NBA DFS keeps on trucking. Mother's Day features a nice eight-game slate, but we're going to look at the six-game 7 PM ET classic slate. I like what we're getting from this GPP lineup, so without further adieu let's dive right in.
NBA DFS Picks Sunday May 9
Although Eric Bledsoe isn't exactly the most consistent player, you want him in your NBA DFS lineup Sunday. New Orleans is in a spot where they have to win to make the play-in tournament, and they are also short-handed. Zion Williamson is done for the season, and Brandon Ingram is doubtful to return for Sunday's game.
Bledsoe only averages 24.2 FPPG this season. However, he's now topped his average in six of his last seven and he's scored in double digits each of those six games. The Pelicans take on the Hornets, who rank 19th in defensive efficiency, and this is a game where Bledsoe could easily top 30 fantasy points.
Kentavious Caldwell-Pope has been one of my favorite cheap streamers all season, and Sunday is no different. The Lakers find themselves currently as the 7th seed, a game back from Portland. They have got to be itching to win and avoid having to win in the play-in tournament.
LeBron James remains out for the Lakers, and that means there is plenty of work to go around. KCP is a veteran who has his games, but when he's on he is really on. He's topped 25 fantasy points in five of his last ten, which isn't spectacular. However, for only $4,200 I'll take a gamble that he can get going in a must-win game with Phoenix.
As long as Charlotte remains short-handed, I'll continue to ride Jalen McDaniels in my NBA DFS lineups. He's drawn three starts with Miles Bridges stuck in COVID protocols, and he's been pretty decent in this spot. He's added at least 29.5 fantasy points in two of those three games.
The Hornets have a battle upcoming with New Orleans, and this is a good matchup for them. The Pelicans rank 22nd in defensive efficiency, so you're going to want to dip into this matchup in some way. McDaniels is only $5,400, and he's guaranteed to play at least 30 minutes. Don't miss this chance at a great NBA DFS value play.
This is yet another example of a great value play. Jae Crowder returned from an eight-game absence last game, and he looked just as good as ever. He added 18 points in 23 minutes on his way to 30 fantasy points. Now, his Suns have a big game upcoming with the Lakers.
I picture the Suns/Lakers game being a low-scoring defensive battle. That will play right into Crowder's wheelhouse if this is the case. He's not a flashy player, but Crowder's ability to rack up steals and rebounds while still adding around 10 PPG makes him a steal with a price tag of only $4,000.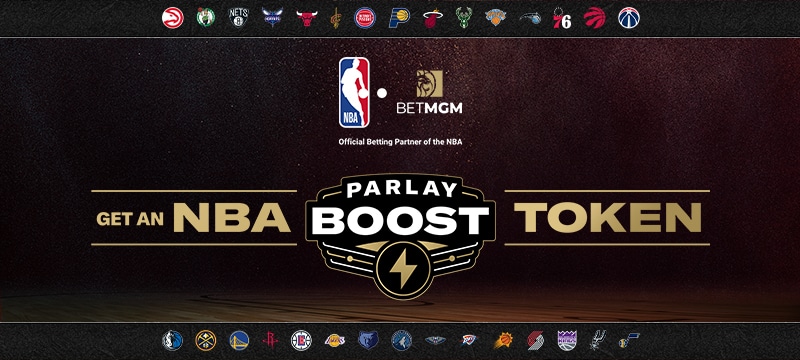 This play feels like a no-brainer no matter what the price tag is. The Lakers have to win if they want to avoid the play-in tournament, and Anthony Davis is the only sure-hand they have on offense. He averages 41.3 FPPG, and he's almost guaranteed to get to this mark every game.
The Lakers take on Phoenix during primetime, and this is a very winnable match. AD should have a field day with Deandre Ayton and the rest of the Suns' big men. It's a pricy option, but I could envision AD putting together another double-double on his way to a second straight 60+ fantasy points game, really bolstering our NBA DFS roster.
I'm going to complete the New Orleans stack with Lonzo Ball here at the guard position. He's pieced together a pretty good season, and now he's in a position where he must win. His Pelicans will now meet his brother's Hornets squad, and I expect Lonzo to have a great game.
As I mentioned earlier, Charlotte ranks 19th in defensive efficiency. Lonzo has added at least 35 fantasy points in six of his last eight games, and I fully believe that he will do this once again here. With Ingram expected to be out, Lonzo will grab the reins here and lead the team's offense.
Although both teams in the Chicago/Detroit game have been eliminated from playoff contention, I will pull Daniel Theis from this matchup to play. He's been surprisingly efficient since joining Chicago. He averages 22 FPPG, and he's good for at least that each night.
The Pistons rank 28th in points in the paint allowed per game, and this plays into the game of Theis. He's useful in games where paint play is prominent, and this is a contest where this could be the case. Theis has topped his average in four of his last seven, and he could very well top 30 fantasy points in this one.
Although Dallas is comfortably in the playoffs, they still need to win games. They only need a few wins to avoid the play-in tournament, and this can be done I believe. It all starts with a very winnable game Sunday with Cleveland, I'll take Tim Hardaway Jr. in this contest.
He's shooting more threes than ever in his career, as he's averaging 7.6 three-pointers attempted per game. The Cavaliers rank next to last in the league, as they have allowed teams to shoot 38.3% from deep. Hardaway Jr. has shot the ball well this season, and he could very well knock down plenty of threes in this contest.
Will's NBA DFS GPP Lineup 5/9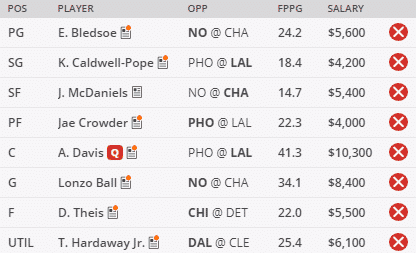 Make sure to subscribe to NBA Gambling Podcast on Apple and Spotify. Check out Munaf, Dan, and Ryan's updated against-the-spread NBA picks today and EVERY DAMN DAY for EVERY DAMN GAME at SG.PN/nbapicks