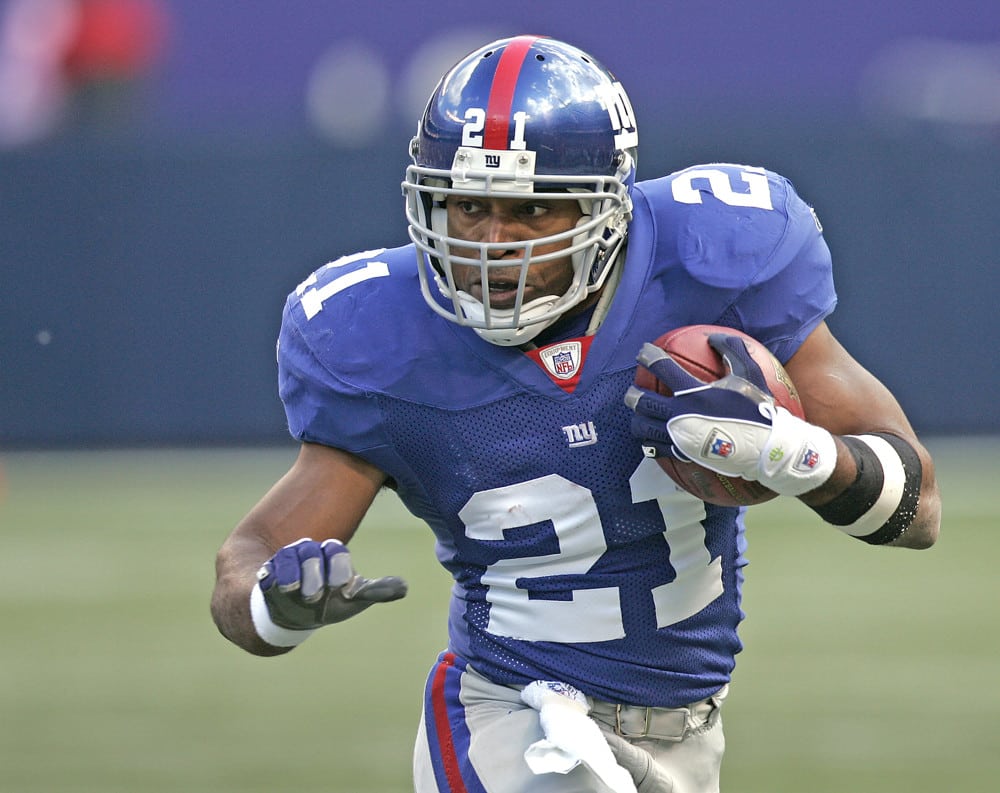 It's the biggest weekend of the offseason for the NFL and the 2021 draft is a big topic on the only digital radio show this devoted consistently to Underdogs against the spread.
Host TJ Rives returns to get some draft analysis and also go over last weekend's UFC PPV fight card in Jacksonville, as well as, some NBA underdogs on the show.
Up first is Brian Edwards, senior handicapper from Vegas Insider and Majorwager.com. Brian was on hand for the UFC pay-per-view in Jacksonville Florida last week and relays first-hand accounts of the show and the atmosphere. The guys also discuss the NBA coming down the stretch and a couple of possible Underdogs that Brian will be looking at for the Friday and Saturday action this weekend. This includes the Hawks battling the Sixers for the second time in three days on Friday night and the Western showdown of Utah vs the Suns, also Friday.
Then, in the middle segment New York Giant great RB, Tiki Barber (above) is on board with his thoughts on the upcoming draft? Tiki gives analysis on the quarterbacks to be taken likely in short order Thursday and also what his beloved Giants might be doing with the scheduled 11th pick in the first round Thursday night?
Tiki also recounts his 1997 draft a story with his twin brother Ronde', where they were and the phone call he got to find out that he was part of the New York Giants. You have to hear the hilarious details on how his career in the Big Apple began and included him rushing for 10,000 yards in his career.
Finally, Brian returns in the final segment to give more draft underdog propositions that he likes for the opening round on Thursday night and beyond. What will happen with the wide receivers, including Devonta Smith of Alabama, and will he slip? Also how many quarterbacks will go in a row at the top of the draft, as well? Plus, which players does Brian believe have Hall of Fame potential written all over them?
Here it all as part of "Three Dog Thursday" and make sure you subscribe on Apple podcasts Spotify Etc