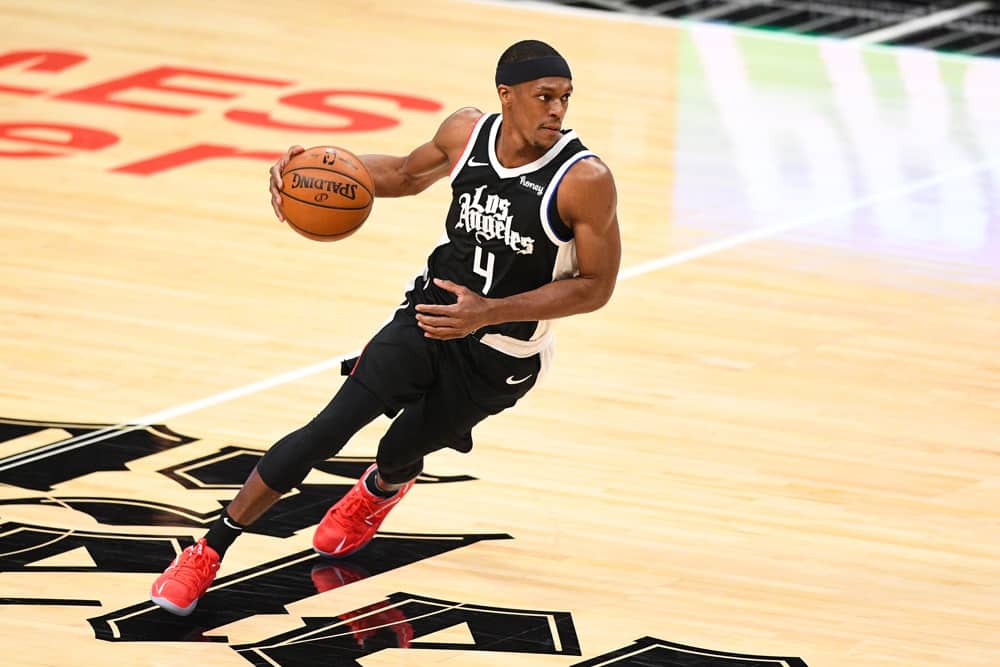 It's your FREE NBA Picks for Today! Ryan 'Rich Fat Baby' McKee, Terrell 'Raising Hell' Furman Jr., Jong 'All Day Long' Lee, and more of the SGPN #DegensOnly Crew get together live on the Locker Room app. The NBA Gambling Podcast group chat centers around NBA picks today (Friday, April 16, 2021). Plus, they discuss Friday's Parlays, best bets, player props, totals, 1st quarter and 1st half lines to grab, and lots more. Listeners get to join in on the livestream via audio or in the live chat feature.
The guys dissect the following matchups on tonight on the 10-game slate. Those include Los Angeles Clippers vs Philadelphia 76ers (-3); Charlotte Hornets vs Brooklyn Nets (-12.5); New Orleans Pelicans (-2) vs Washington Wizards; New York Knicks vs Dallas Mavericks (-5.5); and Miami Heat (-6.5) vs Minnesota Timberwolves. Should people bet on Jimmy Butler's player props tonight for his "revenge game" against the T-Wolves?
Make sure to subscribe to NBA Gambling Podcast on Apple and Spotify. Check Ryan McKee, Zach Broner, Dan Titus, and Munaf Manji's updated against-the-spread NBA picks today and EVERY DAMN DAY at SG.PN/nbapicks.