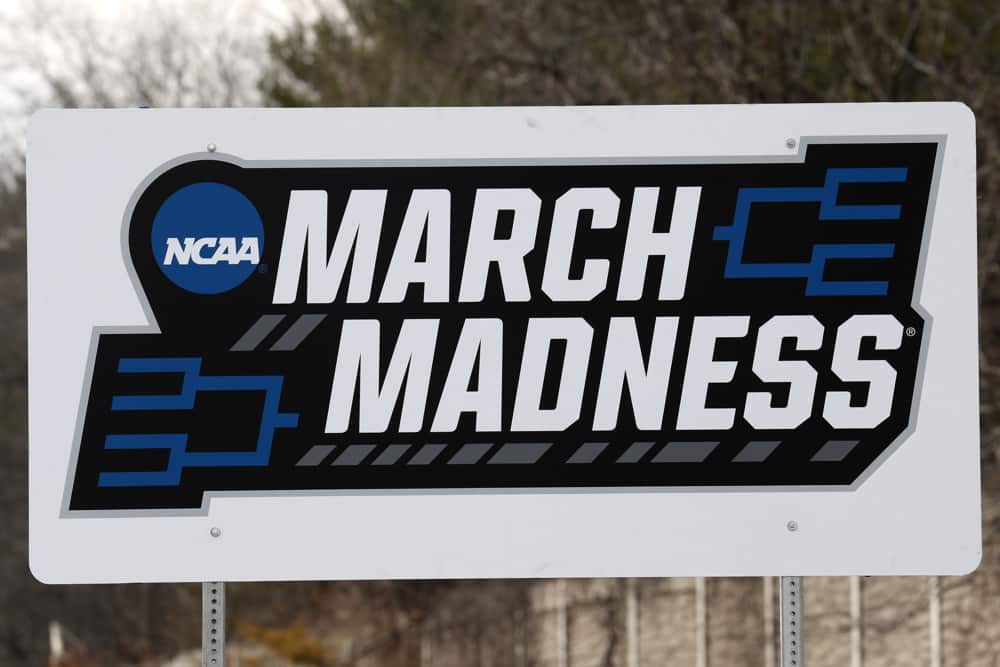 These days, there are apps to share your favorite beers, songs, wines, and just about everything else you can imagine. Now, that list also includes the ability to share your favorite betting picks. A new app named OddsCrowd gives bettors the ability to make predictions and have them tracked in real-time. On top of that, it keeps an overall score for each user allowing fellow members to see firsthand how you stack up against the rest of the field.
DOWNLOAD THE ODDSCROWD APP FOR YOUR CHANCE TO WIN $8,000
While all this is more than enough to enjoy, there's more. Layered in with these features a bet chat option where you can speak directly with the bettors themselves. Or you can choose to just chat with other users to compare betting notes. This chat room is a great place to discuss the reasoning behind your picks, or test your theories among like-minded sports bettors.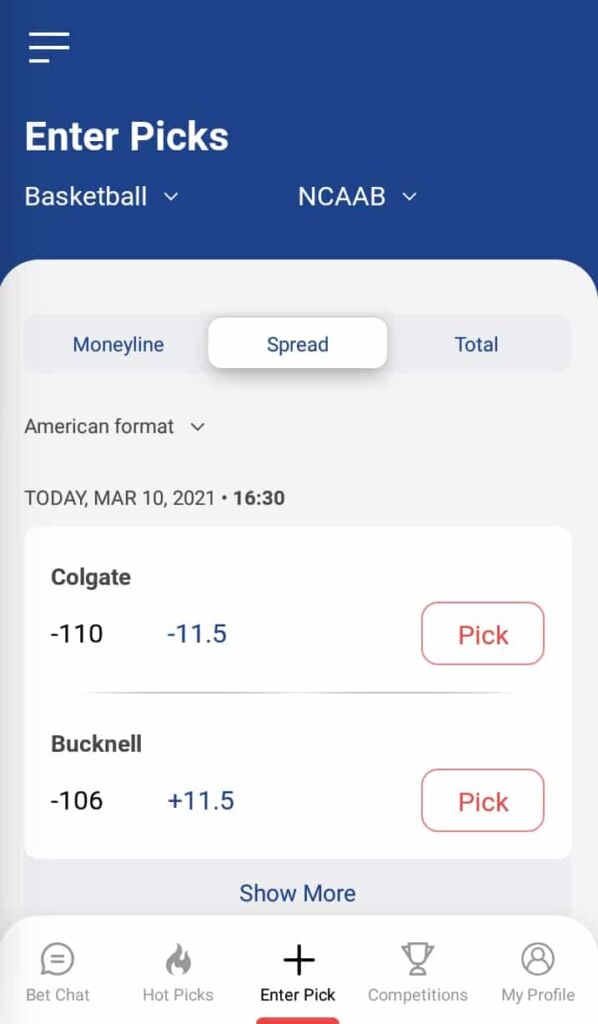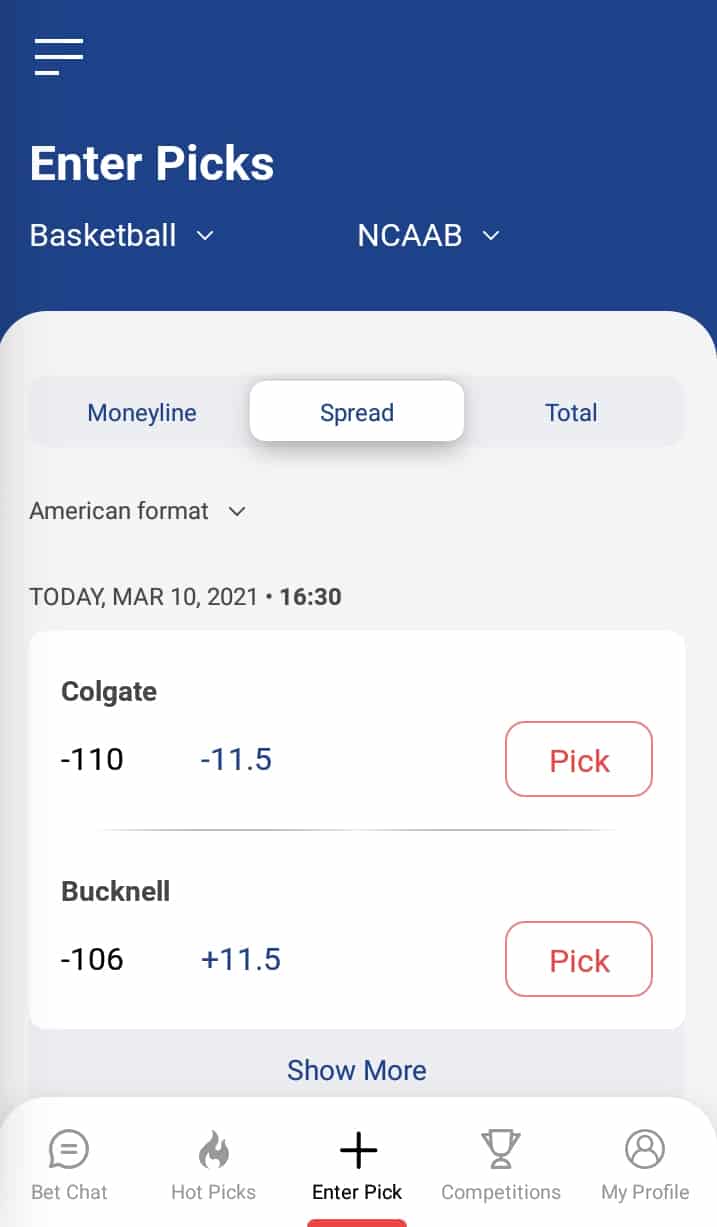 Currently, you are able to lock in bets from the NBA, NHL, MLB, and probably the most important right now, NCAAB. You are given the opportunity to bet on the money line, the spread, and the total. Plus, you select which "book," to use when choosing the odds. The best part about the whole experience is that this is not an actual sportsbook. No money is involved in logging your bets on the app. It's merely a social space used to document actual picks, or, to get reps as a sports bettor without the stress of losing money as a beginner.
OddsCrowd March Madness $8,000 Contest: How to Play
With March Madness and bracketmania taking over the world, right now is the perfect time to sign up. To sweeten the pot, OddCrowd is running a Free March Madness Fantasy Betting Contest. They are giving away $8,000 in cash prizes and right now, your odds of winning part of that are great. As of this article, there are less than 100 contestants. So, if you fancy yourself a keen sports bettor, here's your chance to prove it, for free.
All you have to do is place your risk-free bets throughout the tournament against real odds and lines. The most profitable players will rise up the leaderboard. Finish in the top 3 at the end of it all, and walk away with your cut of the $8,000 in prize money. It is literally that simple. Since this app doesn't place real money bets, there are no state limitations. Everyone can play. Once again, if you think you are even remotely decent at betting, or, you want to learn in a risk-free environment, this is your chance.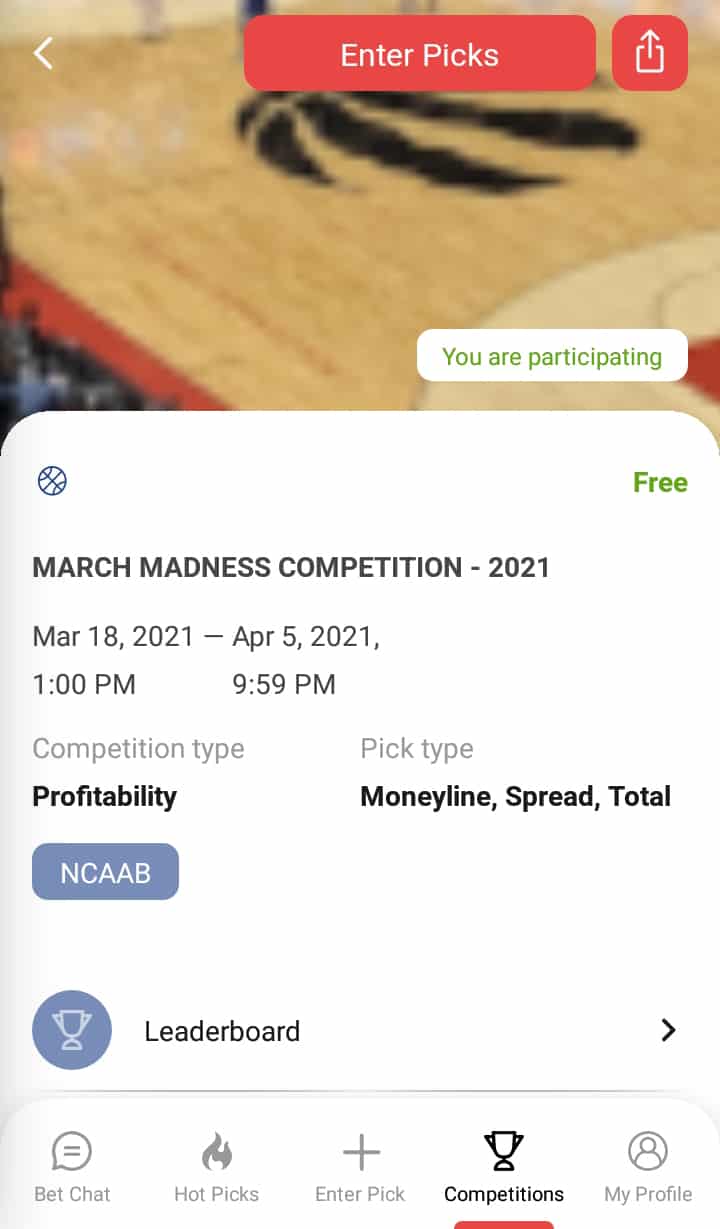 Do yourself a favor and download the OddsCrowd app right now and get involved in an app exclusively for you and your fellow sports bettors. Set up private contests between you and your friends for bragging rights. Make your own picks and climb up the ranks of the most accurate bettors in the space. Whatever your reason for joining the community, you'll quickly find that this will be one of your most-used apps. No matter what you do this month, don't miss out on the free OddsCrowd March Madness contest!
RELATED CONTENT
Championship Week In College Hoops & Underdogs! | Three Dog Thursday (Ep. 57)