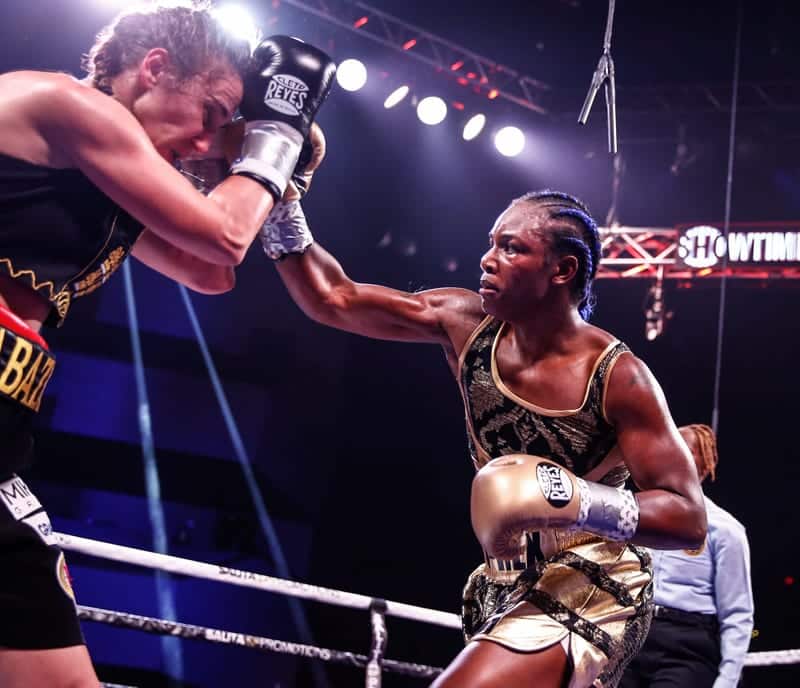 It's a jammed packed edition of our show previewing some championship action in the ring, interviewing an up and coming contender, and looking ahead to fights being made for later in the Spring.
Host T.J. Rives is back and is joined by Senior Writer for BigFightWeekend.com, Marquis Johns. And, right off the bat, the guys are joined by unbeaten, California Jr. Welterweight contender, Brandun Lee, who will be headlining the Showtime Networks "ShoBox" card from the Moheghan Sun Casino, in Connecticut next Wednesday. Lee is 21-0 with 19 KOs and is aiming for a possible world title shot later this year.
Next, Marquis and T.J. recap the expected dominant performance of four division world champ, Canelo Alvarez, last Saturday night in Miami. Amidst the pyrotechnics, hip hop music of Mexican star J Balvin, and hype of South Beach, Canelo, 55-1-2, easily won by TKO over little regarded Avni Yildirim in his latest Super Middleweight title defense.
Alvarez now has his sights set on a May date to fight England's Billy Joe Saunders to add another 168 lb. belt to his collection and the guys go over that matchup and where it might be help. Plus, they cover other championship fight announcements and dates being set for the next two months.
Then, T.J. and Marquis preview the weekend's top matchups in the ring, including the women's Undisputed Junior Middleweight World Title Fight in Michigan Friday night. That's when unbeaten, former two time U.S. former Gold Medalist, Claressa Shields (photo top) puts her three belts up against French Canadian, Marie Eve DiCaire, who holds the IBF championship.
Shields, who is 10-0 is a massive favorite to win this one in her hometown of Flint, MI, but DiCaire is a former amateur martial arts champ, as well. Will she pose a threat as a 9-1 Underdog in this one? Or does Claressa score another impressive win.
The guys also talk unbeaten French Heavyweight Tony Yoka (9-0) fighting his latest contender bout, also on Friday night, just outside of Paris. Yoka will probably be in the world title picture for 2022.
Hear it all on the "Big Fight Weekend" podcast and make sure to subscribe on Apple Podcasts, Spotfiy, etc.!!