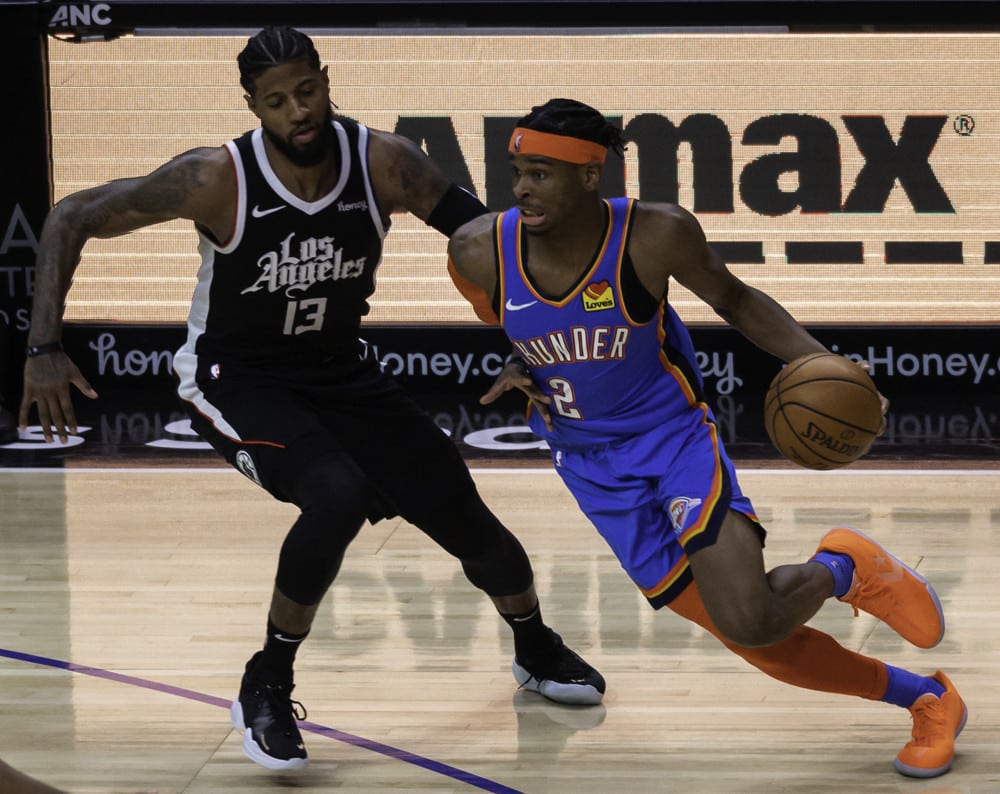 Locker Room Listener Call-In Recap
Ryan 'Rich Fat Baby' McKee, Zach 'Swiss Bank' Broner, Munaf 'The Machine' Manji, and more of the SGPN #DegensOnly Crew get together live on the Locker Room app. The NBA Gambling Podcast group chat centers around NBA betting picks for today (Friday, February 26, 2021). They preview all 9 games on tonight's slate and discuss lines, totals, injuries, best bets, as well as player props. Games include: Indiana Pacers vs Boston Celtics (-2.5); Houston Rockets vs Toronto Raptors (-8.5); Phoenix Suns (-6.5) vs Chicago Bulls; Sacramento Kings ( -1) vs Detroit Pistons; Los Angeles Clippers (-6.5) vs Memphis Grizzlies; Utah Jazz (-6.5) vs Miami Heat; Atlanta Hawks (-5.5) vs Oklahoma City Thunder; Portland Trail Blazers vs Los Angeles Lakers (-5); Charlotte Hornets vs Golden State Warriors (-6).
Throughout today's podcast, Ryan, Zach, Munaf, regular contributor Jong Lee, and many other gambling degens give out player props, best bets, game picks, totals and more to put money on tonight. Shai Gilgeous-Alexander and Pacal Siakam are both player prop consensus favorites. Listen to the episode to find out why.
Make sure to subscribe to NBA Gambling Podcast on Apple and Spotify. Check Ryan, Zach and Munaf Manji's updated against-the-spread NBA picks today and EVERY DAMN DAY at SG.PN/nbapicks.