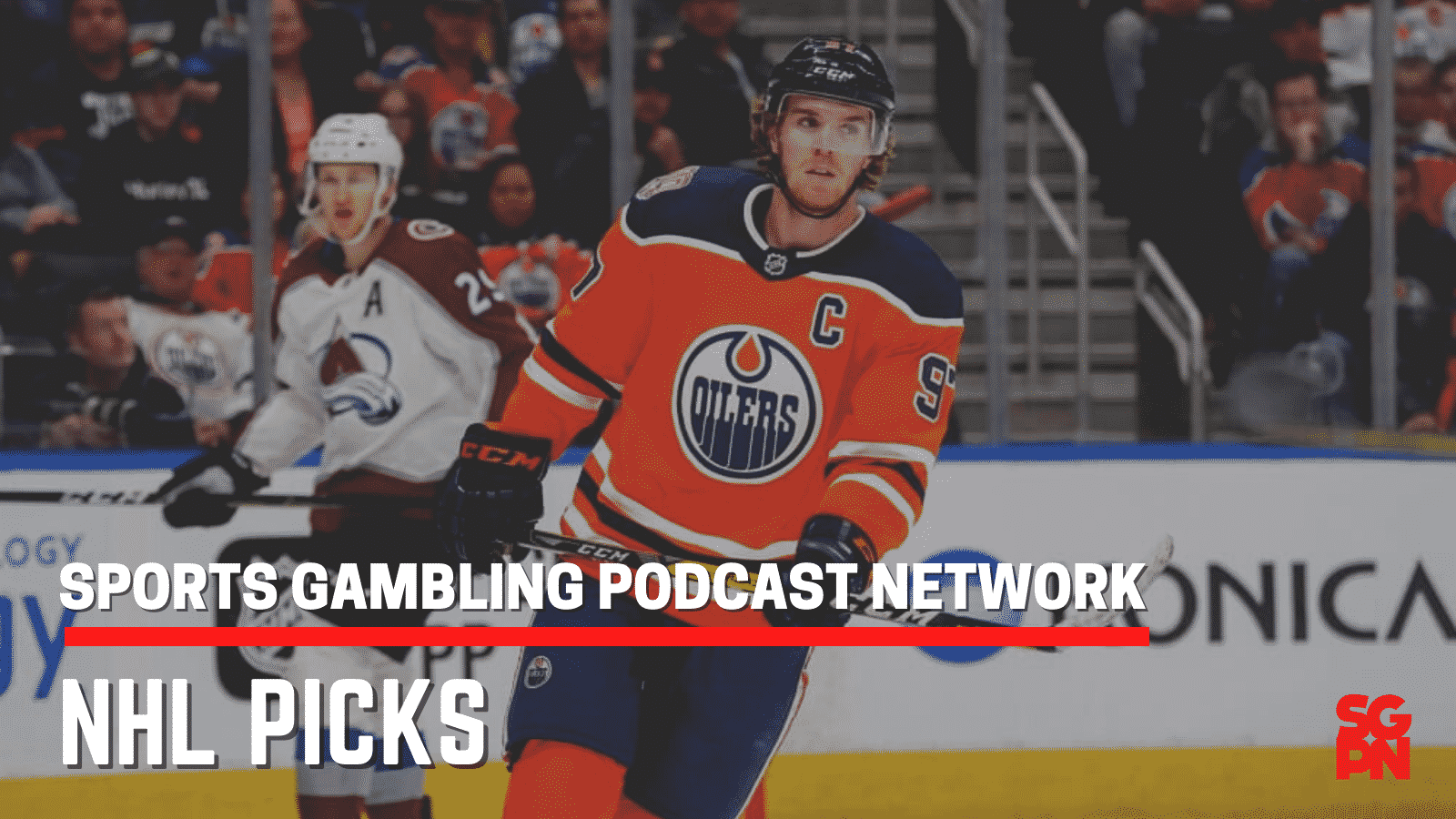 The Sports Gambling Podcast Network is ever-expanding. As you may know, we have various experts that pick every NFL game against the spread – since 2011! – and others that pick every college basketball game as well – at over a .500 clip!
Recently, we started our NBA Picks page as well, where our experts give out their free against-the-spread picks for every single game every day.
Now it's our turn.
NHL Picks
We've just launched our NHL Picks page, where we will provide free moneyline picks for every single game. Whether you want to place a small bet for fun or a larger wager, let our picks be your guide.
For my daily picks, I'm going to mix in favorites that should take care of business while also providing some value underdog picks. Hockey is a sport where things can change on a bounce, so there is always value to be found! I'll be digging into past meetings, starting goalies, trends, lineup changes, and much more in an attempt to give you the best picks possible.
If you ever have any questions regarding a pick, or anything else, you can reach out to me on Twitter (@RGilbertSOP) or find me in the #hockey channel in the Sports Gambling Podcast slack chat.
Our picks are displayed in a sleek graphic powered by Tallysight.
Tallysight is a great new platform that allows you to see what analysts are picking along with their track record. Their mission is to make sports betting simple for everyone.
For free, you get consensus betting picks from over 3,000 industry insiders featuring the top organizations and verified media outlets. You also get a weekly newsletter that features expert rankings, trends, and unique betting insights. Becoming a member helps support our efforts in collecting the industry's best betting tips and making it easy-to-understand and accessible for all sports fans. It gives you unlimited access to betting analytics and rankings, early access to new features, and much more.
What are you waiting for? Head over to our NHL Picks page now!