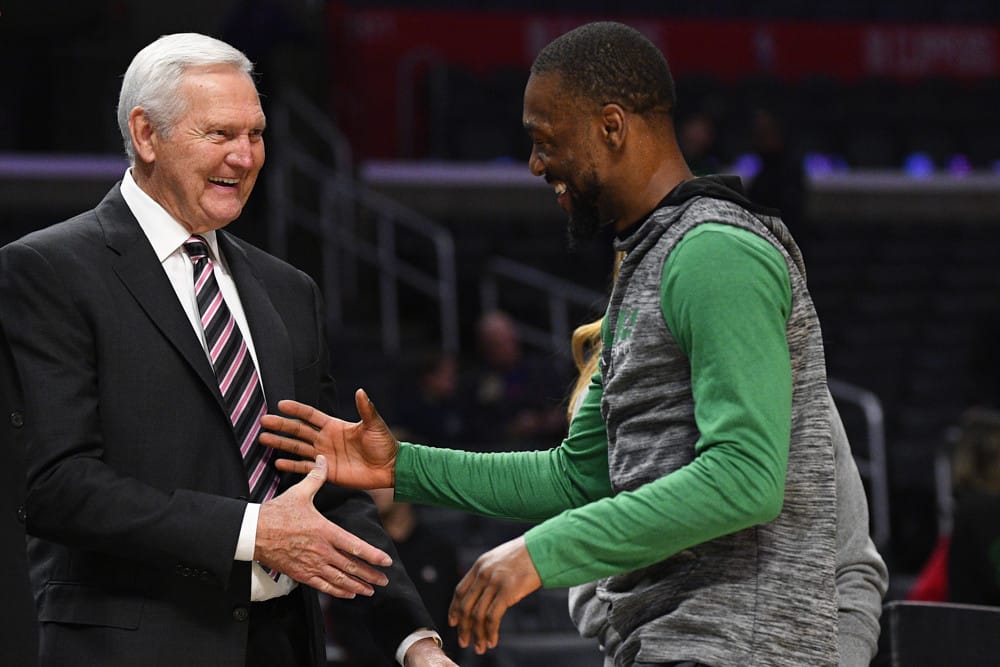 Happy Friday my fellow degens! The NBA season continues to roll on, and with it comes NBA DFS. We have a decent eight game slate ahead of us, and I like what I see! Feel free to tag along with me on this lineup and let's cash us something big!
NBA DFS GPP Picks February 19th
PG – Kemba Walker ($6,500) – BOS
I'm going to kick this lineup off with a normally trusty face in Kemba Walker. His Celtics are set to square off with the Hawks. This should be a good matchup for Kemba as Atlanta ranks 22nd in defensive efficiency and DraftKings ranks them dead last against point guards.
Walker hasn't seemed 100% this year, but he's still averaging a respectful 29.7 FPPG. He's taken no less than 12 shots in each of his last 12 games so the shot attempts have been there. Kemba has also scored at least 33.75 fantasy points in two of his last three games. It isn't the prettiest play, but you can't beat what you're getting for only $6,500.
SG – Norman Powell ($6,200) – TOR
Moving along, I am playing Norman Powell at the shooting guard position. He's a regular in Toronto's rotation and his average of 25 FPPG across 28.3 minutes per game doesn't do him justice as his role has increased lately. The Raptors will be without Kyle Lowry on Friday which leaves more backcourt work for the taking.
Powell is a hit and miss player in terms of NBA DFS. However, if he's feeling it he is really good. He's topped the 30 fantasy points mark in seven of his last 10 and is really coming along this season. Toronto faces the Timberwolves, who rank 24th in defensive efficiency, and I believe this will be another solid outing from Powell.
SF – OG Anunoby ($5,800) – TOR
I'm going to stack Toronto in a cheap and potentially very strong way with OG Anunoby at the small forward. As I mentioned, this is a great matchup for the Raptors and with Lowry out there's plenty of workload to go around. Anunoby's minutes restriction will also be bumped up for this one.
Anunoby averages 29.8 FPPG so far this season, and he's shown us he's got superstar capabilities. He regularly tops the 30 fantasy points mark and he's even had some games where he tops 50. This is another example of a player who's output you can't beat for the cheap price tag that he holds.
PF – Saddiq Bey ($5,600) – DET
For the power forward position, I'm looking to the rookie big man Saddiq Bey. His minutes have been heavily increased with Detroit opting to sit Blake Griffin, and he's shown us what he's capable of. Although a matchup with Memphis isn't the best, there's still great value here.
Since taking over a lot of Griffin's minutes, Bey has now scored 50, 37 and 27.25 fantasy points. He's been efficient on the offensive end of things and that trend should continue against a Grizzlies defense that has its holes. For $5,600, I'll take a shot here on the rookie to provide me with a cheap source of points.
C – Thaddeus Young ($5,800) – CHI
Those who regularly follow my NBA DFS pieces should be all too familiar with this name. I've been riding Thaddeus Young for a while, and I will continue that on Friday. He averages 28 FPPG, but this number can be misleading with the injuries Chicago has been dealing with.
Young is a normally efficient big man who has the ability to battle with anyone in the paint. He'll need to be at his top performance against the 76ers, but I still trust him regardless. He's almost guaranteed to get us 25 fantasy points, and there's a chance he can flirt with the 40 fantasy points mark as well.
G – Ja Morant ($7,400) – MEM
Although I am a die-hard Grizzlies fan, this is one player from the team I'd want every outing regardless of my fandom. Everyone knew Ja Morant was a special player coming into the league. That being said, he continues to amaze us each time out.
Morant averages 36.8 FPPG and he can top the 40+ fantasy points mark on any given night. Memphis is set to square away with Detroit on Friday which is a great matchup for them. The Pistons rank 20th in defensive efficiency and I expect big things from the sophomore Morant in this match.
F – Andrew Wiggins ($6,000) – GS
Despite a rocky season so far for Golden State, there's been a few consistent NBA DFS players for them. One of these has been the former Timberwolves star Andrew Wiggins. He's averaging 30.8 FPPG and is someone you can rely on in almost any game for solid fantasy points.
Wiggins has had his share of struggles across his career, but his ability to rack up rebounds, assists, blocks and steals give him immense value. When I saw the pricing for him, I was a little shocked. Orlando isn't the toughest matchup and this is Wiggins's cheapest price in 10 games. Make sure you have Wiggins somewhere in your lineup.
UTIL – Terrence Ross ($6,500) – ORL
I'm going to wrap up this lineup by jumping to the other side of the Golden State/Orlando matchup. Terrence Ross hit a rough patch at the end of January/early February, but it looks like he's solved these problems. He's now gone for 30+ fantasy points in five straight games.
Ross's average of 25.6 FPPG and his cheap price of only $6,500 may cause him to be overlooked on this slate. Although Evan Fournier may be returning to the lineup, I don't expect this to affect Ross much. If he continues this recent stretch of solid play, then the winning lineup will most certainly hold him somewhere in the lineup.
Will's NBA DFS GPP Lineup 2/19
Make sure to subscribe to NBA Gambling Podcast on Apple and Spotify. Ryan and Zach continue picking every NBA game against-the-spread and posting right here: sg.pn/nbapicks