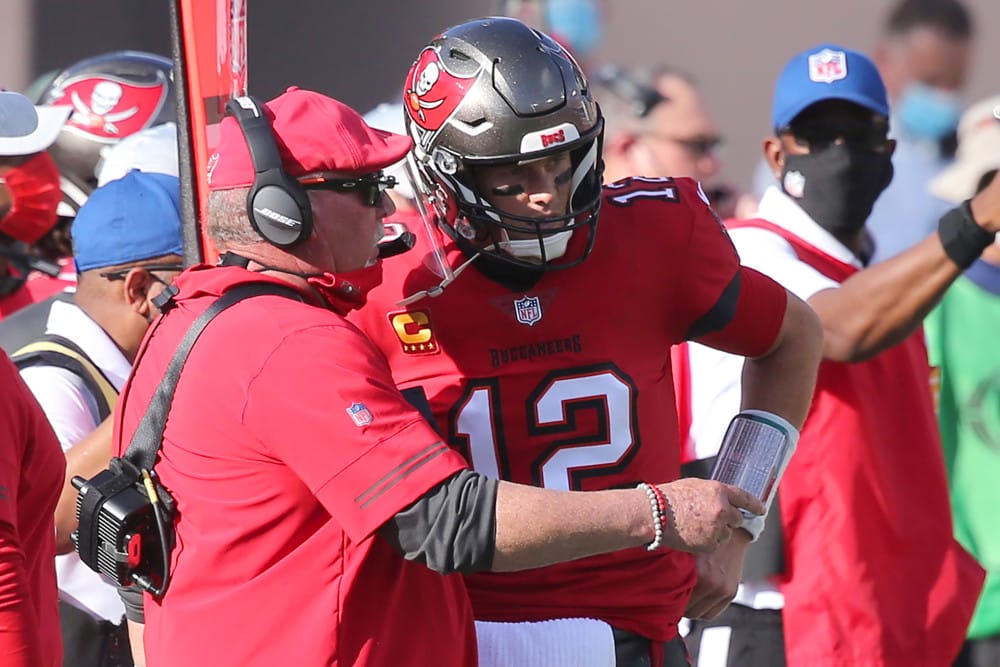 The Big Game has arrived. It's Super Bowl 55 in Tampa, FL, as the Buccaneers get ready to make history and host the defending champion K.C. Chiefs in a game that looks like it will be one to remember for a long, long time. And, we're ready to preview it on the only digital radio show devoted to Underdogs against the number in Pro Football, etc.
Host T.J. Rives, who's part of the Bucs Radio broadcasts, is back with his insight and perspective from Tampa Bay, as the area readies to host 10th Super Bowl appearance for Tom Brady. And, it will welcome Patrick Mahomes and the high-powered Chiefs who are looking to make history of their own, as the first team since Brady's Patriots to go back to back, since 2003-04.
T.J. gives his thoughts on the atmosphere and what he believes it will be like with a 1/3 full stadium due to Covid 19, but the excitement of those that can be there as Brady tries to lead his new club to their second ever Super Bowl win.
His guests on the Youtube round table segment of the show are Jason Cole, long time national football writer and Pro Football Hall of Fame voter, who weighs in on both the Brady vs. Mahomes showdown, runs down the HOF discussions that he and his colleagues have had to vote on the likes of Peyton Manning, Charles Woodson, Clay Mathews and others for this year's class and also talks his John Elway biography book, "A Relentless Life."
Also, a guest on the round table is Ryan Kramer of the "Sports Gambling Podcast." Ryan has his thoughts on K.C. vs. Tampa Bay. And, he goes into specific prop bets that he likes around Super Bowl 55. And why he believes it will be Brady and his boys who get the Lombardi trophy late night Sunday.
Finally, Senior Handicapper of Majorwager.com and Vegas Insider, Brian Edwards, is up in the final segment of the podcast. Brian gives his analysis on why he loves the Underdog Bucs in this matchup. T.J. and Brian also go over some possible prop bets to take a look at for Super Bowl, including a long shot, possible MVP contender.
Hear it all as part of "3 Dog Thursday" and make sure to Subscribe/Review us on Apple Podcasts, Spotify and Google Podcasts.