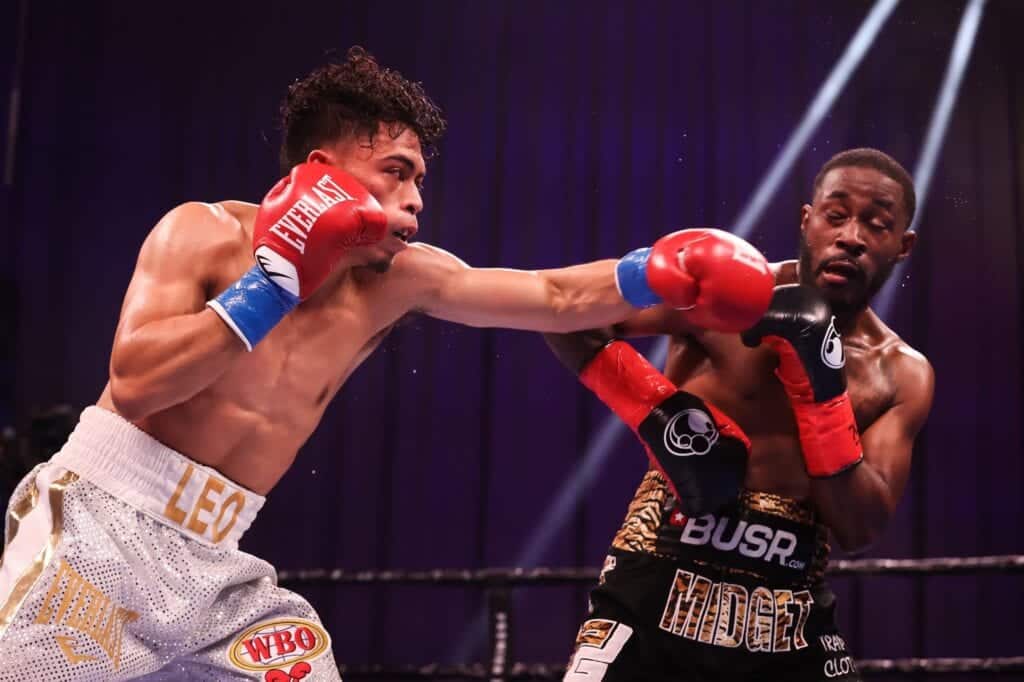 World Championship boxing returns to the U.S. this weekend for the first time in 2021. And, we are ready to preview the Super Bantamweight showdown between WBO champion, Angelo Leo and unbeaten challenger, Stephen Fulton, on our show.

Host T.J. Rives is ready to break down the matchup between the New Mexico native Leo and the Philly Fulton in the main event on "Showtime Championship Boxing" Saturday night.
First T.J. is joined by Showtime analyst and former IBF Junior middleweight World Champ, Raul Marquez. Marquez gives his insight into this Leo-Fulton matchup and how entertaining the title bout should be. Raul also give his thoughts on the co-feature fight Saturday night at the Mohegan Sun Casino "bubble" in Connecticut, where the winner may meet the winner of Leo – Fulton later in 2021.
Marquez also has an opinion on the one fight that could happen in 2021 that intrigues him the most? He also shares a great memory of what he believes is the greatest one punch KO of his career, as well.
Then, T.J. is joined by Marquis Johns, senior writer of BigFightWeekend.com. T.J. and Marquis discuss the news of the week including Canelo Alvarez firming up his next title defense for the end of February to be held in Miami.
The guys also discuss the decision by British IBF World Featherweight champ, Josh Warrington, to vacate his championship earlier this week. And, they have more on why the money for his next fight appears to be the main motivator.
TJ and Marquis also go over the betting odds in the Leo-Fulton Saturday night world title bout and why, even though he's the champ, Angelo Leo may be the underdog play in this one?
Catch it all on this edition of the Big Fight Weekend podcast and make sure to subscribe / review us on Apple podcasts, Spotify, etc!!