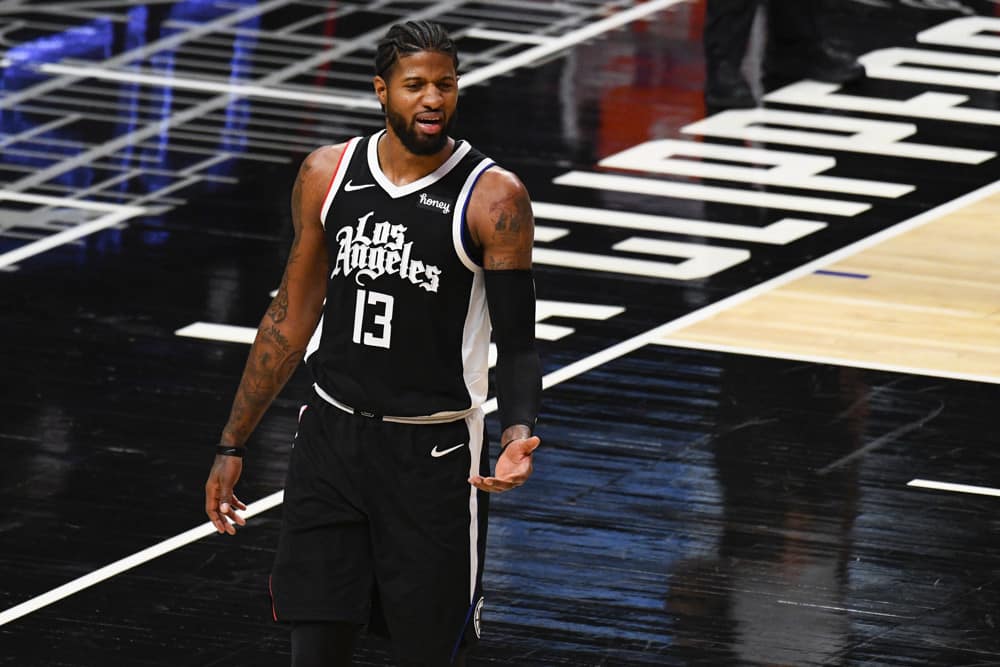 NBA Betting Picks Podcast Recap
Powered by RedCircle
NBA Gambling Podcast opens this Wednesday, January 13, 2021 episode with Quick Picks! That's a rapidfire rundown of NBA betting picks for tonight's games. The games included are Dallas Mavericks (-4.5) @ Charlotte Hornets, Milwaukee Bucks (-10.5) @ Detroit Pistons, Brooklyn Nets (-6) @ New York Knicks, Memphis Grizzlies @ Minnesota Timberwolves (-3), Los Angeles Lakers (-8.5) @ Oklahoma City Thunder, New Orleans Pelicans @ Los Angeles Clippers (-7.5), and Portland Trail Blazers (-4) @ Sacramento Kings. Hosts Ryan McKee and Zach Broner briefly cover top news items from each game, the odds, spread, and totals.
Around the 16-minute mark, the guys turn their attention to surprising Home vs Road splits and Underdog trends. Road teams are winning games 51.6% of the time this season and covering the spread 55% of the time. Underdogs are winning 58% against-the-spread and Road Dogs are cashing a whopping at a rate 61.5%. Ryan and Zach imagine these trends will regress. With the recent announcement of stricter COVID protocols, road teams will seem to have it harder.
Finally, Zach and Ryan preview three of Thursday night's key matchups and give more NBA betting picks. They look at the red-hot Charlotte Hornets traveling to Tampa Bay to take on the struggling Toronto Raptors. Also, fat and mad James Harden begrudgingly leads the Houston Rockets against the San Antonio Spurs. As well as the Indiana Pacers against the Portland Trail Blazers.
Make sure to subscribe to NBA Gambling Podcast on Apple and Spotify. Check Ryan and Zach's updated ATS NBA picks EVERY DAMN DAY at https://sg.pn/nbapicks.