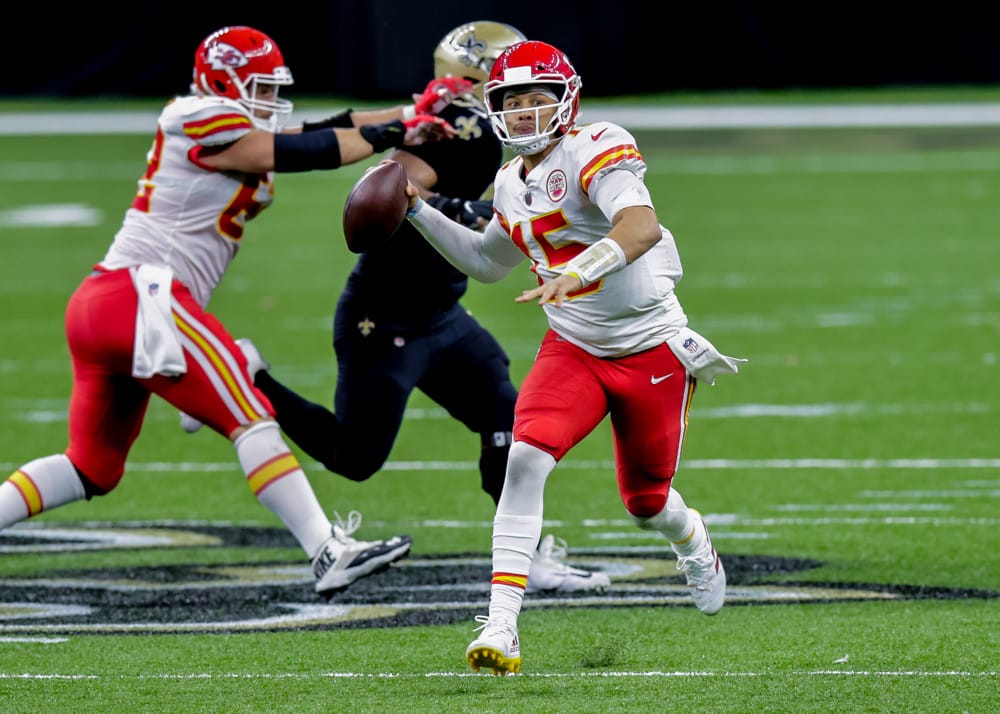 The top-seeded and defending Champion K.C. Chiefs, as well as the Green Bay Packers, will join all of the action this weekend in the Divisional round of the NFL playoffs, and we're all over it on the latest edition of our Underdog podcast.
Host T.J. Rives is back to not only give break down but have some Underdog insight on this weekend's matchups to be played in Green Bay, Buffalo, Kansas City, and New Orleans.
First T.J. welcomes Brian Edwards of Majorwager.com and Vegas Insider to the show and they discuss Alabama's domination of Ohio State Monday night in the College Football Playoff Championship Game. It's the Tide's sixth championship under coach Nick Saban and Monday was another devastating performance by Heisman Trophy-winning wide receiver Devonta Smith. They both everybody buzzing still about Roll Tide.
T.J. and Brian also discuss the Wednesday afternoon blockbuster news in the NBA that James Harden have been traded from the Houston Rockets to the Brooklyn Nets in exchange for players and a boatload of number one draft picks. Get Brian's feelings on what this means for Brooklyn particularly with their chances to win the East in the NBA.
Then, it's our YouTube round table with guest Mike Nabors of Cox Sports Television in Louisiana and Tyler Jones of KLWN radio in Lawrence, Kansas, and "The Jones Report" podcast. T.J., Mike, and Tyler talk first about the Chiefs hosting the upstart Browns, who knocked off Pittsburgh a week ago. Are Patrick Mahomes and his teammates sometimes bored and losing focus because they are so talented and expected to win?
The guys also discuss Tampa Bay trying to beat New Orleans for the first time in three meetings coming Sunday night at the Superdome. The Bucs fought off the fiesty Washington Football Team, while the Saints were solid over the Bears at home last week.
The Buccaneers-Saints game also features two, future first-ballot Hall-of-Famers in Tom Brady and Drew Brees and someone will go home disappointed from this one.
Finally, Brian rejoins the show in the final segment with NFL Underdog conversation, including why he loves the Browns in the matchup with the Chiefs and T.J. explains why it will be very difficult for New Orleans to upend the Buccaneers this go around with all of Tom Brady's playoff successes.
Hear it all on the latest "Three Dog Thursday" podcast and make sure to subscribe / rate and review us on Apple Podcasts, Spotify, Etc!!