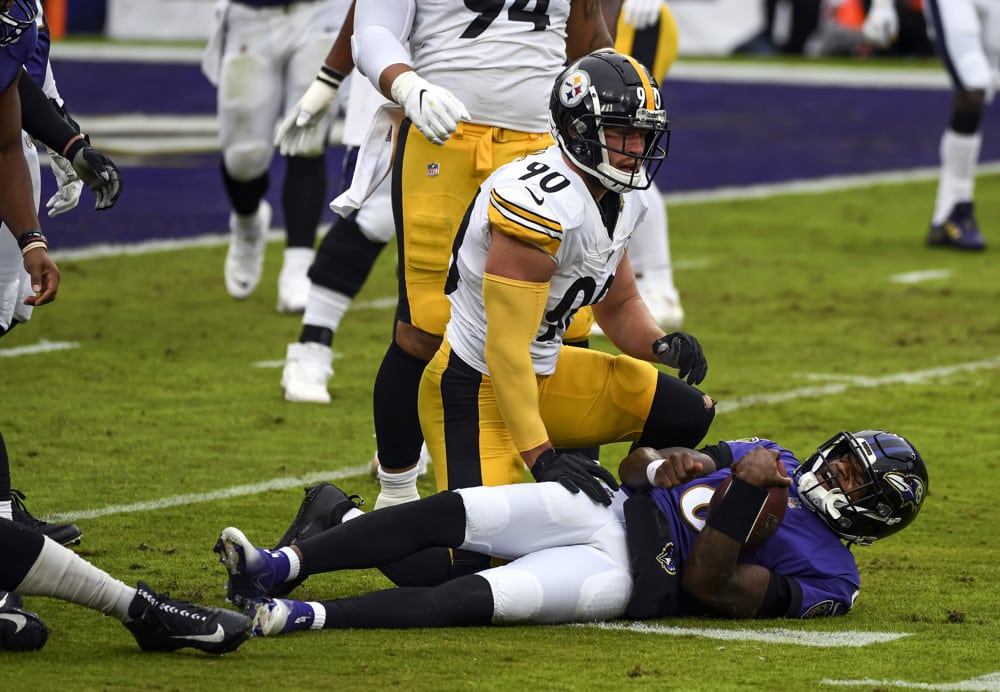 Monday Night Football Info
Time: Monday, December 21st @ 5:15 PM Pacific
Location: Paul Brown Stadium, Cincinnati, OH
Weather: 44f Mostly Cloudy
TV: ESPN
Spread: Pittsburgh -14
MoneyLine: -1100 | +700
Total: 40
Odds courtesy of MyBookie.ag *Promo Code SGP*
Let's be perfectly honest with each other. This slate was not the easiest to analyze. Ryan Finley is starting for Cincinnati. This takes the appeal out of any Bengals pass catchers. Couple this with their severe under performing running game and it's hard to argue rostering any of their players. As for the Steelers, they have a stable of talented receivers. Of course that makes it tough to try and guess which one will have the better game week to week. Pittsburgh is also tough to predict in the running game. James Connor has been frustrating more often than not lately and has been limited in practice this week. Rolling with Connor this week and seeing him sit early could cost you. While running out Snell anticipating a Connor departure could also have you seeing red.
So with such a volatile slate it's important to identify plays that give you the best chance for a decent return on your investment. Since these two teams have met semi-recently, there is a sliver of past performance to draw from. That said, get ready for a wild ride tomorrow night.
As always, the players below are not meant to be considered a "core four." These are simply players to consider as you are building your lineups. Play one, play them all, it is entirely up to you. My job is to help you see the reasoning behind selecting these players and how they can help you win.
DraftKings Monday Night Showdown Picks
Diontae Johnson – Captain $15,300; Flex $10,200 WR Pittsburgh
Line up the stats for the top three Steeler wideouts for the last three weeks. Now try to guess which receiver belongs to which stat line. It's not as easy as you would think it would be. In that span only one has topped 70 yards and only one has seen the endzone more than once. Those weren't even accomplished by the same person. So, as you can see, trying to pick a standout from this group for Monday night is a tall task. For this pick, I turn to week 10 to make the argument.
All three receivers had fantastic days against the Bengals when last they met over a month ago. Of the trio, Johnson came out with a slightly better day overall thanks to his 100+ yard game. All told he caught 6 of his 11 targets for 116 yards and a touchdown good for 26.6 points. He's battled drops for the better part of the season and it cost him some playing time last week. Despite that, Mike Tomlin is willing to put faith in him. That gives us permission to do the same.
He is projected to matchup against William Jackson who is giving up an average of 13 points per game. If there is ever a get right game for Johnson, this is it. The price difference between him and his counterparts is such that you might as well pay up for him. He comes with more risk that you'd hope for at over $10k, but his upside is worth the risk.
Steelers DST – Captain $10,800; Flex $7,200
There isn't much analysis needed for this pick. Ryan Finley starting for the Bengals is all you really need to consider here. You can bet that the Steelers defense will do everything they can to keep the pressure on Finley. Pittsburgh managed to sack Joe Burrow four times in their last meeting. Expect this number to increase this time around. They also recovered two fumbles in that game as well. So far over the last four weeks they've tallied 6 interceptions, 9 sacks, and 2 fumble recoveries. The possibility of a monster game by this squad is a safe bet. I've seen players try to play DSTs at the captain slot, but I don't think this is one of those times. You can safely lock them into a flex spot on your DraftKings Monday Night Showdown Picks.
Think you know who is gonna claim MVP this year? Check out the latest NFL MVP odds.
Eric Ebron – Captain $9,600; Flex $6,400 TE Pittsburgh
I've said this before this season, but it still remains true; Big Ben loves his tight ends. Ebron has been treated as basically a fourth wide receiver in the Steelers offense. He's targeted as such and has produced double digit fantasy points in 7 games so far. He failed to reach that mark against the Bengals in week 10. But, he's gone on to record over 12 points in three of his last four outings.
His matchup might be easier than it was when he saw them the first time. After Ebron, the Bengals have given up big games to Evan Engram and Mike Gesicki. Engram caught 6 passes for 129 yards. Gesicki grabbed nine catches for 88 yards and a touchdown. With Roethlisberger and his wideouts as expensive as they are, paying down for Ebron will be a necessity. His good days outpace his bad ones, especially since week 7. This game could also be a lot closer than you might think it will be which will keep Ebron in play. Add him to your DraftKings Monday Night Showdown picks as part of a Pittsburgh stack.
James Washington – Captain $6,600; Flex $4,400 WR Pittsburgh
He does not get the most looks. He doesn't have a floor that makes you feel comfortable. But for some reason when you watch a Steelers game his name pops up in some clutch situations. In fact, last week he out produced both Claypool and Johnson and the week before that, he outscored Smith-Schuster. Washington has slowly inserted himself into the mix as a target for Roethlisberger. Should Johnson find himself on the naughty list again this week, Washington will benefit. He was low on the totem pole when they played Cincinnati in week 10. Even still, he managed to catch both his targets for 30 yards. He's a dart throw with double digit upside and a great contrarian play in cash games. His salary will allow you to load up on the more expensive Pittsburgh weapons.
DraftKings Monday Night Showdown Related Posts