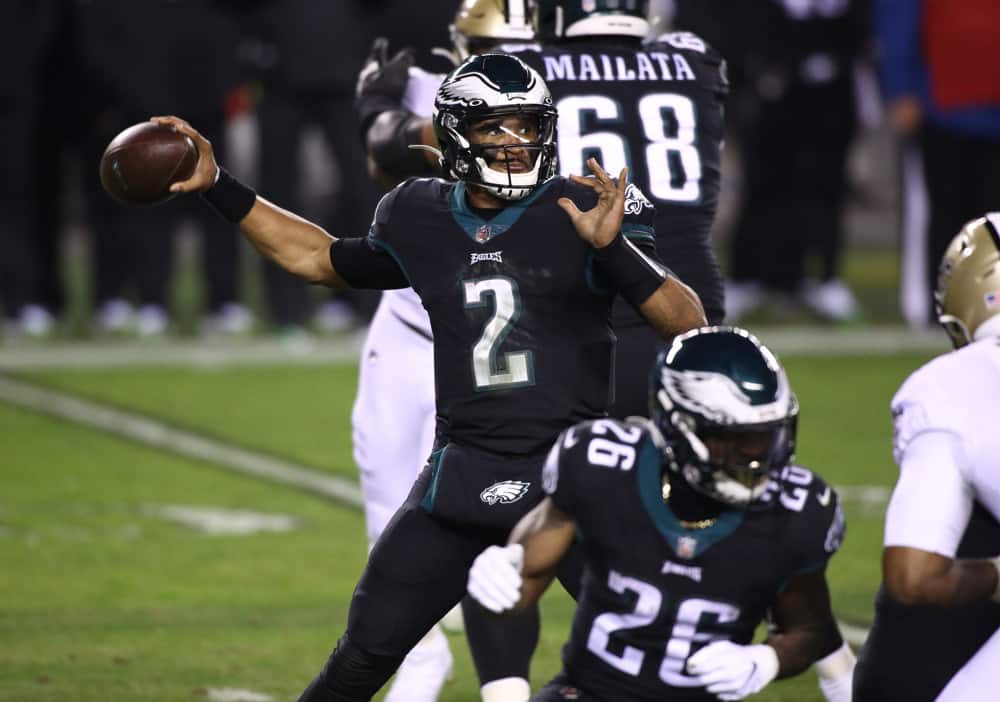 NFL Week 14 is in the books and we are winding down the regular season! The markets are seeing some action early on for Week 15. There are a few must see matchups this week including the Kansas City Chiefs visiting the New Orleans Saints, Seattle Seahawks visiting the Washington Football Team, and New England Patriots visiting the Miami Dolphins. Let me dive into a few of the early line moves for Week 15!

Los Angeles Chargers at Las Vegas Raiders
Opening Line: Raider -3 Over/Under 54
Current Line: Raiders -3 Over/Under: 53
Line Movement News
Raiders opened as a three-point favorite and moved quickly to -3.5 by Monday morning. News came down from the Raiders camp that three defensive starters were missing practice this week as they are set to take on the Chargers on Thursday Night at home. Furthermore, Raiders placed speedy wide receiver Henry Ruggs on the Reserve/COVID-19 list on Tuesday. As a result, Ruggs will miss the game on Thursday.
Detroit Lions at Tennessee Titans
Opening Line: Titans -8.5   Over/Under: OFF
Current Line: OFF   Over/Under: OFF
Line Movement News
On Sunday Titans took care of business against the Jaguars winning in convincing fashion. Derrick Henry had another big game. However, the bigger news was from the Lions and Packers game on Sunday. Quarterback Matthew Stafford suffered a rib injury late in the fourth quarter causing him to miss the final minutes of the game. Furthermore, backup quarterback Chase Daniel took over. As a result, Stafford's status for Sunday is unknown causing the line to be currently off the board in at most books. Lastly, keep an eye on Stafford's status because as of right now Stafford may miss the game Sunday.
Tampa Bay Buccaneers at Atlanta Falcons
Opening Line: Buccaneers -3  Over/Under:51
Current Line: Buccaneers -6   Over/Under: 50.5
Line Movement News
Buccaneers opened as three-point favorite and by Monday morning they were up to -5.5 in most spots. Currently, the line is sitting at Bucs -6 with most all of the tickets and money on the Bucs. Furthermore, Falcons are coming off a devastating loss against the Chargers. Matt Ryan threw an interception late and Chargers took advantage and drove down the field for a game winning field. Lastly, Buccaneers are coming off a 26-14 victory over the Vikings to keep their playoff hopes alive.
Seattle Seahawks at Washington Football Team
Opening Line: Seahawks -3.5 Over/Under 44
Current Line: Seahawks -5.5 Over/Under: 44.5
Line Movement News
Seattle Seahawks opened as a 3.5-point favorite and quickly moved to Seahawks as six-point favorite by Tuesday morning. As of today, the Seahawks sit as a 5.5-point favorite. In addition,  Alex Smith left the game with a lower calf injury and was not able to return. As a result, Dwyane Haskins took over the quarterback spot in Smith's absence. Furthermore, I expect the books to be rooting hard for Washington come Sunday as all the action so far is on the Seahawks and more than likely the Seahawks will be a public side.
Kansas City Chiefs at New Orleans Saints
Opening Line: Chiefs -3.5 Over/Under 51.5
Current Line: Chiefs -3 Over/Under 51.5
Line Movement News
Patrick Mahomes is coming off a subpar game against the Dolphins, but Chiefs found a way to get the victory and take over at the #1 seed in the AFC. Furthermore, the Saints are coming off a shocking loss to the Eagles in Jalen Hurts first career start. The books are expecting the Chiefs to be the public side of this game. Lastly, this game should be the biggest handle of the week. Lastly, Saints quarterback Drew Brees status for Week 15 is still up in the air.