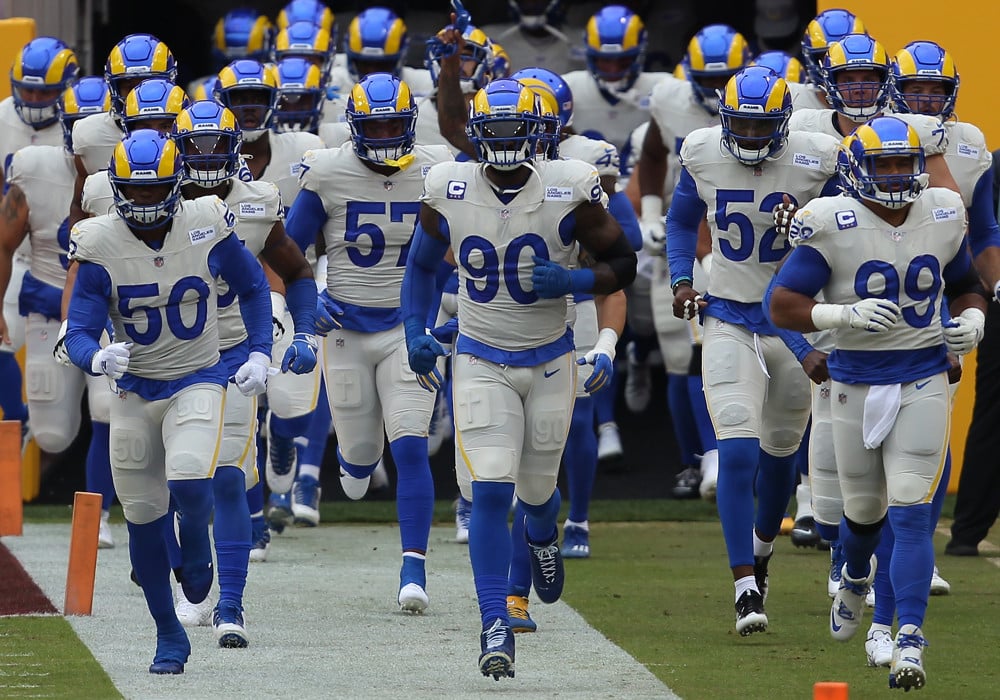 Only three more weeks to go in the 2020 NFL regular season. Time flies. Congrats if you are somehow still alive in your NFL Week 15 Survivor Pool Picks. All the teams I highlighted last week got W's except the Saints. Hopefully you choose elsewhere.
If you've made it this far you are a freaking savant and although you probably don't need my help, here it is anyways. We'll shake this week's column up a little and start with some obvious picks of teams you have most likely taken already. Then, I'll throw out a couple matchup-based selections and one long shot because let's face it, you've already taken 14 teams and might need to roll the dice a bit.
Let's pick some winners this week!
Week 15 Survivor Pool Picks
The Obvious Choices (teams you've probably already taken):
Pittsburgh Steelers (-11.5 @ Cincinnati Bengals)
After 11 straight wins, the once undefeated Pittsburgh Steelers have dropped two straight. They're phonies, right? Before we go that far, they've been dealing with injury and COVID issues. Plus, now is not a bad time for the slump that was bound to come at some point. Here is the get right game vs the 2-10-1 Bengals led by Brandon Allen.
The Steelers shouldn't have any issues in Cincinnati on Monday night. Pittsburgh will improve to 12-2, keep their lead in the division, and continue the push for home field advantage throughout the playoffs.
Buffalo Bills (-6.5 vs Denver Broncos)
Travelling to the Mile High City in December is always a dicey proposition. At least the Bills are a cold weather team as well. Buffalo is a 10-3 squad with a two-game lead in the AFC East. With two of their three games remaining vs below .500 teams, the Bills should wrap up the division soon, possibly on Sunday.
However, the Broncos have a live D and are dangerous at home. Chances are you've already taken the Bills at some point during the first 14 weeks. If not, they certainly aren't a bad play in Week 15 but I'm just saying this game could be close.
Green Bay Packers (-8.5 @ Carolina Panthers)
I like this Panthers team and I've respected their effort this year. They simply don't have enough talent to beat top teams and that was true before Christian McCaffrey went down. There's a reason why they've lost 7 of their last 8 games.
Plus, here we have a 4-9 team from the South going up to Green Bay for a Saturday night game at Lambeau in mid-December. I'm feeling chilly just typing that last sentence. The Packers are currently tied at 10-3 with the Saints atop the NFC. They'd love nothing more than have the road to the Super Bowl go through Wisconsin. Packers roll. Think you know who is gonna win it all this year? Check out the odds for Super Bowl.
Indianapolis Colts (-7 vs Houston Texans)
These teams just played two weeks ago where Indy pulled out a 26-20 win. That may have been the last hurrah for the Texans this year as they followed up that loss with a 36-7 defeat to the Bears. That final score screams of a team quitting. However, this is an inter-divisional rivalry game and Phillip Rivers is probably due for a dud where he tosses a few picks.
I expect the Colts to take down Houston with relative ease, but I'm just not at the point where I trust them yet. Much like the Bills above, the Colts certainly aren't a bad option if you have yet to take them. I'm just not 100% sold.
The Matchup-based Choices:
Baltimore Ravens (-13.5 @ Jacksonville Jaguars)
Well that was a crazy Monday night win for Baltimore. Regardless of how they got it done, that's now two-straight wins after previously dropping three in a row. They are still alive in the playoff race and now face the 1-12 Jaguars.
If you've read this weekly column this year, I have often praised Jacksonville for continuing to fight and not rolling over. Welp, that may have ended last week in a 31-10 loss to the Titans where Derrick Henry ran for over 200 yards. That's the soul-crushing defeat that will put the final nail in the Jaguar coffin. Pick the Ravens.  They won't even need Jason Tucker's heroics this week.
Los Angeles Rams (-17 vs New York Jets)
Here's the game you circle if you somehow haven't taken the 9-4 Rams yet. While I still claim the Rams might be frauds, we know exactly who the Jets are. With the Rams, Browns, and Patriots left on the schedule, I'm now convinced they will go winless this year.
It's as simple as that. I envy you if you still have the Rams available to pick this week.  Aaron Donald and company will destroy that Jet O-Line and the Rams will cruise.
The Have-You-Lost-Your-Mind Choice:

Washington Football Team, (+6 vs Seattle Seahawks)
The team formerly called the Redskins, come back home after a three game road trip where my squad beat the Cowboys, the Steelers, and the 49ers. Add in the win in their last home game vs the Bengals and that's four in a row! Additionally, Washington is now somehow alone on top of the NFC East.
Two weeks ago Seattle lost to the Giants. Do you expect me to jump back on their bandwagon just cause they whipped the Jets last week? They may be 9-4 on the year but they're only 3-3 in road games. Plus, we got another west coast team traveling to the East Coast for a 1PM game. Gimme Washington!!!
Ok, I have to admit. I'm a born and raised Washingtonian and I really just wanted to put my team in here. Hopefully you have one of the other teams above still available to choose from.  Good luck!
Week 15 Survivor Pool Picks Related Links
NFL Week 14 Recap – Sports Gambling Podcast (Ep. 921)
DraftKings Showdown Picks: Chargers vs Raiders